Electric bus market to reach a 40% share in Europe by 2025, according to Interact Analysis
In 2019 the European electric bus market set a new record tripling the figures of 2018. Nearly 12 per cent of city buses registered in 2019 were battery-electric. But things are going to get even deeper, very soon: Interact Analysis forecasts that "approximately 40% of new city buses registered in Europe in 2025 will be […]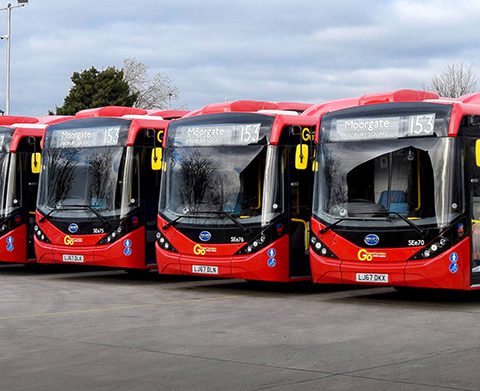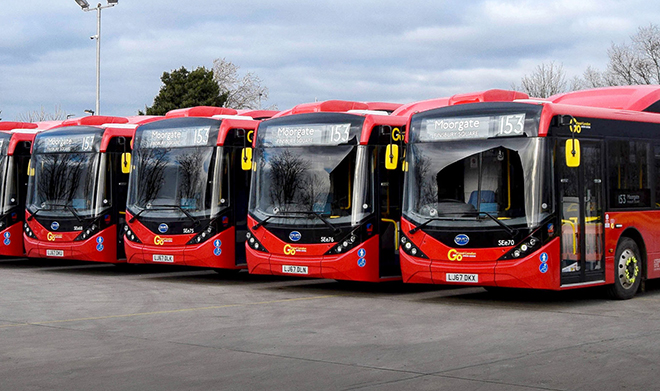 In 2019 the European electric bus market set a new record tripling the figures of 2018. Nearly 12 per cent of city buses registered in 2019 were battery-electric. But things are going to get even deeper, very soon: Interact Analysis forecasts that "approximately 40% of new city buses registered in Europe in 2025 will be battery-electric".
The insight is included in several reports on electric buses published by the market research company firm. Interact Analysis, in fact, has a specific department for truck, bus and off-highway electrification.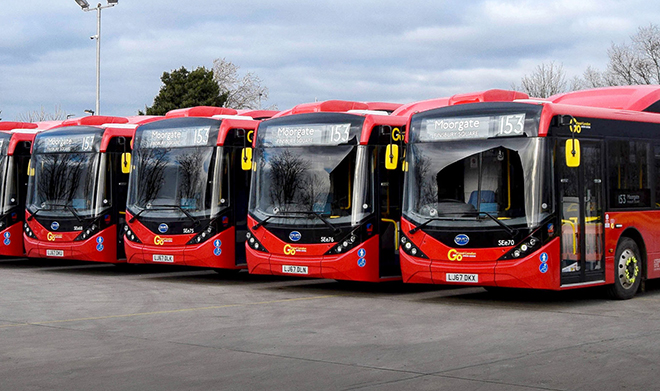 Batteries are the future of electric bus market
Still according to Interact Analysis, "Zero-emission buses use large batteries or stored hydrogen which is converted to electrical energy using a fuel cell to power electric motors. In the short- to mid-term, the vast majority of zero-emission buses will use large batteries due to the high-cost of manufacturing fuel cells and the under-developed infrastructure required for hydrogen re-filling".
Therefore, also quick-charged buses with small batteries are not likely to have a major share in the electric bus market. Assuming such a scenario, it's no surprise that a group like MAN decided to launch a battery-electric bus without the option of roof-pantograph.
As mentioned above, Interact Analysis forecasts that "approximately 40% of new city buses registered in Europe in 2025 will be battery electric". That is to say, a 30 % growth in five years.
Electric bus market leaders, the top 10 may change a lot
But what about market leaders? Today VDL is at the head of the 2019 top ten list with 386 e-buses registered and a 22,5 per cent of share, while BYD has placed second with 236 buses.
"Dutch manufacturer VDL Bus & Coach is currently the European market leader for electric buses, however, this is largely due to the fact that the Netherlands has been the quickest to adopt electric buses", Interact Analysis highlights with regards to the pledge announced by Boris Johnson of supporting the purchase of 4,000 e-buses in five year. "UK electric bus manufacturers may catch up with VDL should the government follow through with this commitment, especially since the UK orders more buses on an annual basis than the Netherlands".
Just to give an idea of the different sizes of UK and Netherlands bus market, in 2019 there were around 1,700 city bus registrations in UK and less than 600 in the NL. As a confirmation of Interact Analysis' insight, taking the 386 VDL e-buses registered in 2019, 232 vehicles have been sold in the Netherlands.
Chinese dominance in the electric bus market is set to decrease
Anyhow, European electric bus market remains just a little things compared to Chinese one. "While the European market is growing at a phenomenal rate, it pales in comparison to China – Interact Analysis says -. Globally, China accounted for 99% of electric buses registered in 2018, however, this is forecast to decrease to 88% in 2025 as other countries adopt electric buses".