FPT Industrial: NMC batteries 'made in Turin' and headed to the open market
First participation at Busworld as an independent exhibitor for FPT Industrial (belonging to Iveco Group), which in Brussels presented the battery packs made in its Turin plant. Two models are realized: one for minibuses (the eDaily) and the other for standard-size electric buses. Iveco Bus, with the New Generation E-Way is the first customer for […]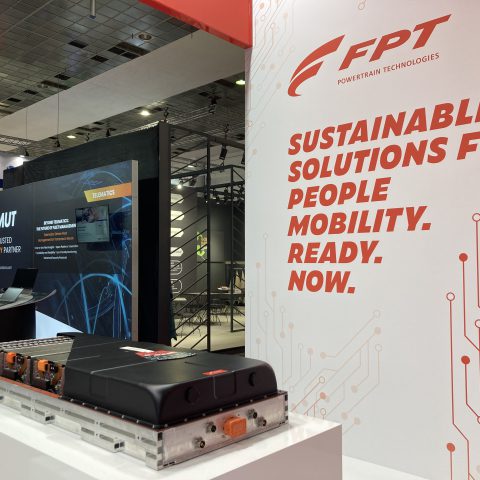 First participation at Busworld as an independent exhibitor for FPT Industrial (belonging to Iveco Group), which in Brussels presented the battery packs made in its Turin plant. Two models are realized: one for minibuses (the eDaily) and the other for standard-size electric buses.
Iveco Bus, with the New Generation E-Way is the first customer for a product designed for the open market. After all, "we already sell 65 per cent of our combustion engines outside the Iveco group", explained us Daniele Pozzo, who holds the position of Head of Marketing & Product Portfolio at FPT.
The company's turnover is currently split roughly 50-50 between on-road and off-road applications, while production stands at around half a million engines per year. Battery assembly is the new venture undertaken by FPT starting in October 2022. The Turin plant has an installed capacity of 1.3 GWh, with margins to increase over the years.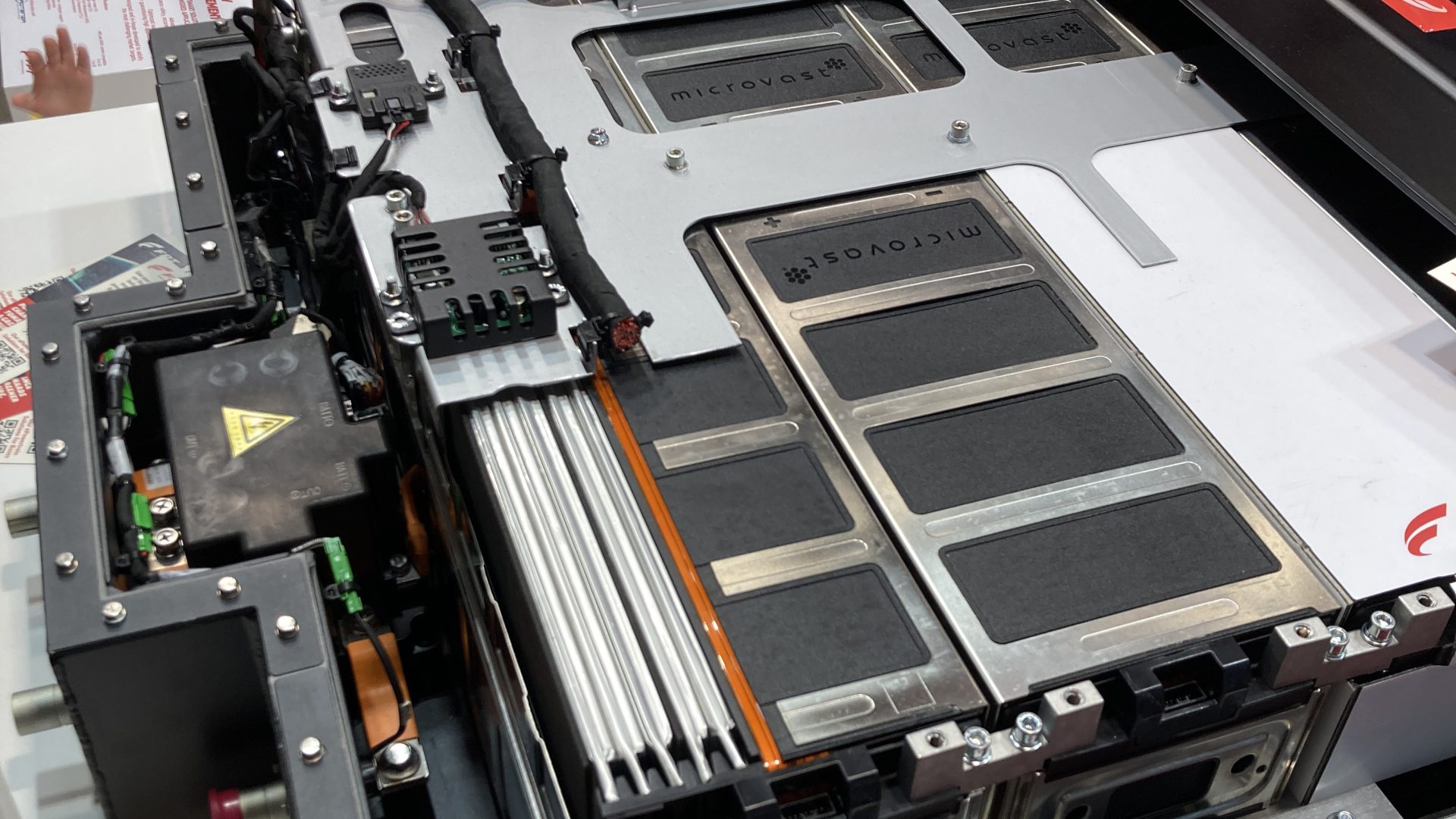 FPT electric bus battery launched at Busworld
The cells come from Microvast. FPT realizes the pack, but "we do not just assemble. We are the company that writes the code for the BMS software, which is developed in-house", Pozzo emphasises.
Coming to the products on show at Busworld, the 37 kWh eBS37 EVO module for electric minibuses features an energy density of up to 140 Wh/kg. It is offered with up to eight years warranty and new class-leading safety features (ECE R100.3). This battery pack adopts the eBM5, the first BMS developed by FPT with advanced battery management algorithms in order to guarantee a higher level of safety, precision and performance.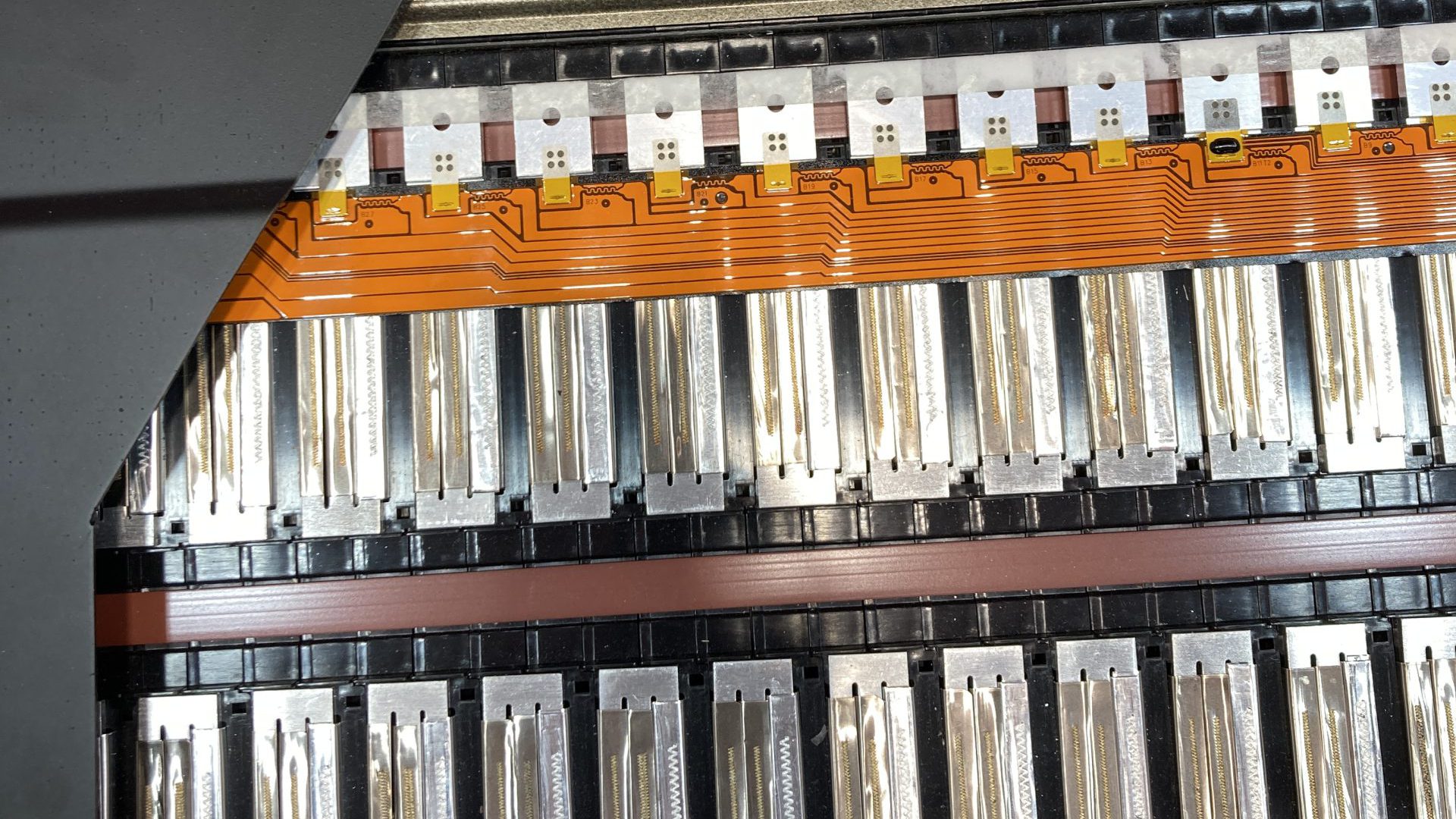 The 69 kWh (and 388 kg) eBS69 battery pack, on the other hand, is headed to the e-bus market and has an energy density of up to 178 Wh/kg. It's the battery that is set to be mounted on the updated generation of the Iveco Bus E-Way from late 2024.
Both battery models are based on the NMC formula and have liquid cooling technology.
Also on the FPT stand at Brussels Expo was the N67 NG gas engine, with power and torque of up to 285 hp and 1,250 Nm respectively, low fuel consumption, reduced noise compared to diesel engines thanks to stoichiometric multipoint combustion, and reduced CO2 emissions of up to 15 per cent (world harmonised transient driving cycle – WHTC) compared to diesel equivalents. Optimised for city and intercity buses, the N67 NG engine complies with the Euro 6 Step E standard.
FPT – Reefilla for 2nd life of batteries
What is interesting, the eBS37 battery model is also the subject of a new partnership between FPT Industrial and Reefilla, an innovative start-up company from Turin offering the first predictive mobile charging service for commercial fleets and private individuals. This pilot project is aimed at giving batteries for minibuses and electric commercial vehicles a second life. The eBS37 batteries that are no longer suitable for electric traction will be handed over to Reefilla, which will recover the battery modules and more than 50 per cent of their internal components.The components will be installed on Fillee, mobile power-banks that Reefilla uses to recharge its customers' electric vehicles.