New 500-units zero emission bus tender by Italian Consip. With hydrogen buses, for the first time
Italian central purchasing body Consip has launched a new tender for the supply of 500 electric and hydrogen-powered buses, worth €327 million. The initiative will allow public administrations to acquire the vehicles, using the resources provided by Next Generation EU funds. For the first time also hydrogen buses are included. Also suburban buses are for […]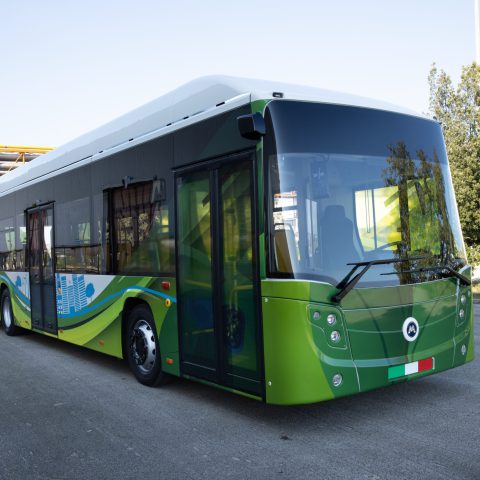 Italian central purchasing body Consip has launched a new tender for the supply of 500 electric and hydrogen-powered buses, worth €327 million. The initiative will allow public administrations to acquire the vehicles, using the resources provided by Next Generation EU funds. For the first time also hydrogen buses are included. Also suburban buses are for the first time included in Consip zero emission bus tenders, as previous tenders were focusing on city buses.
Consip has awarded late last year the tender for as many as 1,000 e-buses.
| | | |
| --- | --- | --- |
| 1 | Short buses (7-8 meters) | 150 buses |
| 2 | Class I Long Suburban Buses | 250 buses |
| 3 | Class II Long Suburban Buses | 70 buses |
| 4 | Long Suburban Buses powered by Hydrogen | 30 buses |
Consip tender, also hydrogen buses
The new tender for electric buses issued by Consip includes four lots, with a total of 500 vehicles up for grabs. The first lot is for short buses, measuring 7-8 meters, with 150 units tendered. The second lot is for long suburban buses of class I, with 250 units available.
The third lot is for long suburban buses of class II, with 70 units tendered. Finally, the fourth lot is for long suburban hydrogen buses, with 30 units available. These buses will help public administrations in Italy to renew their fleets with environmentally friendly vehicles and to achieve the goals set out in the National Plan for Recovery and Resilience, specifically Mission 2, which aims to promote the green revolution and ecological transition.
Two purchase options are provided for administrations:
in the case of purchasing buses without specific customizations, PAs will be able to place a direct order on the basis of the best technical-economic offer, in relation to price and performance (e.g., consumption, vehicle safety, passenger comfort)
in the case of the purchase of buses with specific customizations, PAs will be able to relaunch with a specific tender the competitive comparison between the awardees of the Framework Agreement, selecting the supplier with the criterion of the most economically advantageous offer.