Iveco Bus delivers two E-Way electric buses in Bologna
Iveco Bus has delivered two E-Way 9.5-meter electric buses to TPER, a company that provides public road transport in the Bologna and Ferrara areas and the regional rail service in Emilia-Romagna, for service on urban line 29. The very first 9.5-meter Iveco e-buses was delivered in the same city in late 2020. In October 2019, […]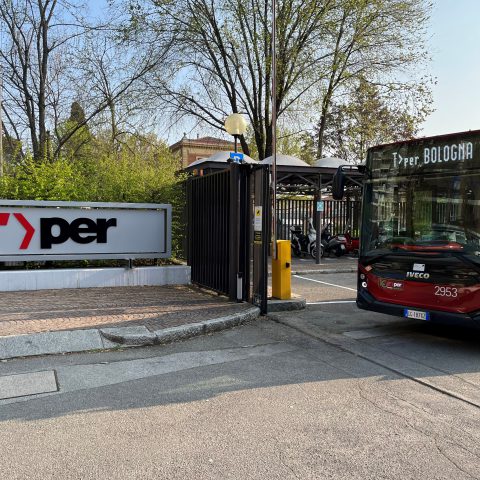 Iveco Bus has delivered two E-Way 9.5-meter electric buses to TPER, a company that provides public road transport in the Bologna and Ferrara areas and the regional rail service in Emilia-Romagna, for service on urban line 29. The very first 9.5-meter Iveco e-buses was delivered in the same city in late 2020.
In October 2019, the zero emission bus from CNH Industrial Group (realized in France by Heuliez Bus, sold in foreign markets as Iveco E-Way) set a new record in terms of range: 527 km on one charge, although on controlled conditions. In October 2020 an order for up to 50 Heuliez GX 337 Elec has been achieved by the French brand in the Aix-Marseille-Provence metropolitan area.
TPER Bologna has also awarded 7 e-buses to Dutch producer VDL, taking its first step in the transformation of the city's public transport system.
TPER Bologna and energy transition
This Iveco E-Way model features compact dimensions – 9.50 metres long and 2.33 metres wide – and can carry up to 69 passengers (16 seated, 53 standing and one area reserved for the wheelchair). It is equipped with a fully lowered platform and a comfortable and welcoming interior layout. Another added value is that they are 'zero emission' vehicles equipped with a 160 KW electric motor and high-energy, overnight chargeable 245 KWh lithium-ion batteries.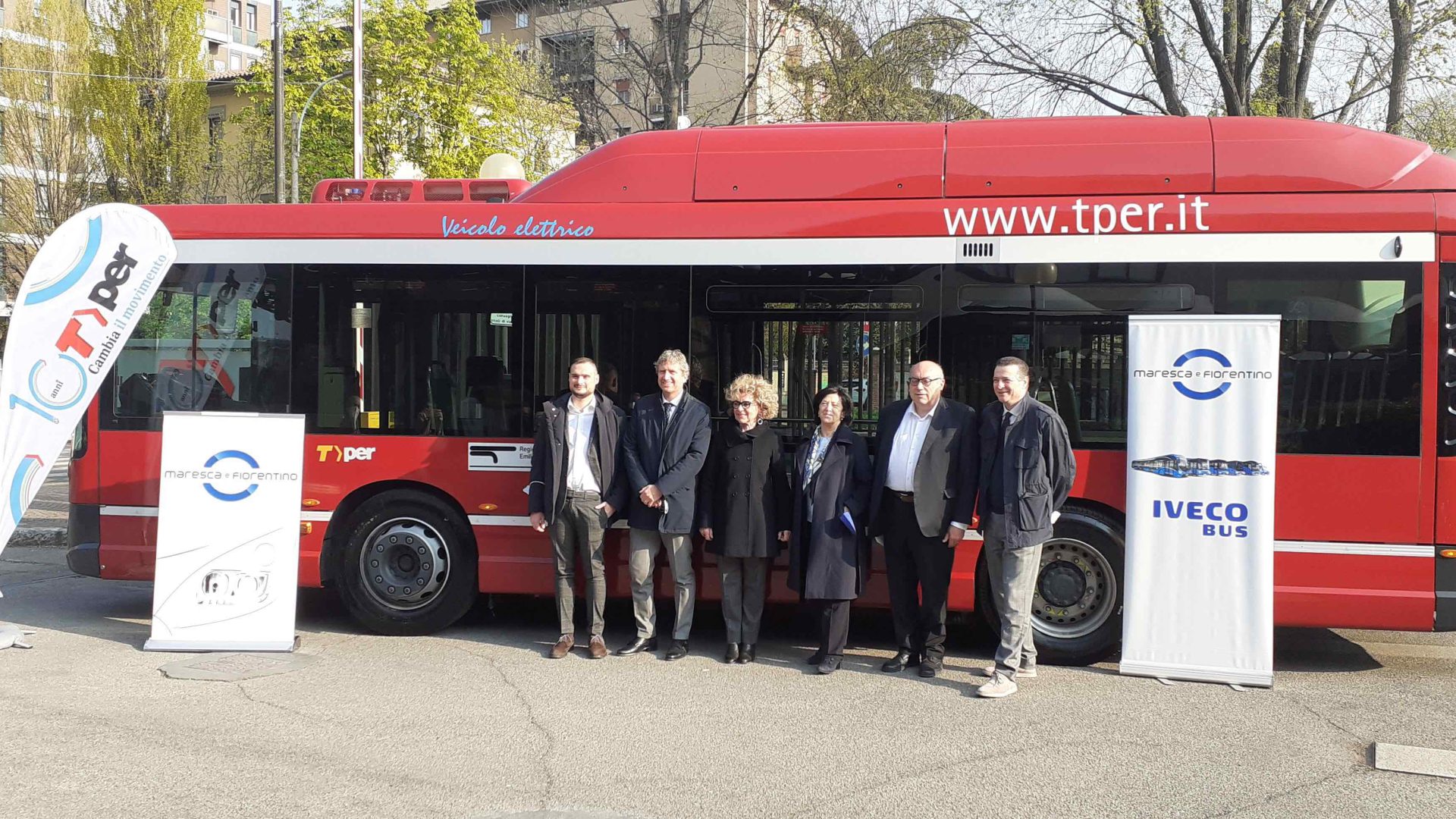 Giuseppina Gualtieri, President and CEO of TPER, said: "We welcome the arrival of these two additional Iveco E-Way, which will cover an increasing share of electric drive services on line 29.
electric traction service on line 29: this is just the latest step in TPER's environmental strategy, which foresees the rollout of several new 'green', low energy and zero emission vehicles in urban areas throughout the course of 2022″
Giorgio Zino, Iveco Bus Business Director for Italy and Greece, said: "The Iveco E-Way 9.5 m is a vehicle which, with the versatility of its small size and its high performance, is able to offer a wide range of services. It will circulate in the historic centre of Bologna in an agile, comfortable and silent manner".
The handover ceremony, which took place at the customer's premises, was attended by Giuseppina Gualtieri, President and CEO of TPER, Andrea Bottazzi, Automotive Maintenance Manager of TPER, Paolo Paolillo, Director of TPER, Pietro Maresca, Managing Director of Maresca e Fiorentino, Maria Fiorentino, Managing Director of Maresca e Fiorentino, and Giovanni Privitera, IVECO BUS Italy Market Public Sales Area Manager.