Iveco Bus will showcase the electric version of the Crossway at UITP Summit in Barcelona
Iveco Bus will showcase at UITP Summit in Barcelona the first 100% electric intercity vehicle ever produced by the brand, in a 13-metre version. It'll be accompanied at the stand by a 9.5m long electric urban midibus from the E-Way range. The intercity e-bus launch is in line with the brand roadmap of having a […]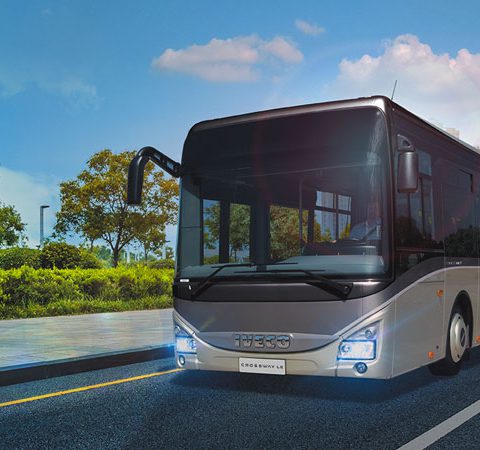 Iveco Bus will showcase at UITP Summit in Barcelona the first 100% electric intercity vehicle ever produced by the brand, in a 13-metre version. It'll be accompanied at the stand by a 9.5m long electric urban midibus from the E-Way range. The intercity e-bus launch is in line with the brand roadmap of having a full electric bus range in 2023. Previous statements suggest that the first version of the Crossway to be electrified is the Low Entry.
What is more, a FPT Industrial area presenting a new battery pack with an exclusive design will be provided by the Group as well as a corner dedicated to the manufacturer's expert digital services.
During the congress, Domenico Nucera, ​Iveco Group​ Bus Business President will speak at "Addressing public interest in the life cycle of electric buses"​ on Tuesday 6 June, 10.00 am
Two Iveco Bus speakers will also take part of spotlight forums. Jean-Marc Boucheret on "Expanding zero-emission bus services to suburban missions"​ at "Accelerating Zero Emission Bus Deployment" conference on Monday 5 June at 16.15 pm​ and Philippe Grand on "Bus data management: Cybersecurity constraints and opportunities" at "Secure Public Transport Systems: ​tackling Cyberattacks"​ on Wednesday 7 June, 10.00 am.