Iveco Bus at EuMo 2022 with the new generation Urbanway Hybrid (technology developed with Voith)
Iveco Bus will present the new-generation Urbanway Hybrid to the public at the European Mobility Expo, scheduled from 7 to 9 June at the Paris Porte de Versailles exhibition centre. It'll be one of the most awaited public transport exhibitions scheduled in 2022. The standard 12-metre model in biomethane-compatible natural gas version will be on […]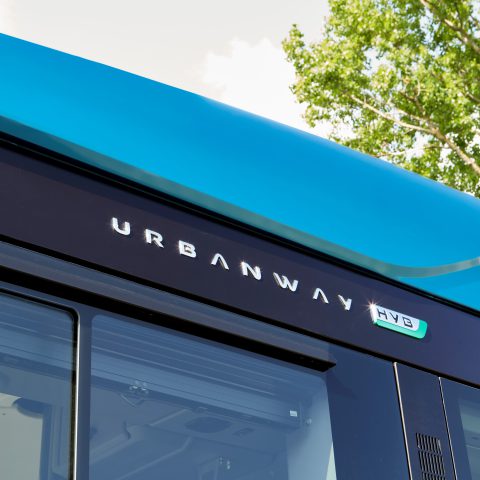 Iveco Bus will present the new-generation Urbanway Hybrid to the public at the European Mobility Expo, scheduled from 7 to 9 June at the Paris Porte de Versailles exhibition centre. It'll be one of the most awaited public transport exhibitions scheduled in 2022.
The standard 12-metre model in biomethane-compatible natural gas version will be on display at stand No. H26 in Hall 4. Also in Paris, Switch Mobility will showcase its new 12-meter vehicle bus.
Iveco Bus at European Mobility Expo 2022 in Paris
The new hybrid technology, developed by Iveco Bus in close collaboration with Voith, will be available on the 10.5, 12 and 18-metre natural gas and biomethane Urbanway models, as well as in standard and articulated diesel versions, which are homologated for use with renewable fuels such as HVO (hydrotreated vegetable oil).
In addition to the natural gas-powered Urbanway Hybrid, the Iveco Group company will be also premiering in Paris its latest zero-carbon mobility solution, the full electric midibus GX 137 ELEC (the 9.5-meter e-bus by Iveco Bus was delivered in two units in Bologna lately).