KVB Cologne to convert six further routes to electricity. 53 VDL e-buses ordered
KVB Cologne is almost ready to convert six bus route to electricity. 53 battery-electric buses have just been ordered: they're VDL-branded, as the nine already in operation, and will be delivered from November 2020 on. The Dutch company resulted the winner of the European call to tender launched by KVB in December 2018. The supply […]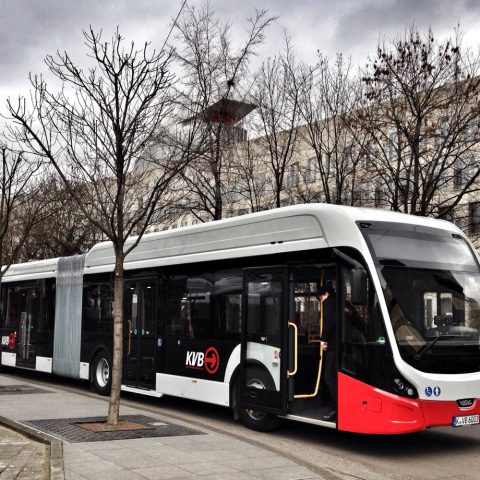 KVB Cologne is almost ready to convert six bus route to electricity. 53 battery-electric buses have just been ordered: they're VDL-branded, as the nine already in operation, and will be delivered from November 2020 on. The Dutch company resulted the winner of the European call to tender launched by KVB in December 2018. The supply is made of 48 articulated e-buses and 5 12-meter vehicles.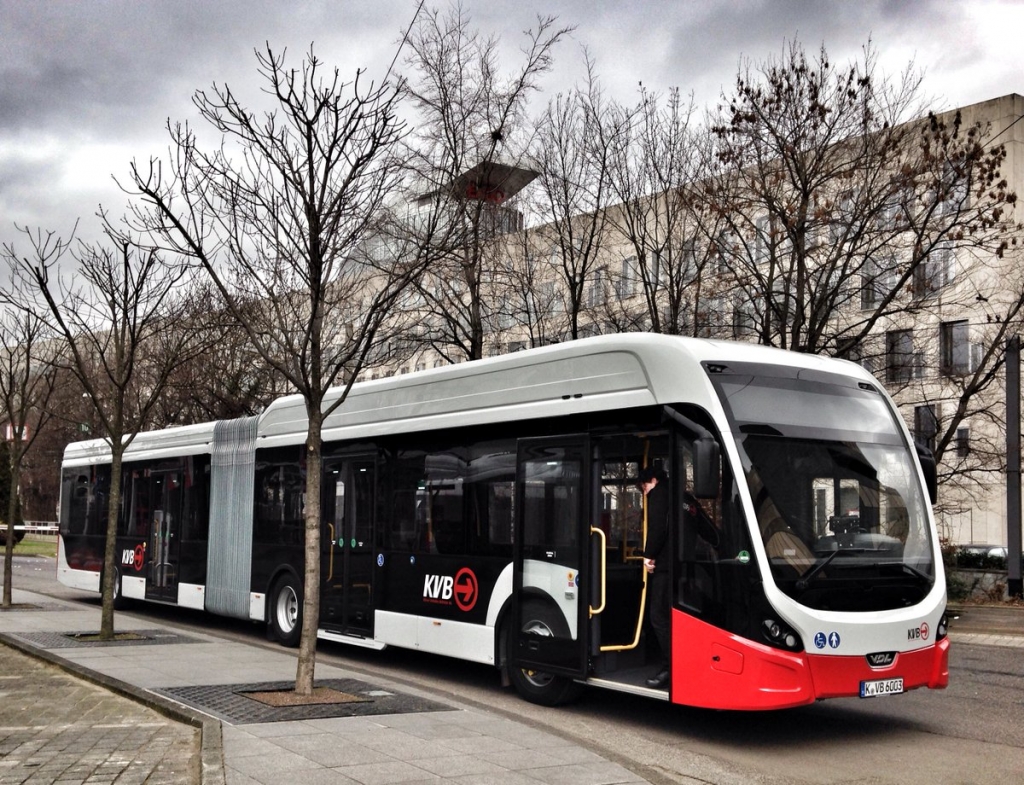 KVB to convert six routes to zero emission
The tender for the new e-buses followed the signature on the Declaration of Intent on promoting large-scale deployment of clean, alternatively fuelled buses in Europe made by Cologne mayor during the European Zero Emission Conference 2018. In that occasion the declaration was ceremoniously handed over to Maja Bakran Marcich, Deputy Director General of Mobility & Transport for the European Commission.
KVB highlights that grants from the Ministry of Transport of the State of NRW, the Federal Ministry of the Environment and the Federal Ministry of Transport are available for the purchase of these vehicles.
Today, the already mentioned nine articulated VDL e-buses have made possible, already in December 2016, to convert the line 133 to zero emission. It was Germany's first 100% electric bus line.
The big batch of new vehicles will allow the switch of six further routes: 141, 145, 149, 150, 153 and 159. Deliveries will be completed in 2021.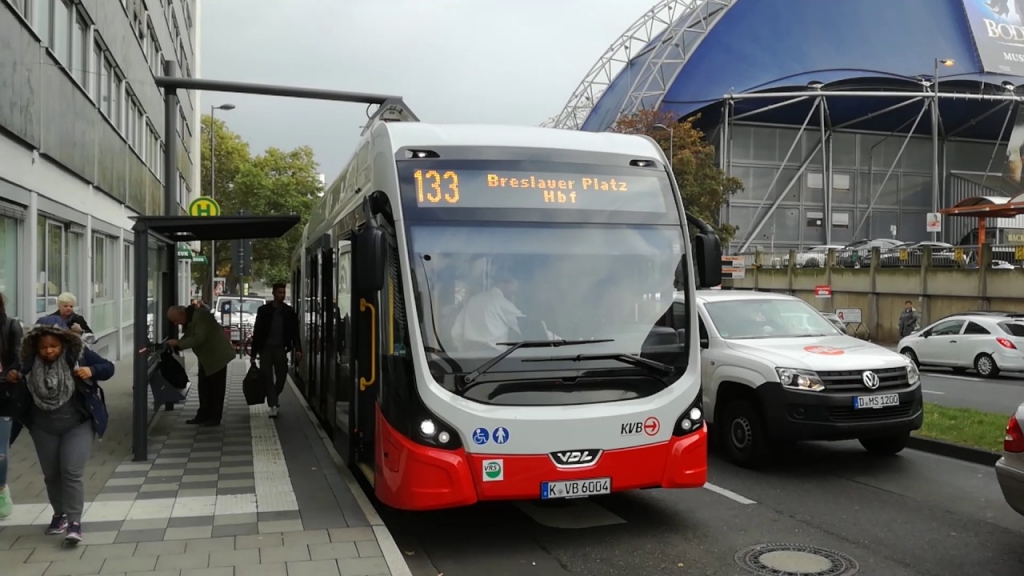 KVB won EBUS Awards last year
As reported on Urban Transport Magazine, the buses will be charged from the roof in the depot Nord, where construction works are underway, that will be split in two halls for the articulated vehicles and one for the 12-meter vehicles.
In addition, line 126, which is being served by e-buses as part of an innovation project of KVB, RheinEnergie and Ford, will be added, KVB points out. KVB also highlights in a press note that it is «very satisfied with the reliability of the vehicles in operation since end 2016. The conversion of line 133 has attracted great attention throughout Germany. For this first e-mobility project in bus operations, KVB and its Chief Technical Officer Jörn Schwarze received two EBUS Awards last year».
According to a survey published by the German weekly magazine Wirtschaftswoche, in 2030 the main five German cities (Cologne of course is part of the group) will have a total of 3,000 electric buses in operation.