MAN getting ready for Busworld. It's time for Lion's City 19 and eTGE
MAN is getting prepared for Busworld Europe 2019 and announced a couple of premieres. In Brussels, the curtain will be raised on the MAN Lion's City 19 and on the MAN eTGE electric minibus. It was announced at the pre-Busworld press conference in Munich. The Lion's Intercity equipped with the D15 engine and the MAN TGE City […]
MAN is getting prepared for Busworld Europe 2019 and announced a couple of premieres. In Brussels, the curtain will be raised on the MAN Lion's City 19 and on the MAN eTGE electric minibus. It was announced at the pre-Busworld press conference in Munich. The Lion's Intercity equipped with the D15 engine and the MAN TGE City will also be soon 'baptized'.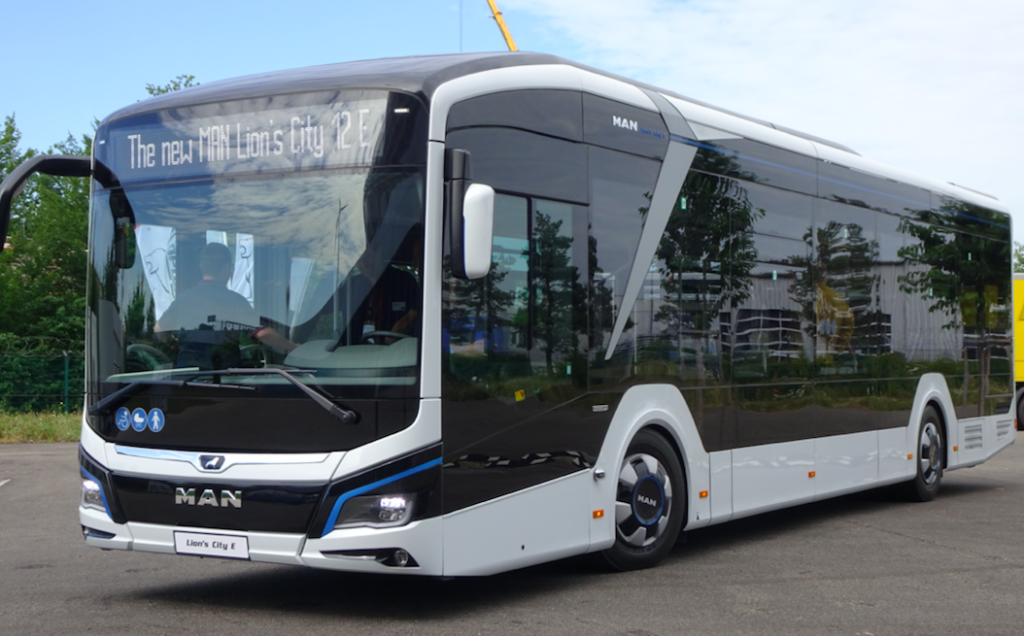 MAN Lion's City E (almost) ready for market
MAN's stand at Busworld 2019 will host the electric MAN Lion's City E at the Busworld, which will soon be handed over to Hamburg operator VHH for a real condition pilot. Several units will circulate during the next year in various cities, in a pilot phase that will lead, in the second half of 2020, to the start of mass production of the electric bus in the Polish plant of Starakhowice. That is being prepared for the new task…
MAN city bus becomes… longer
The Lion's City 19, ready for premiere at Busworld Europe 2019, will have a length of 18.75 meters, and will allow the disposal of four additional seats compared to 18 meters (38 seats). Under the bonnet there will be the D1556 LOH diesel engine with 360 hp, which, like all internal combustion engines presented by MAN, meets the requirements of the Euro 6d standard in force since September 1, 2019. The MAN Lion's City 19 will be offered in diesel, CNG and light hybrid versions (i.e. with an EfficientHybrid module) and will join the new range of MAN city buses launched last year.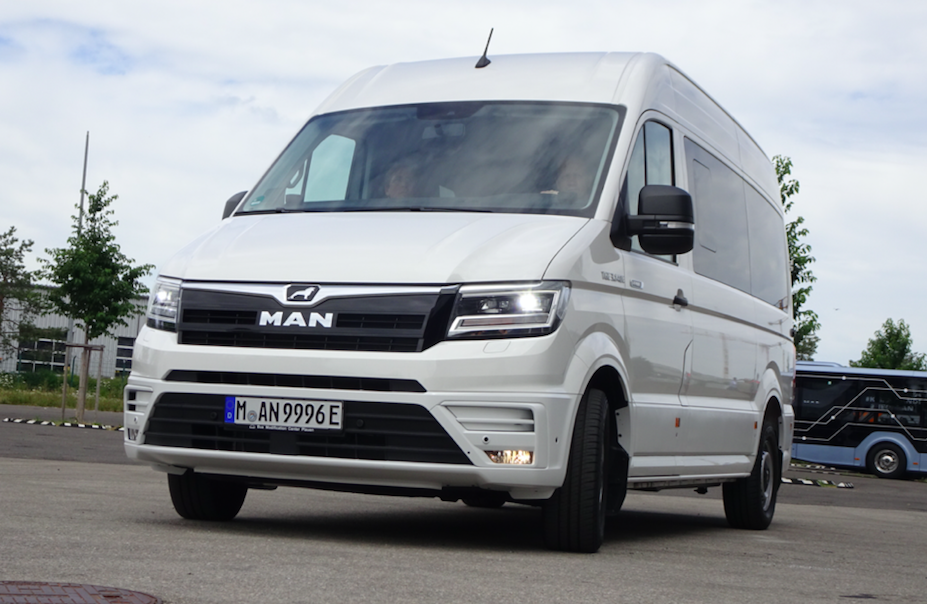 MAN Lion's Intercity, the D15 debuts
The MAN Lion's Intercity Lite will be equipped for the first time with the new D1556 LOH engine. The high-efficiency 9-litre engine, available for Lion's Intercity in addition to the proven D08 engine, offers power levels of 280, 330 and 360 horsepower. MAN is also expanding its range of intercity bus gearboxes with the new generation of MAN TipMatic Coach 12-speed automatic gearboxes. Lion's Intercity will be available with state-of-the-art powertrain for delivery from spring 2020.
The MAN minibus becomes electric
At this year's Transpotec in Verona (Italy), MAN unveiled its TGE-based minibus. At the end of October, in Brussels, the electric version, called MAN eTGE, will be shown to the public for the first time. The vehicle is approved for the transport of eight people. It is therefore particularly suitable for urban transport in areas with limited emissions or in residential areas. The batteries of the eTGE Combi (at the MAN stand in Brussels) are placed under the floor slightly raised and allow a theoretical range of up to 173 kilometers (NCGE) or 114 kilometers (WLTP), according to the manufacturer. Battery capacity is 37 kWh. Drivetrain is the same as eGolf and eCrafter, with motor supplied by Bosch and battery cells from Samsung.