MAN automated bus in operation in Munich from 2025 onwards
Pilot operation of an automated MAN bus is planned from 2025 onwards within the just-announced MINGA project, that see the manufacturer cooperating with the City of Munich, the Münchner Verkehrsgesellschaft (MVG), the Münchner VerkehrsVerbund (MVV) as well as companies and research institutes. Autonomous bus technology, as Michael Roth, Head of Product Strategy Bus at MAN […]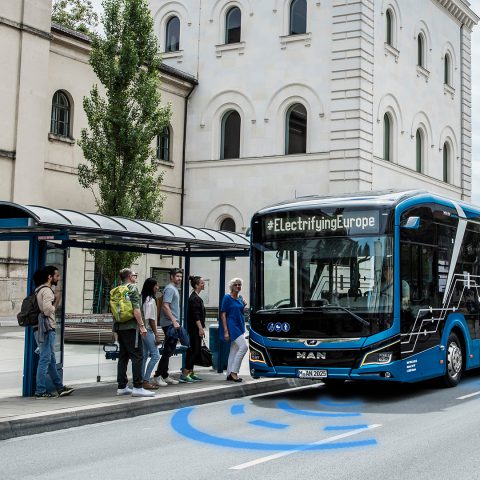 Pilot operation of an automated MAN bus is planned from 2025 onwards within the just-announced MINGA project, that see the manufacturer cooperating with the City of Munich, the Münchner Verkehrsgesellschaft (MVG), the Münchner VerkehrsVerbund (MVV) as well as companies and research institutes.
Autonomous bus technology, as Michael Roth, Head of Product Strategy Bus at MAN Truck & Bus, recently told Sustainable Bus in an interview, not only reduces the need for personnel – the total cost of ownership (TCO) can also be reduced by up to 50 percent.
MAN has already successfully tested the automated approach to bus stops in the "@CITY" project. MINGA (Munich's Automated Local Transport with Ridepooling, Solobus and Bus-Platoons) is pursuing a similar goal. The project partners want to test the operation of highly automated modes of transport in the urban and rural public transport system. For this purpose, a ride pool with three to five automated vehicles will be set up for on-demand operation, and the scheduled operation of an automated solo bus is also planned.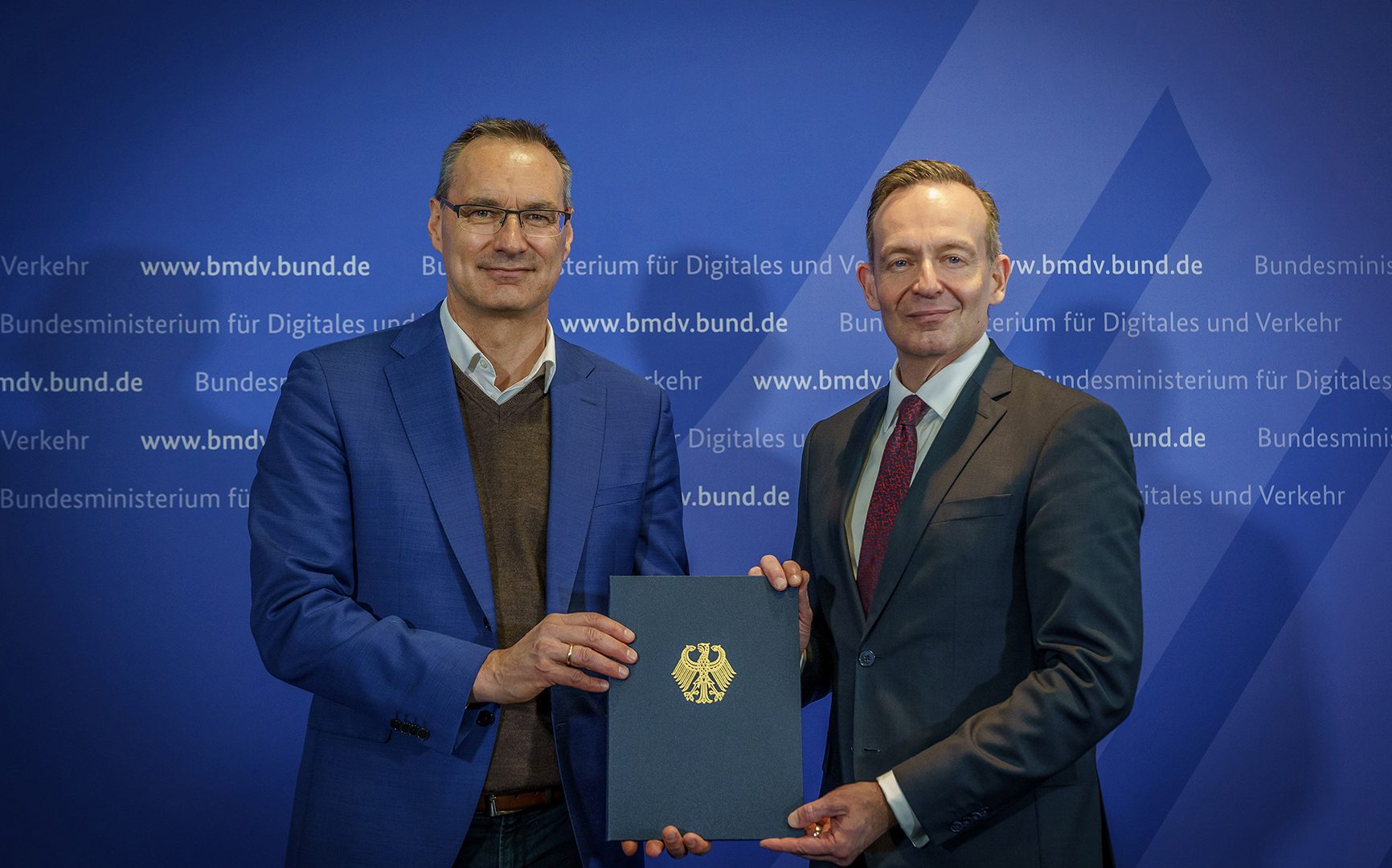 Automated Lion's City E on Munich bus route
MAN is a commercial vehicle partner of the operating company Stadtwerke München (SWM) and is providing an automated and fully electric MAN Lion's City E. It will be used on bus route 144 through the Olympic Park, which is characterised by tourism and leisure.
Pilot operation of this first automated city bus from MAN accompanied by a safety driver is planned from 2025.
"Sustainability is a central part of our corporate strategy," says Barbaros Oktay, Head of Bus at MAN Truck & Bus. "That is why, on the one hand, we are consistently transforming our products to electric drives. On the other hand, we are pushing ahead with automation and digitalisation. The MINGA project is an important step for us on the way to the mobility transition."
MINGA project is funded by BMDV
Around a dozen project partners from the fields of public administration, research, business and industry are working together on the MINGA project. The mobility department of the City of Munich is responsible for the overall project as consortium leader. In addition to MAN, project partners include the University of Stuttgart, the Karlsruhe Institute of Technology, the Research Centre for Information Technology (FZI) as well as ioki GmbH, the other bus OEM Ebusco Deutschland GmbH, Benz + Walter GmbH and Fryce GmbH Partner. The Pfennigparade Foundation, the Association of German Transport Companies (VDV), Yunex Traffic and the district of Munich are involved as associated partners.
In six work packages, they are dealing with, among other things, the integration of automated vehicles into the existing mobility ecosystem, on-demand services, automated bus route operation and the simulation of automated public transport. The project, which has now been launched, is scheduled to run until December 2025. It is being funded by the Federal Ministry for Digital and Transport (BMDV) with around 13 million euros as part of the funding guideline "Autonomous and Connected Driving in Public Transport"