More hydrogen buses and a CO2-neutral depot in RVK Köln's future
More hydrogen buses and a brand new depot for RVK Köln (Cologne, Germany). A procurement for up to 36 additional hydrogen buses and the construction of the new depot have been deliberated in late March, the regional public transport company announces today. Now the project "Grüner Mobilhof GL" is taking off. Cologne is betting strong on […]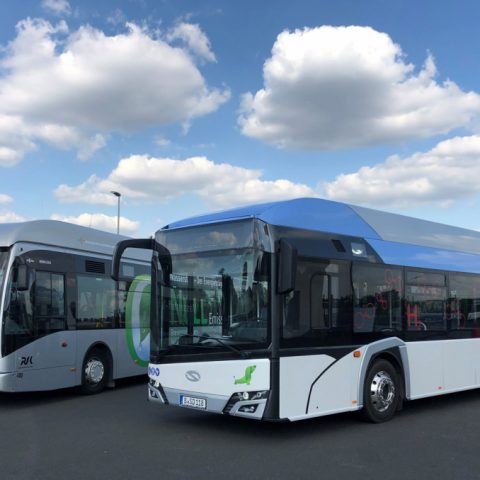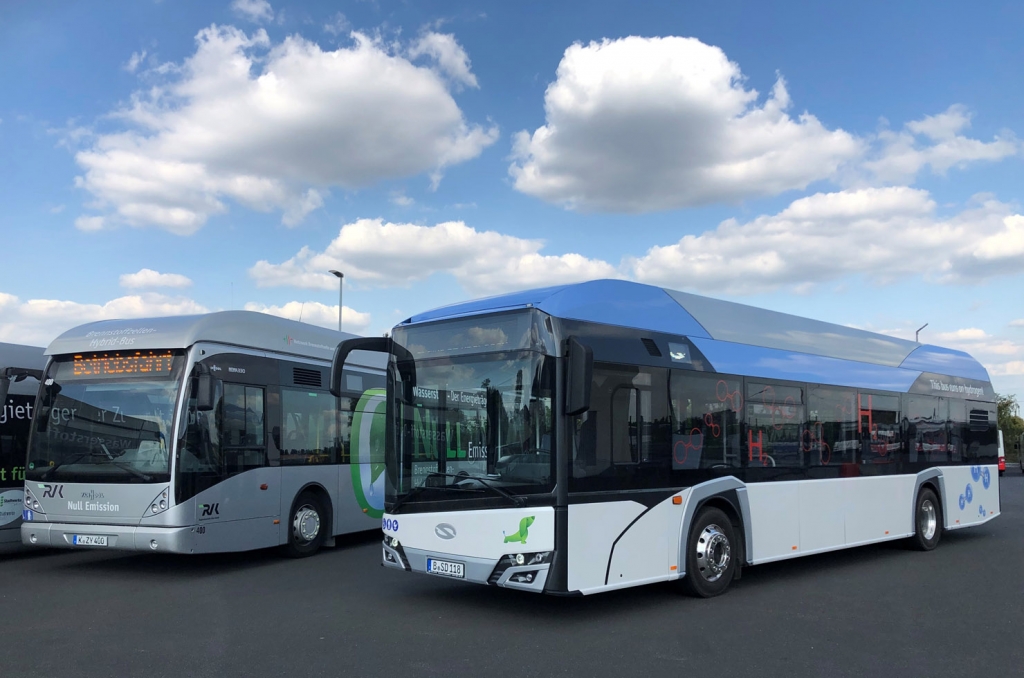 More hydrogen buses and a brand new depot for RVK Köln (Cologne, Germany). A procurement for up to 36 additional hydrogen buses and the construction of the new depot have been deliberated in late March, the regional public transport company announces today. Now the project "Grüner Mobilhof GL" is taking off.
Cologne is betting strong on the electrification of the bus fleet. The city public transportation company KVB is almost ready to convert six bus route to electricity thanks to 53 battery-electric buses ordered in early 2020.
The regional public transport company Regionalverkehr Köln GmbH (RVK), on the other hand, has recently placed an order for 15 hydrogen-powered fuel cell buses with Solaris Bus & Coach. From 2021, these vehicles will be successively integrated into RVK's fleet. In the meanwhile, 30 Van Hool hydrogen buses are on delivery. And first units are deployed on the route to the Cologne-Bonn airport.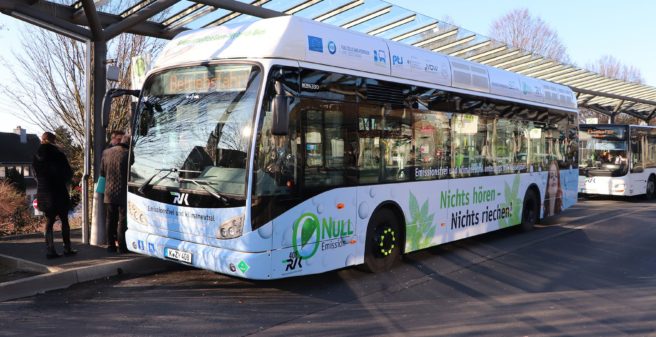 A CO2-neutral depot for RVK Köln
RVK has found a suitable site for a new, climate-neutral depot, RVK points out. The property is located in Bensberg-Moitzfeld, and the owner and the managing director of RVK, Eugen Puderbach, have concluded a long-term lease agreement for its use and development.
They all emphasize that it is a common goal between the Rheinisch-Bergisch district east, of Cologne, RVK and the property owner to continue a future-oriented development for public transport here using hydrogen technology, but also to push ahead with its further development for wider use in the traffic and transport sector and other branches of the economy.
RVK Köln hopes for subsidies for the hydrogen project
The further development of the project with the participation of cooperation partners, such as BAV/AVEA, universities, the city of Bergisch Gladbach, the H2R-Wasserstoff Rheinland (consortium for the development of the Rhineland region into a hydrogen region), Kreissparkasse Köln and others, gives reason to hope of takind advantage of federal and state subsidies, RVK highlights in a press note.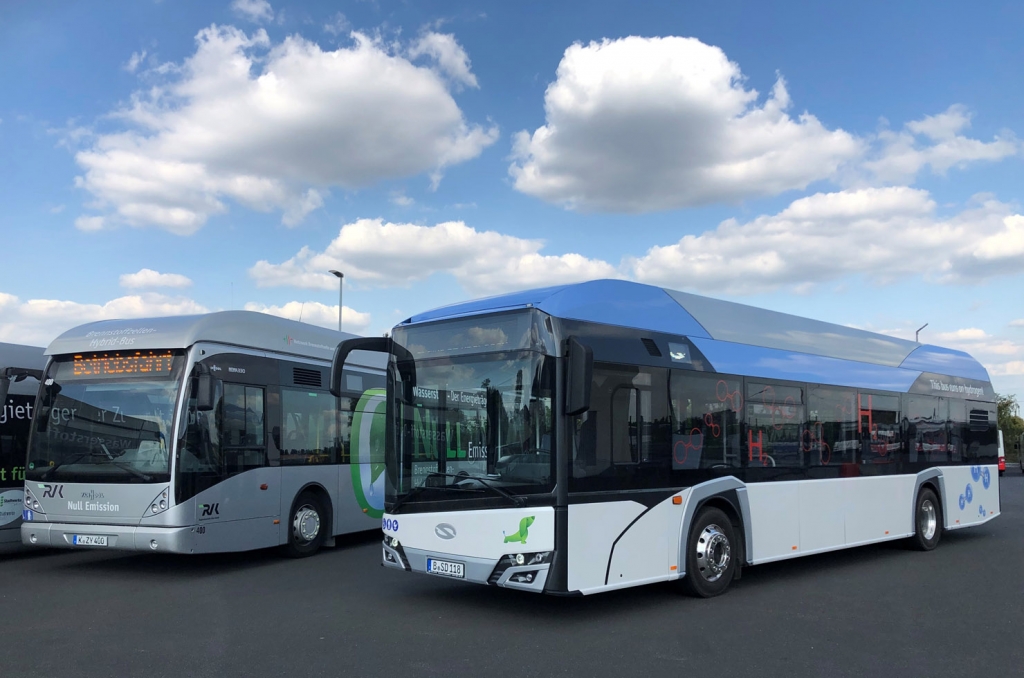 Fuel cell buses for RVK Köln since 2011
RVK began testing fuel cell technology in regular service as early as 2011. Following the test operation of two prototypes, two pre-series vehicles were deployed in 2014 and 35 series production vehicles of the type A330 FC from Van Hool were commissioned at the end of 2019 and in the first half of 2020. The construction of two hydrogen refuelling stations is nearly finalised, RVK points out. The use of biogas buses in the Euskirchen district is also part of this sustainability strategy, which is reflecting regional reality.