New York, CDTA orders four New Flyer Xcelsior CHARGE
New York gets greener with New Flyer. After the order for 15 ebuses from New York City Transit, New Flyer has been chosen from the Capital District Transportation Authority (CDTA) for the supply of four forty-foot (12 meter), battery electric buses Xcelsior CHARGE. New Flyer Infrastructure Solutions (a new branch launched at the beginning of […]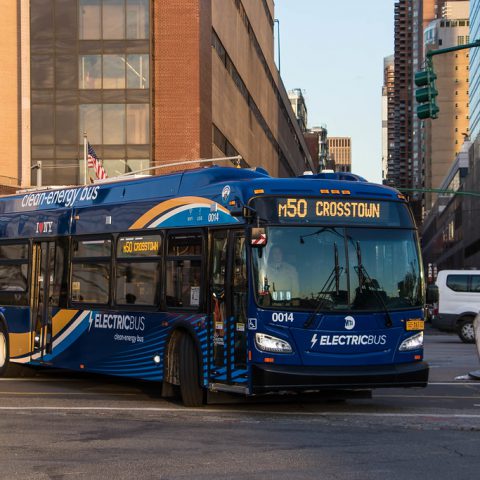 New York gets greener with New Flyer. After the order for 15 ebuses from New York City Transit, New Flyer has been chosen from the Capital District Transportation Authority (CDTA) for the supply of four forty-foot (12 meter), battery electric buses Xcelsior CHARGE.
New Flyer Infrastructure Solutions (a new branch launched at the beginning of 2019 dedicated to charging infrastructure for electric buses) was also selected to provide and commission four Siemens direct current depot chargers.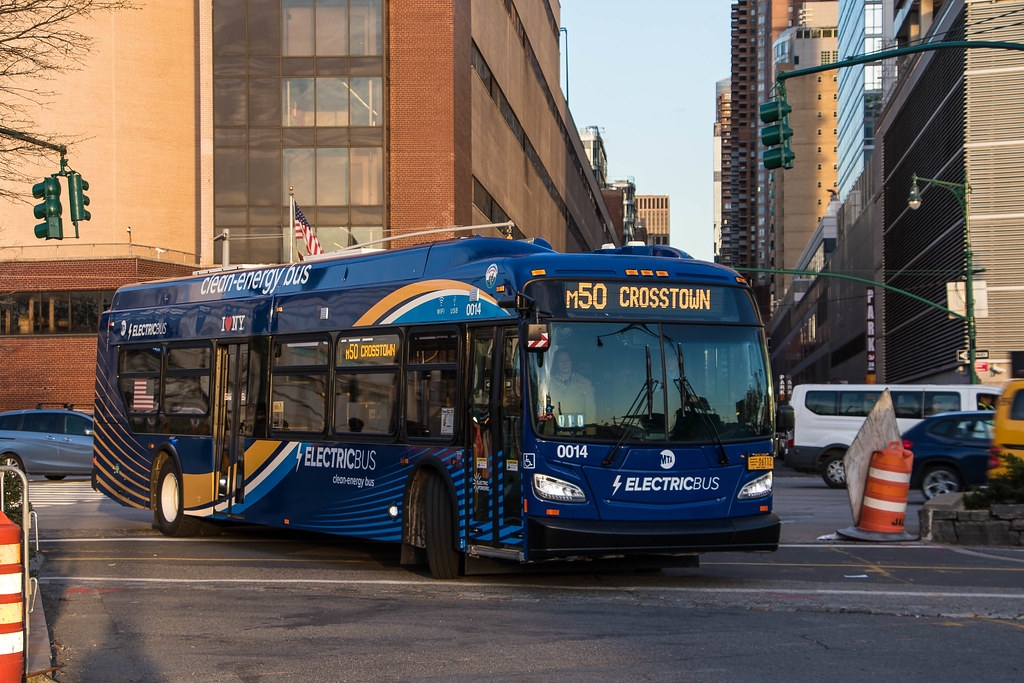 CDTA to improve sustainability
Each Xcelsior CHARGE buses, according to the manufacturer, contributes to the environment with a reduction of 85-175 tons of greenhouse gas emissions per year. The investment in New Flyer electric buses therefore support CDTA's sustainable mission to improve accessibility and mobility, reduce the region's carbon footprint, and promote environmentally-sound business practices to benefit the surrounding community.
CDTA provides multimodal transport in the Capital District of New York (including the counties of Albany, Rensselaer, Saratoga, and Schenectady), and delivers over 16 million passenger trips per year for a community of almost 800,000 people. In 2017, the American Public Transportation Association awarded CDTA Mid-Sized Transit System of the Year.
CDTA and electric buses, a premiere in New York
"With its vision to drive sustainability in New York's Capital District, New Flyer is proud to have been selected by CDTA to provide an industry-leading zero-emission solution including both the latest in electric bus technology and the charging infrastructure," said Chris Stoddart, President of New Flyer (the group recently took over the UK based manufacturer Alexander Dennis). "Leveraging over 50 years of experience manufacturing zero-emission buses, we proudly support CDTA as it drives to connected, sustainable, clean mobility in the state of New York."
"CDTA is proud to be the first transit agency in upstate New York to implement battery-electric bus technology," said Carm Basile, Chief Executive Officer, CDTA. "The purchase of New Flyer's Xcelsior CHARGE buses will help to further reduce CDTA's environmental impact, and we look forward to integrating and testing the new technology as we pursue zero-emission transit in our communities."
New Flyer unveiled the fuel cell bus
In March 2019, New Flyer unveiled the Xcelsior Charge H2, thus becoming the first company in the US to offer two models of hydrogen bus, both eligible for federal funding. In fact, the 40 foot as well as the 60 foot (12.1 and 18.2 meter) model have successfully completed the Atona Testing. 25 units of Xcelsior Charge H2 will be delivered to three transit agencies as part of California Climate Investments (CCI)