Optimal EV launches an electric shuttle bus for North America (with Proterra batteries)
Optimal Electric Vehicles is entering the electric bus market with the launch of the battery-electric S1LF Low-Floor shuttle bus for the North American market. The S1LF integrates a quasi-purpose-built Ford E450 chassis platform, which has been fully optimized with the vehicle body and achieves a low step-in height without kneeling the suspension. The producer has […]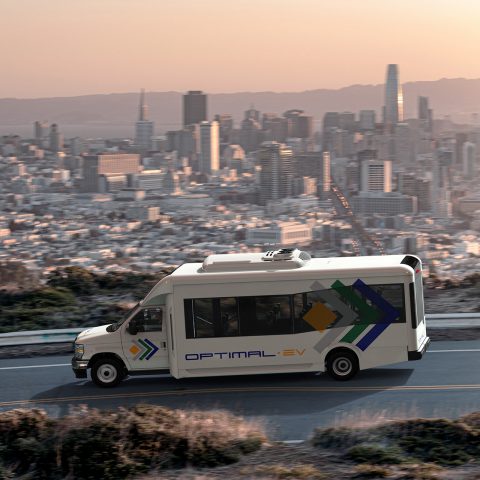 Optimal Electric Vehicles is entering the electric bus market with the launch of the battery-electric S1LF Low-Floor shuttle bus for the North American market. The S1LF integrates a quasi-purpose-built Ford E450 chassis platform, which has been fully optimized with the vehicle body and achieves a low step-in height without kneeling the suspension. The producer has partnered with Proterra, that is in charge of supplying battery technology and charging systems.
Optimal EV is a derivative of Optimal Inc, an engineering firm serving automotive OEM's as engineering service supplier for over 33 years. Optimal's Engineering group has focused on EV and system design since 2015. The S1LF will debut at the APTA EXPO 2021 and will be available for commercial purchase in 2021. It is the first of several planned commercial electric vehicles from Optimal-EV for use in a variety of applications, the company points out.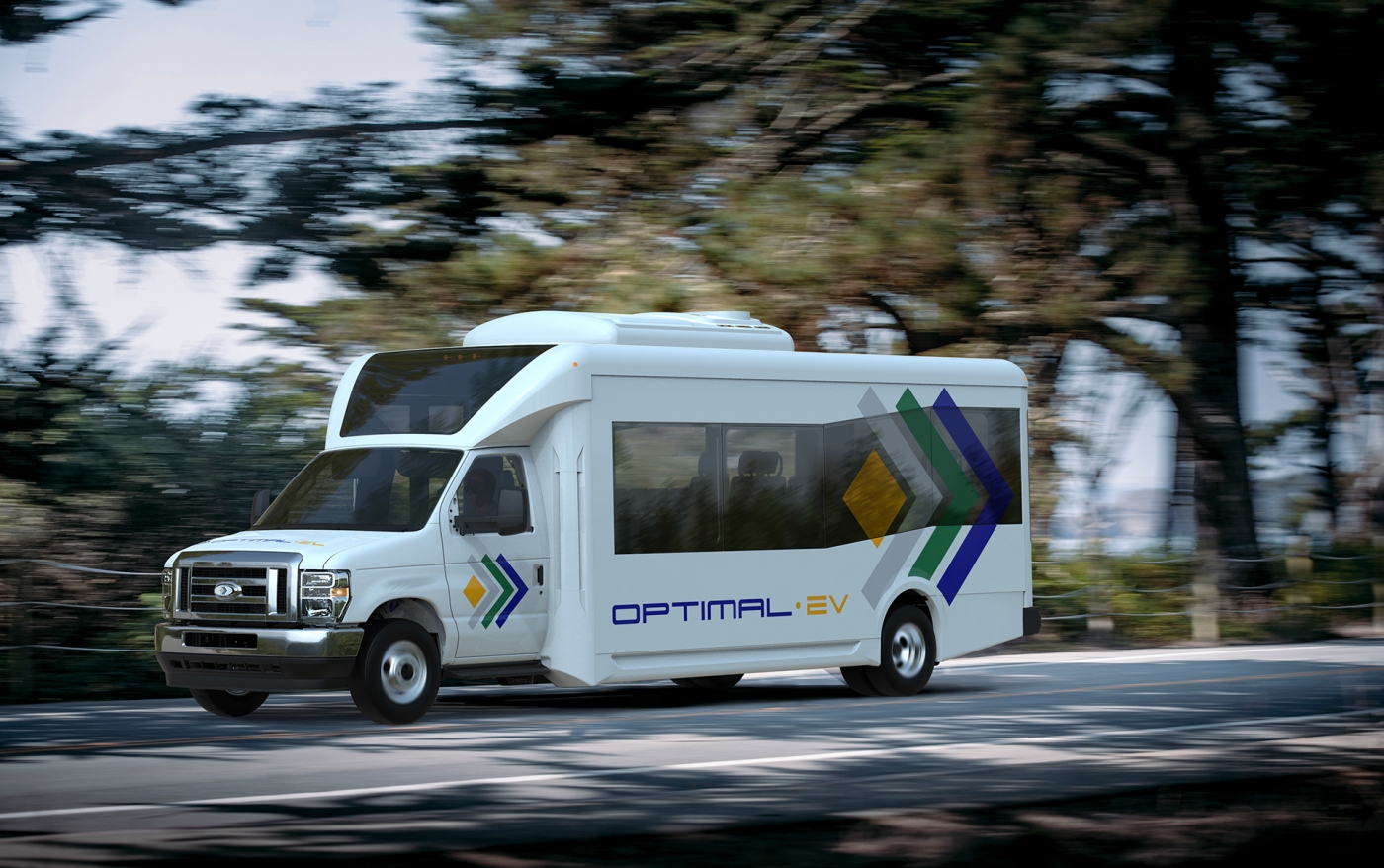 Optimal EV electric shuttle bus, with Proterra technology
The all-electric S1LF will feature an ADA compliant entry ramp for paratransit operations and a gross vehicle weight rating (GVWR) of 14,500 lbs., with no reduction in carrying capacity, the producer points out.
The Optimal EV S1LF will feature a 113 kWh battery system fueling an all-electric, zero-emission rear-axle drive system. The vehicle is designed to enable more than 125 miles of driving range and can fully charge in about two hours with optional DC fast charging.
Proterra Powered program for third part OEMs e-buses
Battery technology is supplied by Proterra through the Proterra Powered program, inaugurated in summer 2019. The two companies collaborated to determine the right size, shape, and performance of the battery system for the S1LF vehicle. To date, Proterra Powered has helped world-class OEMs like Thomas Built Buses, Van Hool and FCCC introduce 100% battery-electric vehicles that are powered by Proterra electric vehicle technology.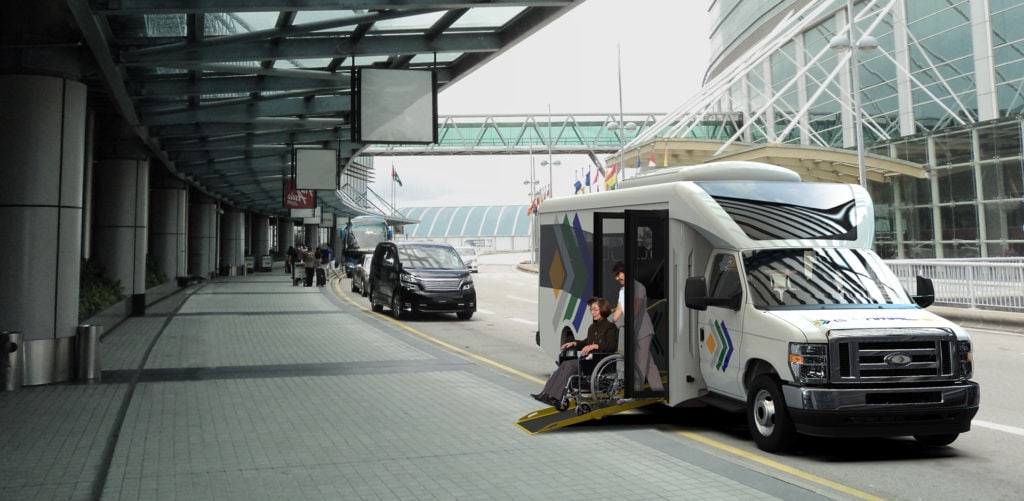 The S1LF, Optimal EV highlights, integrates years of Optimal's automotive design, engineering, and CAE (Computer Aided Engineering) simulation and optimization expertise, culminating in the reliability, safety, and high- performance of automotive grade products with a factory-installed, fully integrated high-efficiency electric power system.
Optimal EV – Proterra partnership for the electric shuttle bus
"Electric vehicles offer a smoother, quieter rider experience while producing zero tailpipe emissions for improved air quality and public health. Optimal is expanding the accessibility of EV technology to more riders by introducing the industry's first all-electric low-floor shuttle bus," said Optimal COO Dan Daniels. "Proterra's expertise and experience in battery-electric transit buses makes them an ideal and trusted partner as we design and deliver this new vehicle."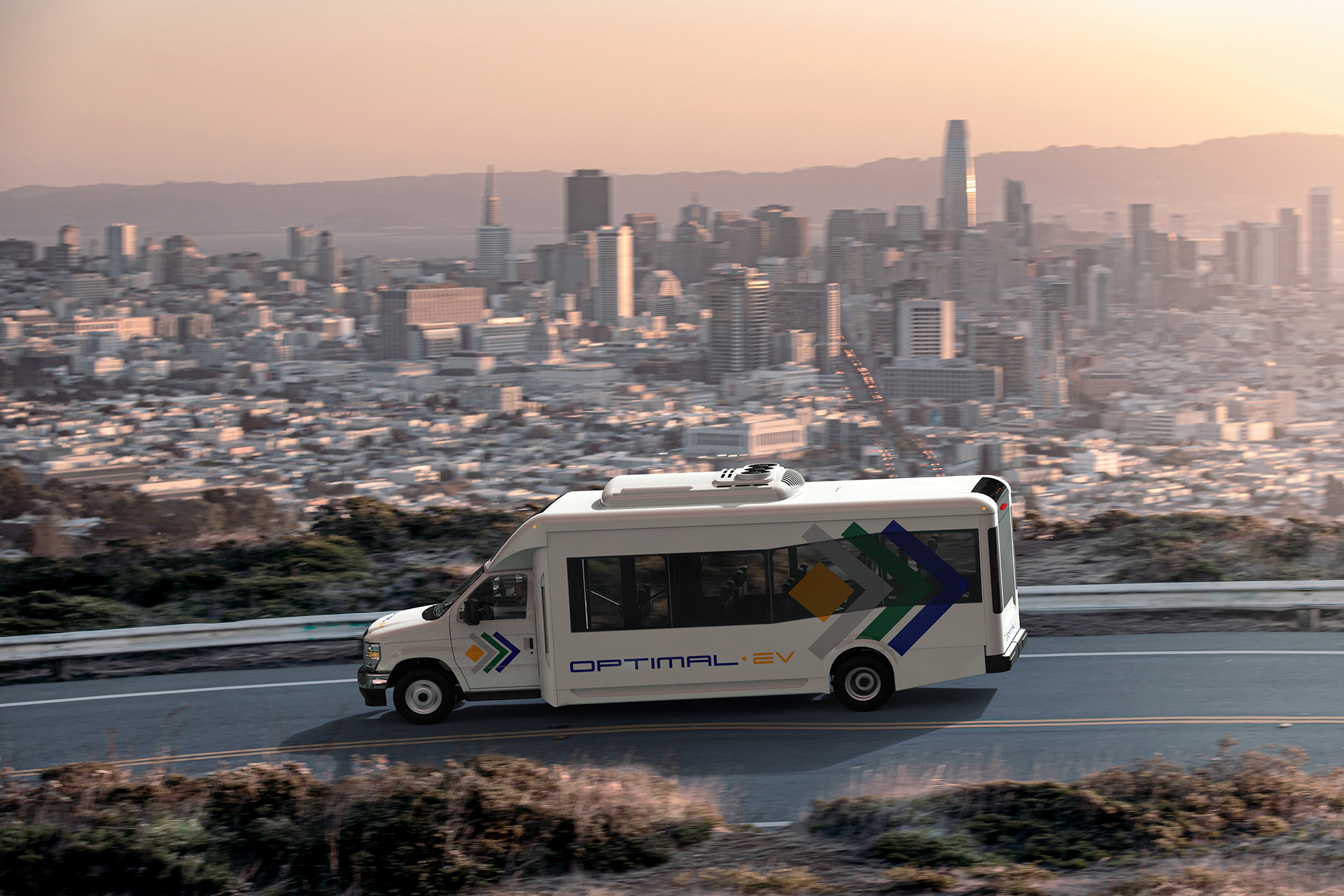 "Commercial urban fleets are an ideal use case for EV technology and we are excited to partner with Optimal to achieve a major milestone for the North American electric vehicle market," said Proterra CEO Jack Allen. "Proterra's best-in-class battery technology has been proven in more than 12 million miles of service with our transit buses across North America. Now, we look forward to providing the same industry-leading technology to power the first all-electric S1LF low-floor shuttle bus with Optimal."