Pelican receives a £60m funding from HSBC. They'll cover the supply of up to 250 Yutong e-buses to UK operators
Pelican Bus and Coach, UK dealer of Yutong, has been awarded a funding for as many as £60m from HSBC UK. Money that will be used to roll out up to 250 new electric buses. The news is reported on Insidermedia.com and covered also by Electrive. Pelican has announced during August that they are launching […]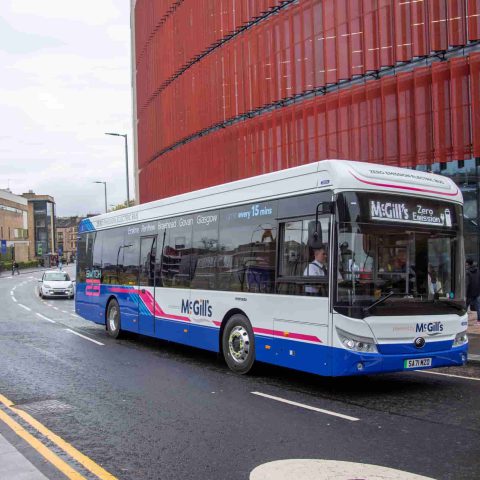 Pelican Bus and Coach, UK dealer of Yutong, has been awarded a funding for as many as £60m from HSBC UK. Money that will be used to roll out up to 250 new electric buses. The news is reported on Insidermedia.com and covered also by Electrive.
Pelican has announced during August that they are launching a new, smaller zero emission vehicle, named Yutong E9. Earlier this year, 36 vehicles from Yutong were delivered in Cardiff.
Pelican – Yutong awarded 250 e-buses from HSBC
The funding package is going to be used in order to supply zero emission buses to fleet operators throughout the UK and Ireland. "The vehicles will be mostly electric single deck 10 and 12 metre buses but Pelican also offer an electric coach and airside bus and in 2023 an electric double deck will join the UK model range, which Pelican expects to be operational all over the UK in the next 12 months", Insidermedia says. Services are already confirmed in Glasgow, Aberdeen, Inverness, Edinburgh, Carmarthen, Leicester, Newport and Newcastle.
Richard Crump, managing director at Pelican Bus and Coach, is quoted as saying: "With this deal, we not only increase the number of electric buses in operation across the UK, but also maintain our leading role in the move towards zero-emission public transport. We are proud of our long-term relationship with HSBC UK as well as with Zhengzhou Yutong Bus, and are looking forward to seeing these buses on our roads."
Rob King, head of sustainability at HSBC UK, adds: "At HSBC, we are committed to helping British businesses reduce emissions and capture the advantages that the transition toward a net zero economy presents. Transitioning public bus networks to electric power solutions is an important step for our nation to achieve its net zero aims. This deal is particularly important in enabling Pelican Bus and Coach to support the drive toward making even greener public transport within communities across the UK become a reality."
Jamie McCullough, corporate relationship director at HSBC UK, comments: "Pelican is an ambitious, family-owned business that is leading the way in reducing the environmental impact of public transport. This funding, secured through our dedicated HSBC UK green fund, will support the business in realising its ambitious growth plans and furthering its reach across the UK."