Scania Citywide fully electric presented to the press in Södertälje: «Production has begun»
The new bus generation of Scania is – also – electric. During a two-day event in Södertälje, the group has made available for a test drive its new 100 per cent electric Citywide, showed for the first time at Busworld in 2019. Production of the fully electric Scania Citywide, Scania delegates say, has already begun. […]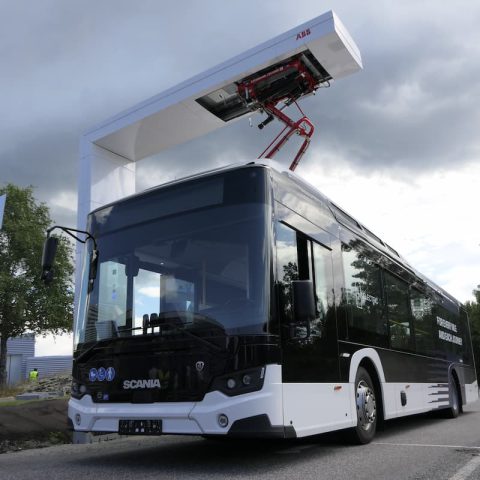 The new bus generation of Scania is – also – electric. During a two-day event in Södertälje, the group has made available for a test drive its new 100 per cent electric Citywide, showed for the first time at Busworld in 2019.
Production of the fully electric Scania Citywide, Scania delegates say, has already begun. Targeted markets? First of all the Swedish and Scandinavian ones, and then an expand throughout continental and Mediterranean Europe is foreseen. What is odd, Scania is today the only big brand in the bus segment missing a share in the growing (although still nascent) electric bus market.
Scania established trial electric bus operation in Sweden in 2018, mostly in Östersund in northern Sweden, where the buses have pantograph charging. In September 2021, it has been awarded a 6-units fleet, also in the domestic market. What is more, the group has planned an investment of over 100 million euros in a battery assembly plant (plus battery laboratory) in its headquarters of Södertälje, Sweden.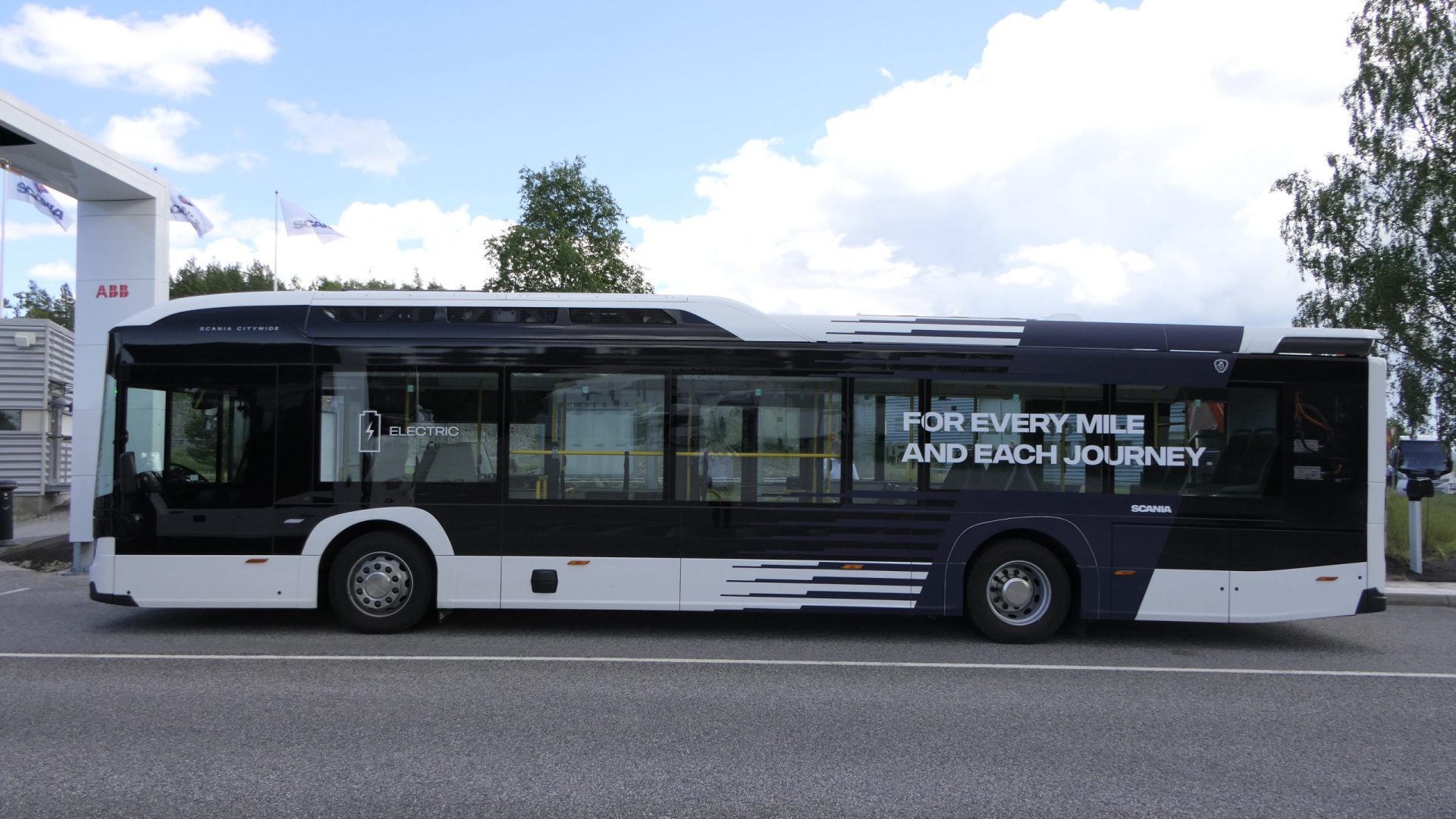 Scania Citywide fully electric. The features
Two axles, 2-2-2 door configuration, 12 metres in length, 2.55 in width and 3.27 in height, the passenger area includes 32 seats, 45 standing places and a wheelchair space. As for the (electric) heart of this bus, we find a central motor with peak of 300 kW for 210 Nm torque (continuous output: 250 kW).
Focusing on the vehicles we had the opportunity to test in Södertälje, the capacity of the (eight) battery modules is 254 kWh (the technical sheets says it can go up to 330 kWh): four are located at the rear, the others on the roof. These are NMC batteries. Such capacity suggests a focus on fast charging (an application where most of the time, however, LTO formula is suggested…).
Charging technologies? Pantograph for opportunity charging is available, together of course with CCS2 plug-in systerm. In the future it will be equipped with Northvolt battery systems.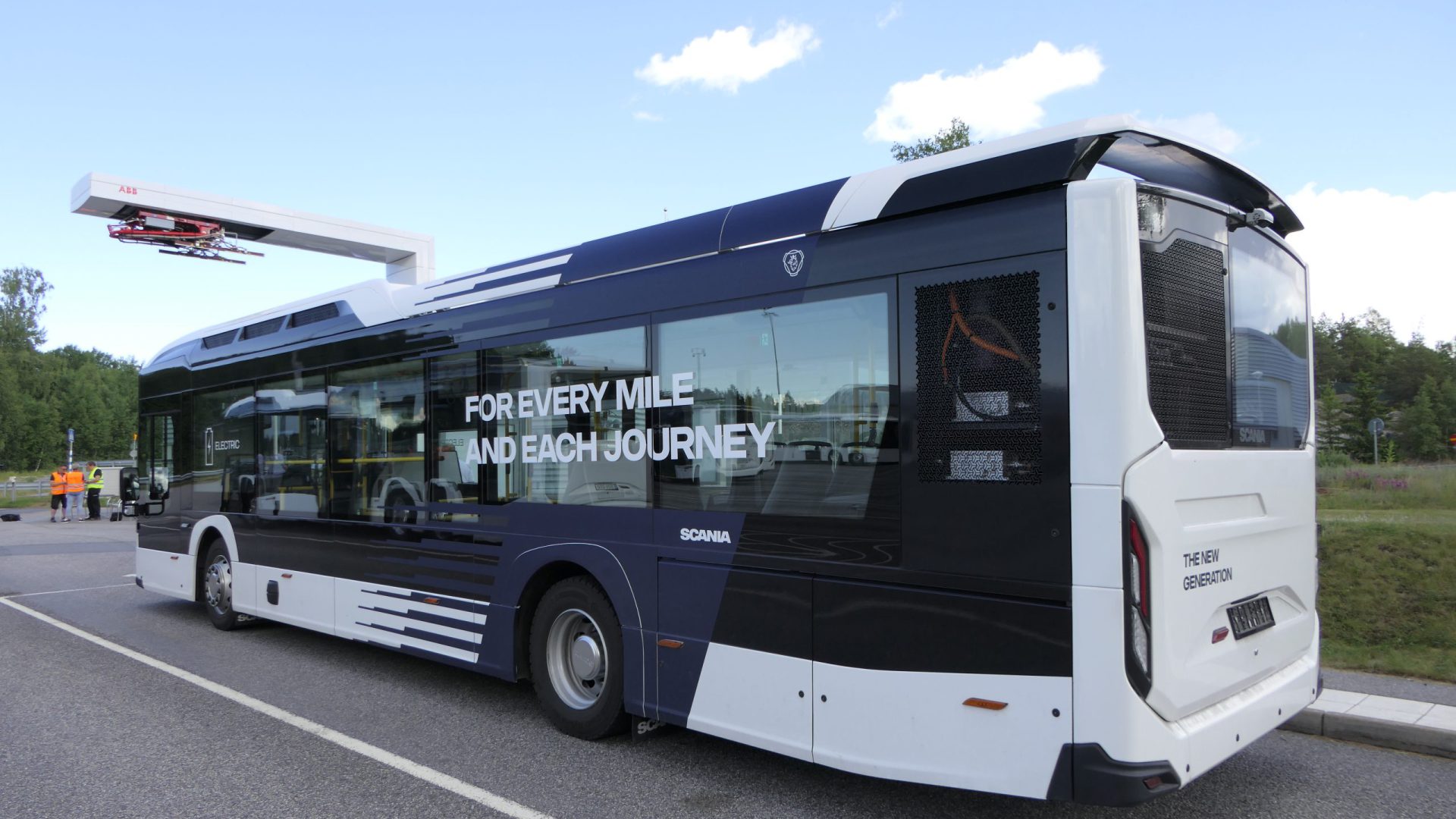 Scania on electrification of public transport
In an interview we had in late 2020 with Anna Carmo e Silva, Senior Vice President Buses & Coaches in Scania Group, she stated: «The Covid situation has impacted all of us in the industry and it has also influenced to some extent the introduction plans of our new generation buses and coaches but we have managed to limit the impact in order to meet the expectations of our customers. So we will soon see more Scania Citywide BEV on the streets. Series production is in the starting blocks».
Ms Carmo e Silva added: «We see a continuing shift towards electrification, especially for inner city traffic. The legislation in Europe, for instance the Clean vehicle directive, is of course contributing to this development. Battery electric buses are also coming closer to buses with combustion engines when it comes to operational costs, and this will strengthen even more the demand. They are now an important part of the city bus market and this will continue to grow». Electrification, anyhow, according to Scania is not a silver bullet: «It depends both on the regions and on the applications».
On the other hand, recently the subsidiary Scania Mexico signed to the project ZEBRA (Zero Emission Bus Rapid-Deployment Accelerator), which is led by the International Council on Clean Transportation and the Climate Change Leadership Group ICCT and C-40.