Also hydrogen bus in Skoda's family: H'CITY 12 bus presented today at InnoTrans
Another bus premiere at InnoTrans: as previously announced, today Škoda Group has launched the new hydrogen-powered Škoda H'CITY 12 bus. The vehicle is based on the very same platform as the E'CITY e-bus and the trolleybus Skoda T'CITY, both launched this year. Škoda H'CITY 12 is a fully emission-free vehicle that is a suitable replacement […]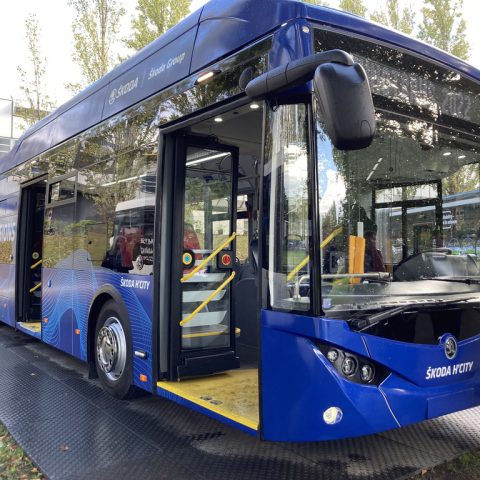 Another bus premiere at InnoTrans: as previously announced, today Škoda Group has launched the new hydrogen-powered Škoda H'CITY 12 bus. The vehicle is based on the very same platform as the E'CITY e-bus and the trolleybus Skoda T'CITY, both launched this year.
Škoda H'CITY 12 is a fully emission-free vehicle that is a suitable replacement for diesel buses, which are still very dominant in cities. With this new vehicle, we are following our development process, which already in 2009 introduced the first hydrogen bus model, Škoda TriHyBus, which has been in service for many years

Tanya Altmann, President Bus Mobility at Škoda Group
Skoda H'CITY 12 launched in Berlin
12,020 mm long, the fuel cell bus Skoda H'CITY 12 is part of Skoda's New Energy Vehicle solution and is a fitting addition to the portfolio of environmentally friendly buses suitable for urban operation. Seating capacity is up to 26 while the vehicle can welcome a maximum of 85 passengers.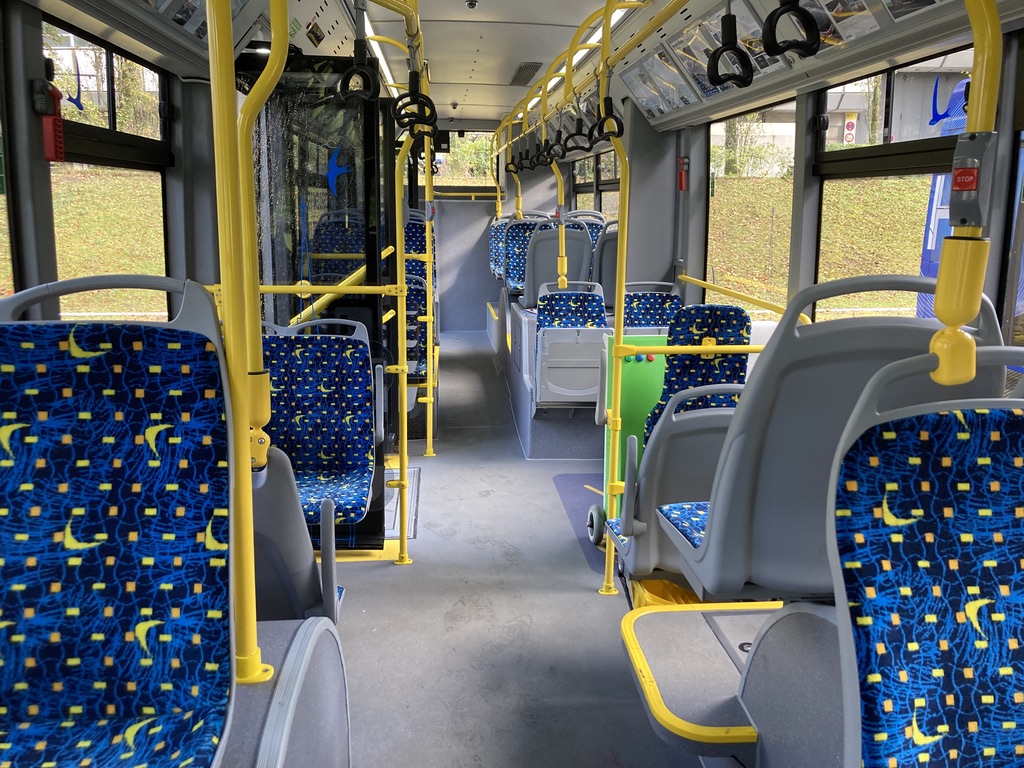 Škoda H'CITY 12 bus uses PEM fuel cells as its power source, in which hydrogen (stored in roof-mounted tanks with capacity 39 kg) and oxygen reactions take place, and batteries in which the energy produced is stored. This type of propulsion allows a driving range of up to 350 km on a single refuelling, Skoda says.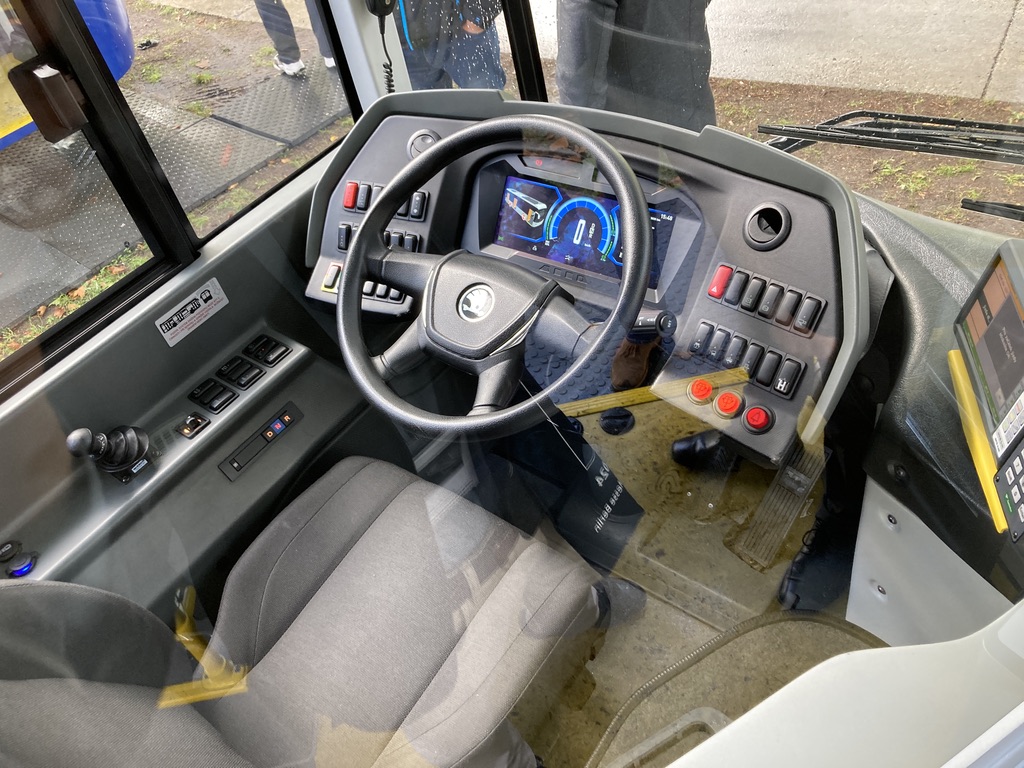 "The portfolio of buses from Škoda Group includes a wide range of propulsion types, enabling us to offer solutions to suit almost any requirement. Recent trends show that customers are demanding vehicles that are environmentally friendly and thus have the lowest possible impact on citizens' lives. That is why we are coming up with a new solution that offers cities an interesting solution," says Tanya Altmann, President Bus Mobility at Škoda Group. "Škoda H'CITY 12 is a fully emission-free vehicle that is a suitable replacement for diesel buses, which are still very dominant in cities. With this new vehicle, we are following our development process, which already in 2009 introduced the first hydrogen bus model, Škoda TriHyBus, which has been in service for many years. The new model has taken proven practices from the original vehicle, but also offers a number of innovations."