Solaris and Skoda Electric for Saint-Etienne. First deliveries ever for the Trollino in France
In late January 2020 the first five new trolleybuses by Solaris – Škoda Electric reached their destination city Saint-Etienne. A supply that marks the debut of the Trollino range in the French market. The local transport company will gradually acquire a total of 22 new modern trolleybus vehicles with complete electrical equipment from the Plzeň-based company. Škoda […]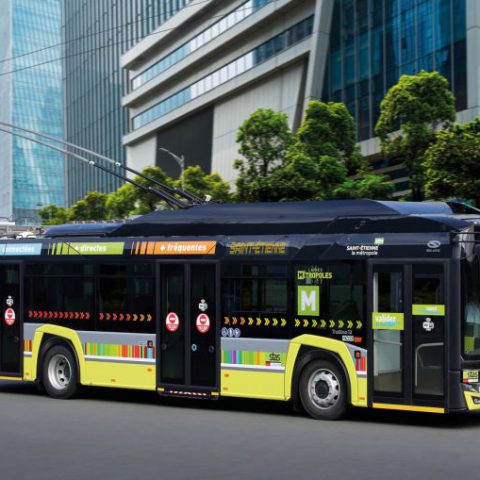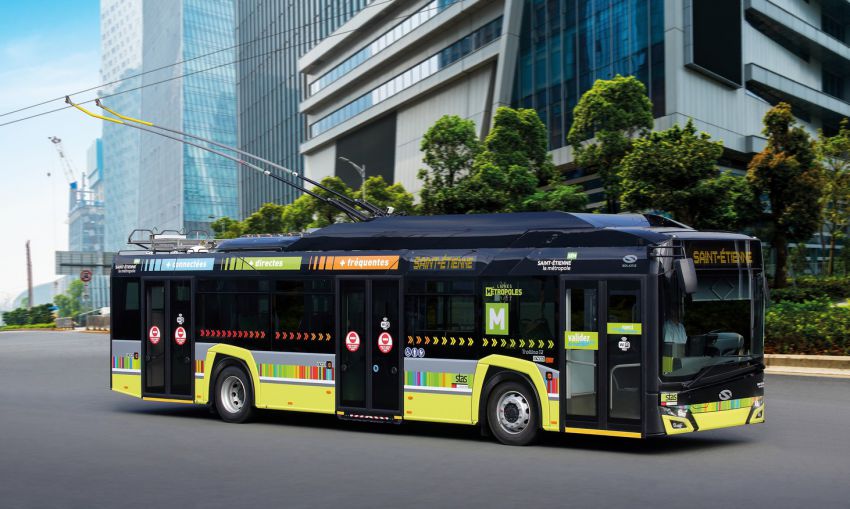 In late January 2020 the first five new trolleybuses by Solaris – Škoda Electric reached their destination city Saint-Etienne. A supply that marks the debut of the Trollino range in the French market.
The local transport company will gradually acquire a total of 22 new modern trolleybus vehicles with complete electrical equipment from the Plzeň-based company. Škoda also ensured final assembly and testing of vehicles in Plzeň, the company points out.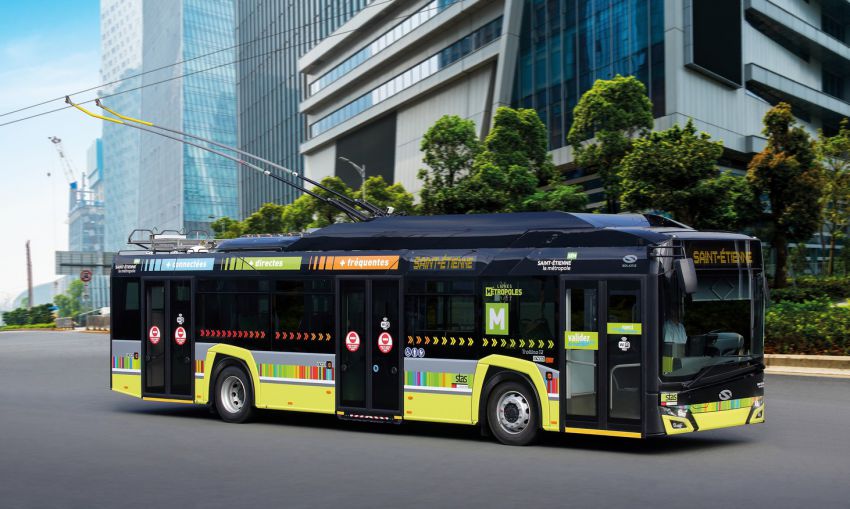 Solaris Trollino has never been in France before
In early 2019, Solaris won a tender for the supply of 22 trolleybuses 12 meter to Saint-Etienne in the years 2019-2022. The vehicles will be fitted with a Skoda drive system and 40 kWh battery. The value of the contract is over 17 million euros.
Solaris made its debut on the French market in 2003. From that moment on, it has delivered more than five hundred buses (conventional vehicles as well as hybrid, electric and natural gas-powered buses). The Saint-Etienne contract will inaugurate the presence of Trollino range on the French market.
The return of trolleybuses in France
The first part of the fleet arrived in France at the end of 2019. "Additional deliveries will be made between 2020 and 2022," says Project Manager Oldřich Husa from Škoda Electric. There are currently only four cities in France with trolleybus transport: Lyon, Nancy, Limoges (where three units of Iveco Crealis IMC are being delivered) and Saint-Étienne. More cities in France plan the return of these green vehicles in the coming years".
Last year, in July, Saint-Etienne Métropole voted for the In Motion Charging option for the STAS urban network. Saint-Etienne Métropole is one of the very rare cities in France still using trolleybuses in daily operations. A report, written with the Systra engeenering office and the STAS, concluded that the IMC would be the fastest a easyest way to fulfill the "Loi de Transition énergétique pour la croissance verte" for the Saint-Etienne urban network.
Solaris Trollino with Skoda driveline, 10 km on battery
"These are modern 12-meter trolleybuses in a new Solaris body. The vehicles will be fully air-conditioned, equipped with a camera system and an innovative interior lighting system. The vehicles are also equipped with batteries, thanks to which they can also be used in places without an overhead contact line. The batteries are recharged while driving on the trolley line," explains Škoda Electric Sales Manager Pavel Kuch, adding that trolleybuses will typically run on battery-powered sections of approximately 10 kilometers, and the vehicles can occasionally run for up to 20 kilometers in exceptional cases.
The delivery for St. Etienne is one of Škoda's many battery-powered trolleybus projects in Western European markets. "Škoda's success reflects high customer satisfaction with the quality and reliability of our deliveries," says  Pavel Kuch. Škoda is involved in contracts for Limoges, France; Cagliari, Italy; Castellon, Spain, and Szeged and Budapest in Hungary.