Van Hool electric coach is reality. The first unit of the CX45E shipped to the US
Van Hool electric coach is now… real. The first Van Hool CX45E has left the factory in Belgium and has been now shipped to the US. The bus was showcased at Busworld 2019 and it is addressed at the North American market. As a supplier of battery modules, Van Hool has chosen Proterra, a US based […]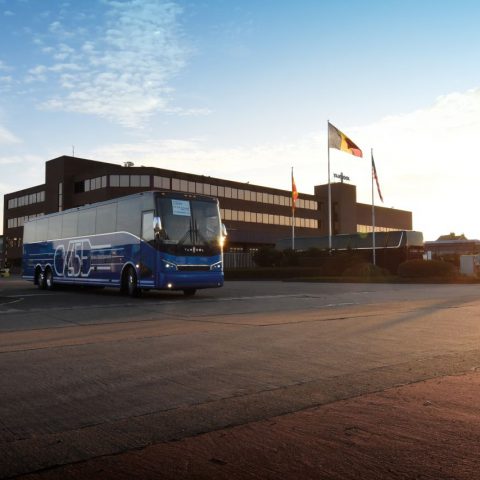 Van Hool electric coach is now… real. The first Van Hool CX45E has left the factory in Belgium and has been now shipped to the US. The bus was showcased at Busworld 2019 and it is addressed at the North American market. As a supplier of battery modules, Van Hool has chosen Proterra, a US based manufacturer of battery technology for heavy vehicles (as well as complete buses). 662 kiloWatthours travel with the bus.
The Van Hool CX45E is marketed by ABC Bus Companies, Van Hool's distributor in North America. An additional 10 vehicles will be shipped to the US in the first half of 2021. The all-electric CX45E will then be delivered to 2 customers in North America.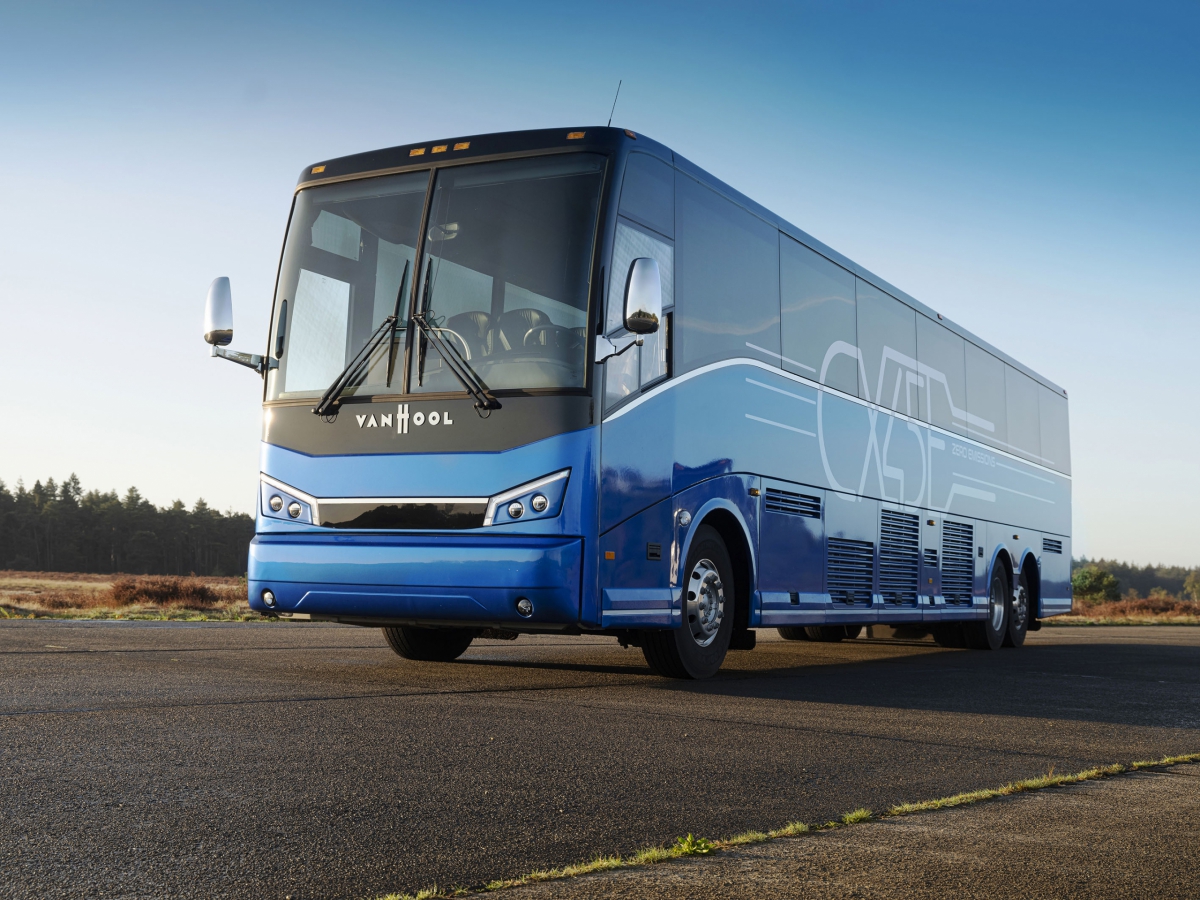 Van Hool electric coach, it's time
In summer 2019 Proterra launched the Proterra Powered project, a new initiative that see the Californian manufacturer ready to make its electric vehicle platform available for the needs of OEMs, thus opening the way to a new series of partnerships on the development of heavy duty commercial vehicles. The partnership with Van Hool is one of those. The Californian-based company has equipped Van Hool electric coach with as many as 660 kWh of battery modules. According to the producer, the Van Hool CX45E can cover a range of approximately 300 km.
Van Hool electric coach is 45-feet long (that mean 13.7m)
The electric coach from Van Hool goes in the US
The bus is based on an optimized chassis that has been engineered for balanced weight distribution. The drivetrain belongs to the Siemens ELFA II range and is made of a central Permanent Magnet motor.
To date, battery-electric coaches are mainly produced by Asian manufacturers. Yutong and BYD have in their portfolio vehicles for long-distance operations. Two vehicles are running on Flixbus network, although the BYD pilot in Germany was halted due to technical problems. Van Hool is now joining the group as the first Western producer offering such technology in the Class III sector. In the States, also MCI is developing electric coaches: two models will be presented soon.
Electric coaches, Van Hool: demand from North America
In an interview we had with Van Hool's CEO Filip Van Hool, he said: «We are offering such a coach in North America because in the region there is a demand. We received the request to develop it from the market. But this technology can perfectly be integrated in European coaches. When there will be a demand in Europe, we will be able to integrate this same technology package on our coaches. We are ready».