Yutong: 90,000 electric buses sold to date (and market leader in Macau)
While Chinese market is known for the huge competition (big figures, a huge 'cake' split between many manufacturers), in Macau Yutong Bus actually has no competitors: there are 2,700 buses and coaches in the region, 1,400 of them carry Yutong's logo. Since 2014, Yutong buses have made up 70% of all the newly purchased buses […]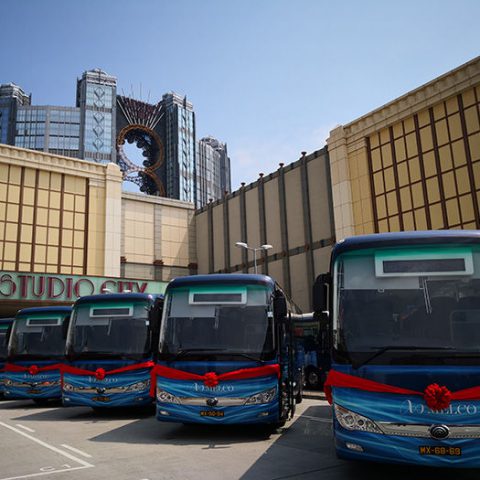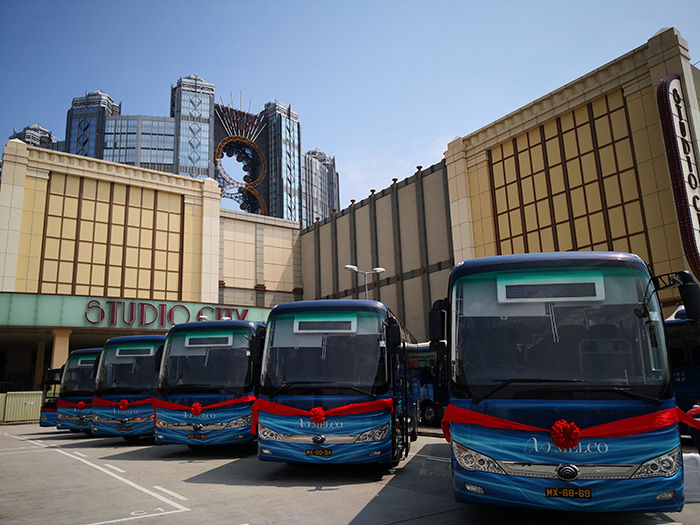 While Chinese market is known for the huge competition (big figures, a huge 'cake' split between many manufacturers), in Macau Yutong Bus actually has no competitors: there are 2,700 buses and coaches in the region, 1,400 of them carry Yutong's logo.
Since 2014, Yutong buses have made up 70% of all the newly purchased buses in Macau, the company reports. The milestone has been achieved by the delivery of 20 electric buses. Yutong prides itself to be the world leading bus and coach supplier.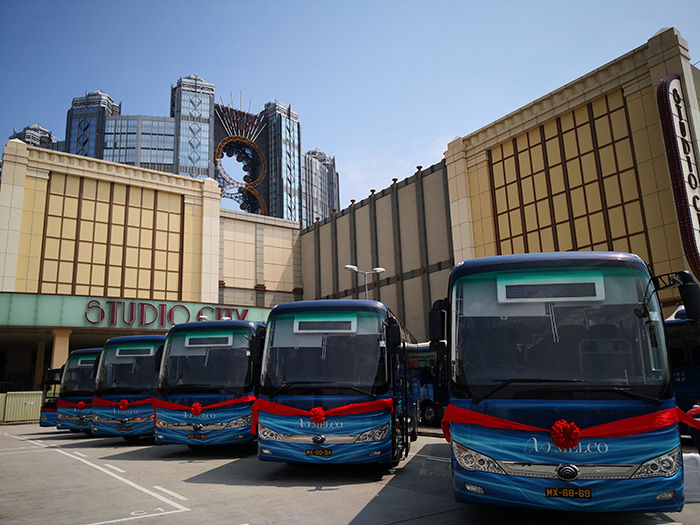 Yutong and those 90,000 electric bus units sold…
Yutong's supremacy is even clearer with regards to the electric bus market. The delivery of the 20 electric buses to Melco Resorts & Entertainment raises Yutong's share of the electric bus market in Macau to 78%, Yutong reports in a press release. So far, Yutong Bus has achieved a total sales volume of 90,000 new energy buses in France, UK, Bulgaria, Iceland, Chile, and China Macau among others (Yutong's annual sales volume, including every kind of bus and coach, exceeds 70,000 units).
The 20 electric buses delivered in Macau include eighteen 11m coaches and two 10m city buses used for picking up tourists in Macau. The 11m coach E11 (ZK6109BEVHA) is designed specifically for Macau; its IP68 protective level makes it impervious to water for 24 hours, even when submerged, makes it perfect for the rainy and stormy days that are typical in Macau. Melco conducted nearly the half-year trial operation on E11 from September 2017 to February 2018.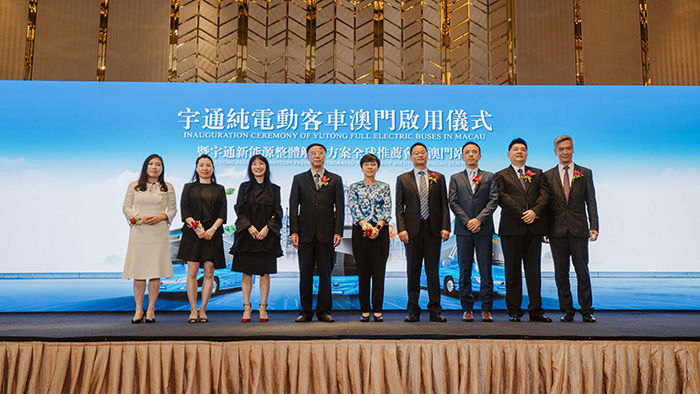 An electric bus designed for European market
The 10m city bus (ZK6105BEVG), Yutong reports, was originally designed for the European market. It comes with Yutong's "BusEYE Pro" driver assistance system. The system features four major functions, forward collision warning, pedestrian collision warning, headway measurement warning and lane departure warning.
The battery system for the two models will keep the vehicles running even if stuck in traffic for long periods of time, Yutong points out. "At Yutong, we design for different needs in different markets. Macau has very crowded roads and humid weather. So, we try to solve those problems and more when designing for the market. In addition, we have four service stations in Macau that can cover almost every Yutong electric bus in operation," said Jin Yong, General Manager of Asian Division of Yutong Bus.
Yutong, also fuel cell buses
Yutong also develops fuel cell buses. 25 units will be delivered for the Winter Olymplics in Zhangjiakou, that will take place in 2022. Yutong declares a range of 500 km and 10 – 15 min hydrogen refueling time. The China based manufacturer won in January 2018 the bid for 25 fuel cell buses 12 meter. The other winner of the procurement bid was Foton, which won an order of 49 units Foton AUV 10.5-meter. All the 74 fuel cell buses are scheduled to hit the roads in Zhangjiakou early this year.
Electric buses, a Chinese affair
A look on Chinese electric bus market. As reported by Bloomberg New Energy Finance, in the country sales of electric buses rose from 69 thousand units in 2015 to 132 thousand in 2016; 2017 marked a significant step backwards, following the reduction in subsidies: 90 thousand full electric buses and 16 thousand hybrid plug-in buses have been registered.
The plans for electrification of Chinese public transport are quite ambitious. To give some known examples, the city of Shenzhen by the end of 2017 had committed to reach 100 per 100 of electric buses in operation (16,500 buses), Beijing aims at the goal of 10,000 by 2020, starting from 1,320 last year. An impressing figure: in 2016 China was able to register 340 electric city buses every single day.