Yutong in Europe: «We bet on Nordic countries, and will participate in as many tenders as possible»
A direct presence in European markets (with a focus on the Nordics), waiting for a demand that is set to grow rapidly. Although the pandemic has impacted on bus tenders bringing many of them to be postponed, Yutong is getting ready for future challenges. Franco Miniero, Yutong Managing Director for Europe and North America, highlights […]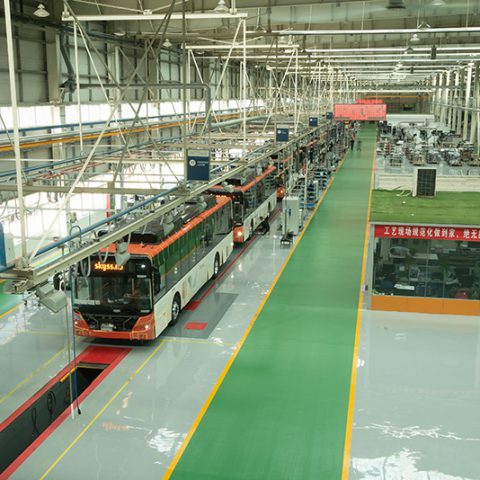 A direct presence in European markets (with a focus on the Nordics), waiting for a demand that is set to grow rapidly. Although the pandemic has impacted on bus tenders bringing many of them to be postponed, Yutong is getting ready for future challenges.
Franco Miniero, Yutong Managing Director for Europe and North America, highlights the strategy of its group with regards to the Old Continent e-bus market.
Franco Miniero, the impact of Covid on electric bus market
Franco Miniero, Yutong Managing Director for Europe and North America, based on the data at you disposal, what has been the impact of the Covid pandemic on the European electric bus market?
«We are witnessing a shift of the demand from the second half of 2020 to the first half of 2021, and in some cases to the second half of 2021. However, the demand is strong. We have the perception that 2021 will be a very important year for e-mobility, especially in Northern Europe». 
Yutong is present in some European countries (such as the Baltic countries and the UK) through local dealers and partners, in others directly. Can you tell us about the current situation and the group short-term projects?
«The group's focus is to be present more directly than possible in the markets. In France we are present directly with Yutong France, for example. As well as in the Scandinavian countries. For electric vehicles it is absolutely crucial to build a close relationship between manufacturer and buyer».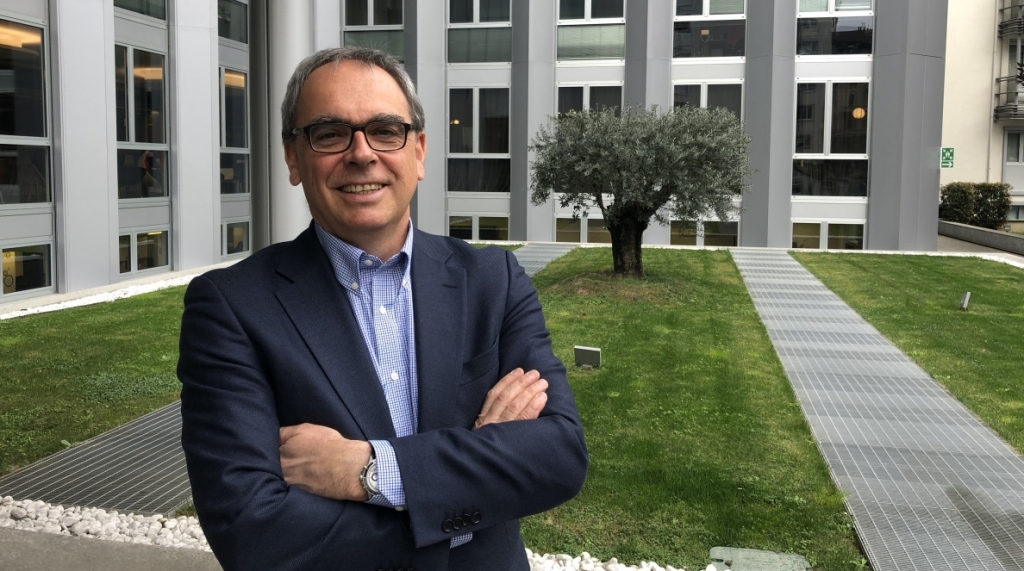 This year his group was a major commercial success in Norway, with 102 vehicles currently in delivery. Which are the European markets where you see the greatest opportunities for business expansion? 
«We have a strong focus on northern Europe: Norway, Finland, Denmark, Sweden. Then in UK, France and Italy we expect to see very high demand in the coming years. We are also already present in Bulgaria, and we will look at the possibilities in Spain». 
You did not mention a country like Germany…
«At the moment we have not yet developed a direct activity in Germany. Our development plan includes a country-by-country rollout. We are evaluating the opportunities».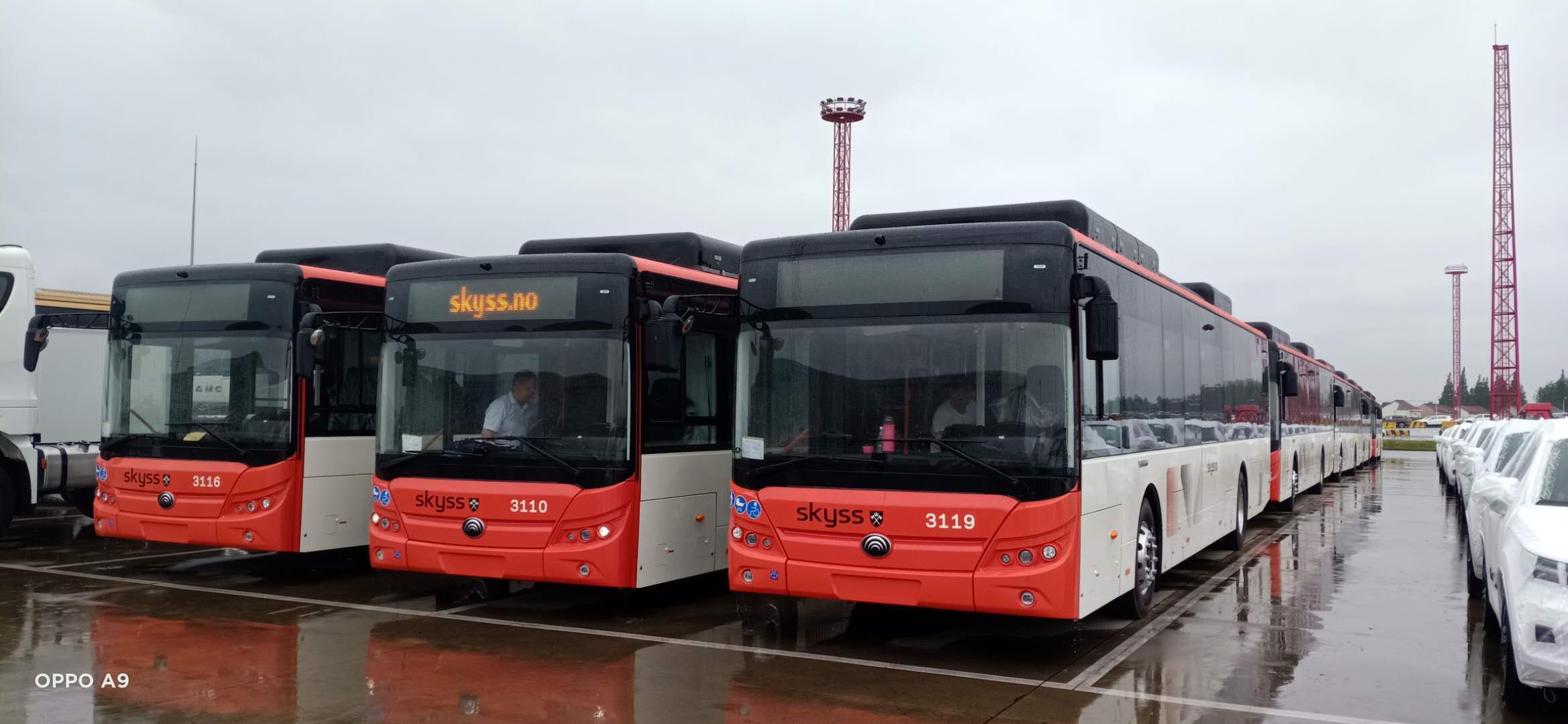 A certain need for project financing…
This summer Yutong opened its first European spare parts plant in France. Which are the consequences of this opening on component availability and vehicle repair time?
«Our strategy is to be present close to the customer with customised solutions. This new facility aims to guarantee the presence of spare parts that must be satisfied between 48 and 72 hours. Everything that needs to be solved in 24 hours can be managed by us through local warehouses at the customers' premises, which allow us to be timely». 
Are you equipped for full service? How?
«We have the possibility to develop full service projects directly with the customer, identifying assistance points close to the customer, with whom we work in collaboration». 
Recently we are witnessing important public funding schemes on alternative drive buses. Are they sufficient to trigger important energy transition projects in public transport?
«Here we should open up a discussion on the ways public transport is managed. In northern Europe the activity is carried out by large private operators providing a service solution. The public transport authorities (PTAs) delegate these large groups, with certain guidelines linked to the adoption of specific technologies. This means that the business plan of the operators can be better defined, and the cost difference between diesel and electric buses can be managed in the medium or long term. In southern Europe, where service tenders are planned for the purchase of vehicles, either the financing provides for a specific allocation for electric mobility, or the municipality would have to afford an almost double expense. Other financial solutions must be found to support state funding».
Project financing has already been widely tested in South America. Do you see it as a viable option in Europe in the short term?
«When we talk about electric vehicles, we enter a different business paradigm. We are used to consider vehicle technology as something subject to 'expiration' after a certain period of time, both financially and technologically. When we are in the field of electric mobility we are dealing with vehicles that no longer have any evolution possible from the point of view of emissions. It is a technology that can reach over 15 years without problems. Consequently, we also have to plan other measures from the financial side. On the subject of financing, I would like to underline one aspect, linked to the Italian case».
Please…
«We are surprised that in the funding criteria of the Italian Strategic Plan for Sustainable Mobility they forgot to include battery-electric Class II vehicles. There is a 80% co-financing for battery-powered urban vehicles, while on the Class II chapter the co-financed drivelines are CNG, LNG, hydrogen and hybrid. Battery-powered technology for intercity vehicles is not mentioned. Yet the product exists, and I have pointed it out: it was registered in Padua by Busitalia Veneto…».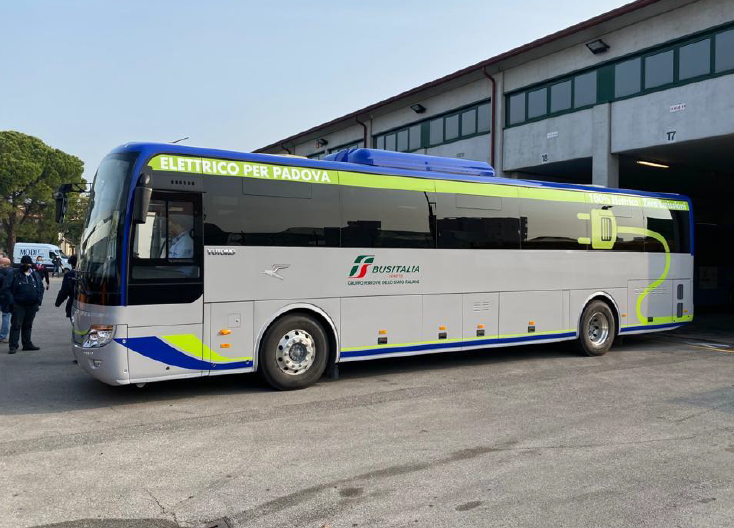 Yutong in Europe, payload in the spotlight
It has to be said that in Italy today the share of electric buses is very marginal. And looking at the suburban areas, isn't there a still immature situation from the point of view of infrastructure?
«If we are talking about long distance, this is indeed the case. As far as, let's suppose, a Class II or III on regional services is concerned, a 300-kilometres journey on an electric bus is feasible today: the vehicle can easily arrive, recharge the battery and start again. Not to mention that technology is advancing…».
Technology is advancing and prices are set to fall even further, we hear from consulting companies. Is that right?
«The cost of batteries will decrease and new technologies will come. It is certain that the increase in demand for electric vehicles, including passenger cars and goods transportation vehicles, will lead to scale economies and cost reductions that will benefit all electric mobility. Of course, as far as intercity and electric coaches are concerned, the gap due to the payload severely penalises their competitiveness…».
May you be more specific?
«We cannot assume that technological innovation can be managed with previous rules. Today, alternative drive vehicles are equipped with heavier components. If we want these vehicles to be economically competitive to diesel ones, something must be done. In Italy, for example, we have a maximum GWV of 18 tons on Class II and Class III and 19 tons on city buses. There are countries that have already changed this for vehicles with alternative drives, also following European directives dated 2015. If Italy did like France, which allows one ton more GVW for electric and gas vehicles (if equipped with ESC), we could set the ground for the wider spread of alternative traction vehicles, which today are penalized in terms of capacity».
Yutong U12: Coming soon!
Let's talk about the product. Recently a Yutong U12, unveiled at the end of 2019 at Busworld, experienced a test period in Estonia. Is the vehicle going to be offered alongside the E12 or is it going to replace it?
«The Yutong U12 is marketed in parallel with the E12. The U12 has a bodywork designed for the electric vehicle. It offers a number of advantages in terms of load capacity, interior layout and comfort. It is positioned as a premium vehicle for those cities that have specific needs and enriches our offer allowing us to have a complete range».
When should we expect the articulated vehicle?
«It will arrive between mid and late 2021 and will be based on the U12».
Did your group set any target in Europe, in terms of volume and strategy, for the short and medium term?
«Rather than setting a volume target, our goal is to participate in as many tenders as possible. We want to be more and more present on the market, intercepting a demand that will certainly come in the next few years».