Akasol chosen by Van Hool as battery supplier for new city e-bus model
New battery supply agreement for Akasol in the bus world. The German company announces a new deal signed with a «major bus and commercial vehicle manufacturer from Belgium» with a total volume in the mid-double-digit million euro range. Although not directly mentioned, the manufacturer should be Van Hool as Akasol's press note mentions a workforce […]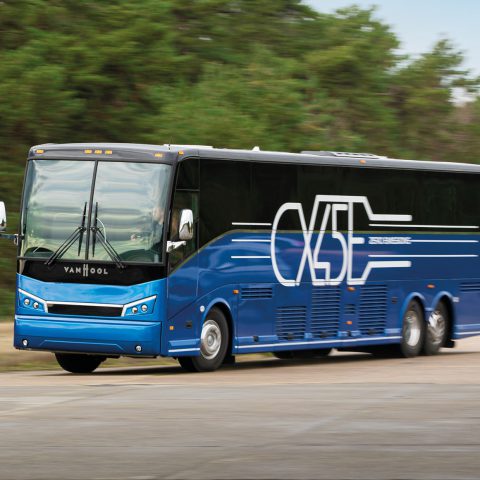 New battery supply agreement for Akasol in the bus world. The German company announces a new deal signed with a «major bus and commercial vehicle manufacturer from Belgium» with a total volume in the mid-double-digit million euro range. Although not directly mentioned, the manufacturer should be Van Hool as Akasol's press note mentions a workforce of «around 4,000 employees and production sites in Belgium and Eastern Europe» (Van Hool has facilities in Macedonia) and says the customer has a focus on North America, where it has delivered a first batch of electric coaches.
Akasol will supply the second and third generation of its high-energy battery systems for the customer's new all-electric city bus starting in 2021 until 2026 and thus expand its customer portfolio.
The German supplier is now part of BorgWarner group. Akasol has been so far providing battery modules for Volvo Buses (although the cooperation with the Swedish manufacturer has not been explicitly mentioned) and Mercedes. In late 2020 also a deal with a «the largest Turkish commercial vehicle manufacturer» was made public.
Back in late 2019, in an interview with Sustainable Bus, Akasol CEO Sven Schulz said that «By 2025, we expect that 80 per cent of all newly registered city buses in Europe will be electrified».
Akasol to supply batteries for Van Hool e-buses
Akasol will supply the second generation of AKASystem 15 OEM 50 PRC high-performance battery systems for the new electric bus to start with. Series manufacturing of the systems is expected to commence in the fourth quarter of 2021 at AKASOL's production facility in Langen, southern Hesse. The Belgian customer plans to equip its electric city buses with the new ultra-high energy battery systems from the Darmstadt-based manufacturer by 2022 at the latest.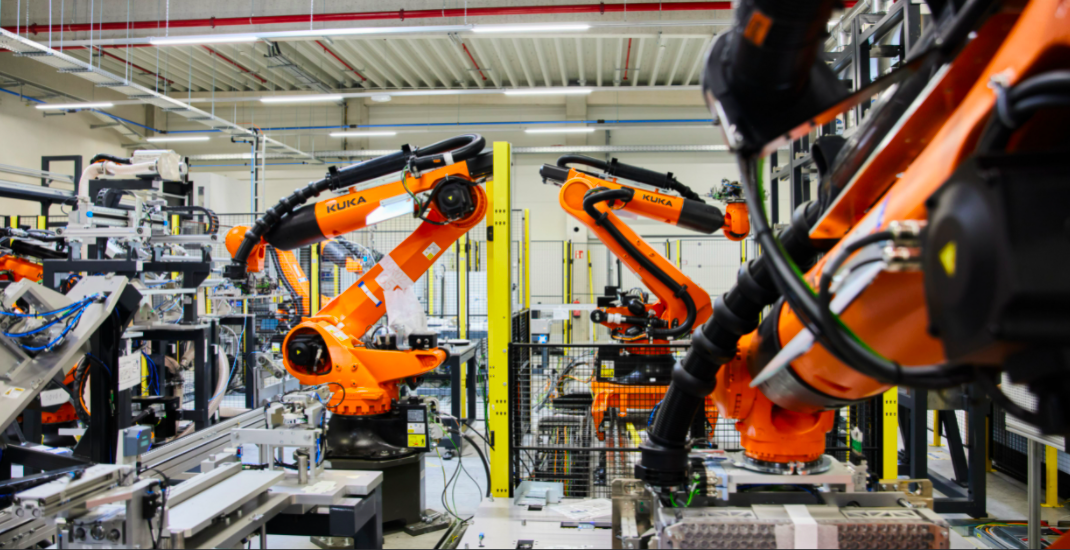 With the commissioning of Gigafactory 1 at the new site in Darmstadt, the company will have 2.5 GWh of capacity available this year, which can be expanded to up to 5 GWh depending on customer requirements.
"We are proud that one of the largest European bus manufacturers has now also chosen Akasol as a strategic partner for the consistent electrification of its portfolio," explained Akasol CEO Sven Schulz.
Akasol press communication says: «With around 4,000 employees and production sites in Belgium and Eastern Europe, Akasol's new customer is one of Europe's largest commercial vehicle manufacturers, specializes primarily in coaches, city buses and trolleybuses and manufactures its vehicles mainly for the European and North American markets. Following the successful market launch of an all-electric coach in the United States, the Belgian company now intends to consistently drive its electrification strategy forward with the Darmstadt-based battery system manufacturer and gain greater market share in the electric bus market». All the information provided by Akasol lead to Van Hool.
Also fuel cell buses to be equipped with Akasol's batteries
"We are pleased that with the new framework agreement, another globally active customer is now relying on our innovative and high-quality products for the electrification of local transport and that we have been able to prevail against international competitors with our technology," summarizes Sven Schulz.
The new framework agreement with the Belgian customer is a success for Akasol in two respects, Sven Schulz emphasizes: "The electrification of local transport is an important building block on the way to emission-free mobility, and we have established ourselves excellently in the market as a strategically important supplier of what is probably the most important e-mobility component for buses."
The new customer also wants to equip its fuel cell buses with Akasol's batteries in the future, Schulz added. In addition, further cross-selling potential could arise in the long term if the Belgian manufacturer also electrifies other segments of its portfolio – such as trailers or tank containers.