BMZ cooperates with CALB on lithium-ion batteries for EVs
BMZ Group and CALB announced a cooperation in order to manufacture lithium-ion based batteries for several electric vehicles, including electric trucks, buses, light commercial vehicles, agricultural machines, as well as electric construction equipment. The aforementioned cooperation aims at producing batteries for the EMEA, Americas and APAC (Asia Pacific) market. Polish battery supplier BMZ announced in […]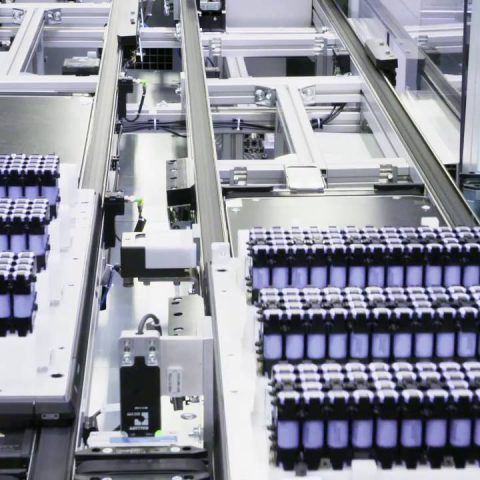 BMZ Group and CALB announced a cooperation in order to manufacture lithium-ion based batteries for several electric vehicles, including electric trucks, buses, light commercial vehicles, agricultural machines, as well as electric construction equipment. The aforementioned cooperation aims at producing batteries for the EMEA, Americas and APAC (Asia Pacific) market.
Polish battery supplier BMZ announced in April 2021 its new generation of EV battery (REESS) dedicated for commercial applications. Named Magnus+, is presented as a scalable solution that can reach nearly 700 kWh. BMZ is also the provider of the Solaris High Energy+ batteries, realized for Solaris.
BMZ – CALB: a cooperation on lithium-ion batteries
According to what's been communicated by BMZ, both parties will jointly explore global market using their own advantageous resources, providing products relying on CALB NMC battery cells, the next generation technology One-Stop Batteries, and Solid-State Batteries from 2025 onwards.
With its R&D and manufacturing know-how, CALB becomes a strategic partner for BMZ to maintain its role as a leader in commercial vehicle market and beyond.
The BMZ Group has manufacturing facilities in China, Poland, and the US, as well as offices in Japan, UK and France with 3,000 employees on more than 200,000 square meters of production space. A 150-people development team works on the lithium-ion battery technology from prototype construction to the planning and implementation of efficient series production. The group realizes more than 250 projects every year, from the idea to the product, including intelligent charging technology and a communication interface.