One-thousandth e-bus in London enters service (Voith playing a major role)
Transport for London (TfL) recently celebrated the launch of its 1,000th zero-emission bus – a StreetDeck Electroliner that entered service with Metroline at its Edgware garage, manufactured by Wrightbus and equipped with the Voith Electrical Drive System (VEDS). TfL plans to have its entire bus fleet operating with zero emissions by 2034. The bus operator […]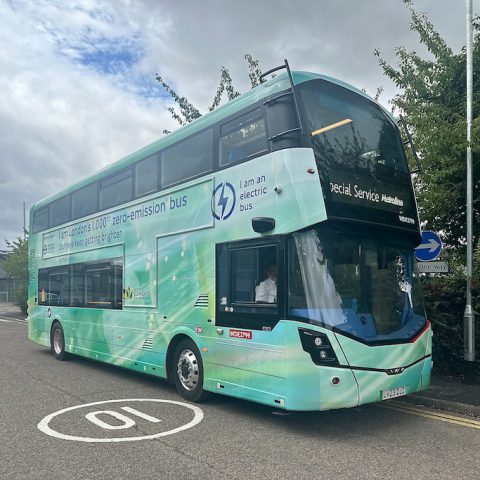 Transport for London (TfL) recently celebrated the launch of its 1,000th zero-emission bus – a StreetDeck Electroliner that entered service with Metroline at its Edgware garage, manufactured by Wrightbus and equipped with the Voith Electrical Drive System (VEDS). TfL plans to have its entire bus fleet operating with zero emissions by 2034.
The bus operator has already converted 54 of its bus services completely, while another 14 have been partially converted to zero-emission buses, Voith sums up. Both Wrightbus and Alexander Dennis (the latter for its in-house developed e-bus range) have so far opted for VEDS. Otokar is the third major manufacturer that has chosen the same driveline so far.
Voith VEDS for e-buses in London
The German supplier stresses that at the beginning of September, around 175 buses from various operators in the TfL network were equipped with the VEDS, and firm plans are already in place to add it to other vehicles. In the UK, e-buses with VEDS are also operating in many other cities and regions, including Belfast, Leicester and Liverpool, and in the Midlands around Birmingham.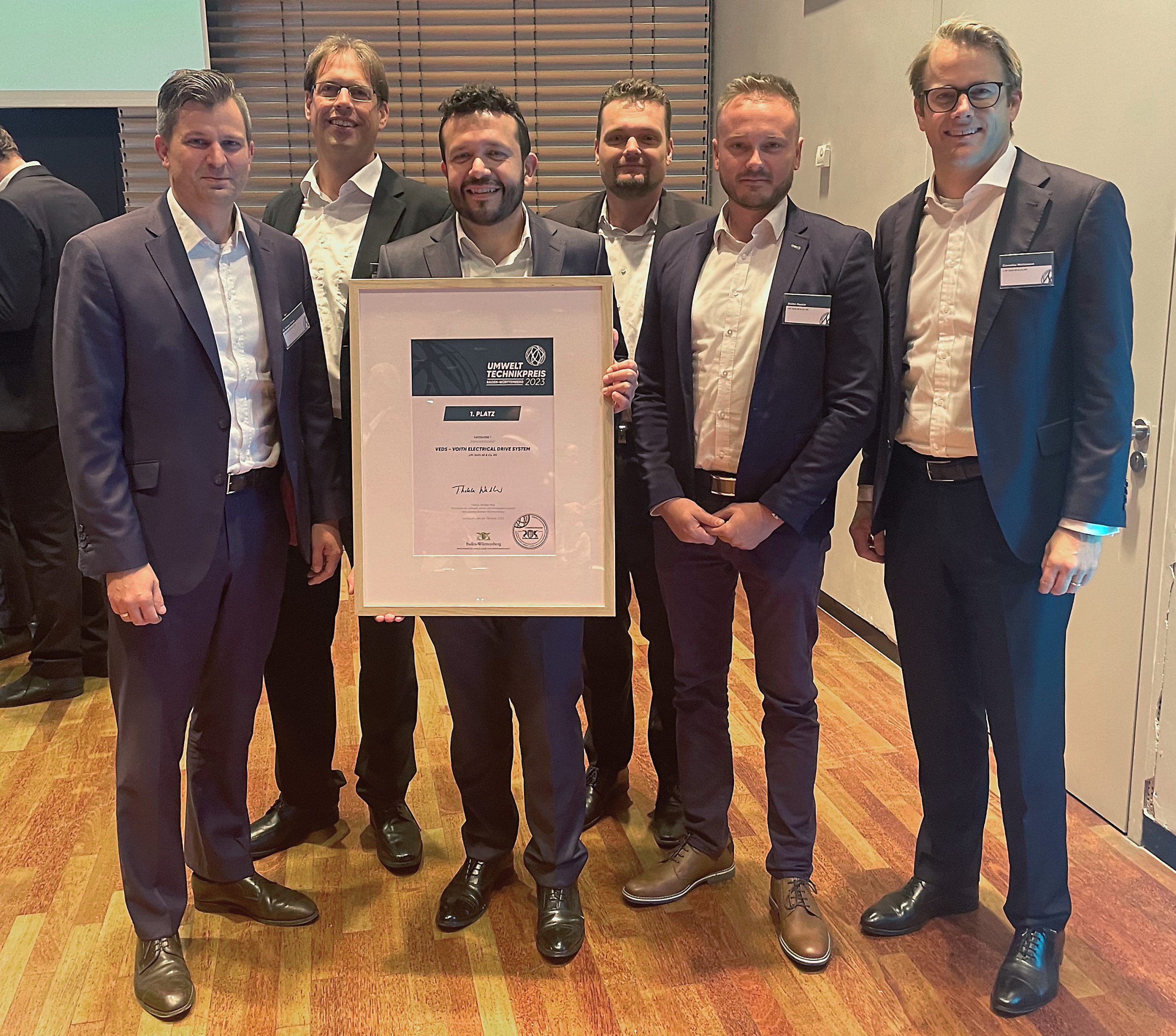 In the VEDS, Voith explains, «the main motor and inverter form a specially coordinated package that ensures high power availability and maximum range even in the case of challenging driving patterns. The system is based on a powerful water-cooled permanent magnet motor with a high-efficiency inverter. There is no need for a separate transmission, which has a positive effect on energy consumption, range and noise emissions. At the same time, this principle allows for a compact design. This not only makes for easier installation in the Wrightbus double decks, but when used in continuous barrier-free low-floor buses it also makes the VEDS the perfect drive system for the transition to sustainable mobility. The modular system is available in various power classes and is therefore suitable for all vehicle categories. With a maximum power of 340 kW it is one of the most powerful traction systems for buses on the market».
"We are proud that this milestone in decarbonized bus transport in London is fitted with Voith technology," says John Domigan, Sales & Marketing Manager at Voith. Ian Foster, Engineering Director from Metroline in London, adds: "Metroline has had a long-standing relationship with Voith over many years, and we are extremely pleased that the VEDS is being used in recent vehicle purchases. The benefit of an overarching drive package improves reliability and effective diagnostics."