Investment company SKion gets a 20% stake in BMZ
Strategic investment company SKion has acquired a 20% stake in battery supplier BMZ Group. "BMZ is pleased to win SKion as an investor and thus to further expand its positioning in the field of important future topics around the braking of climate change via energy and transport transition", the Polish company says. BMZ announced in […]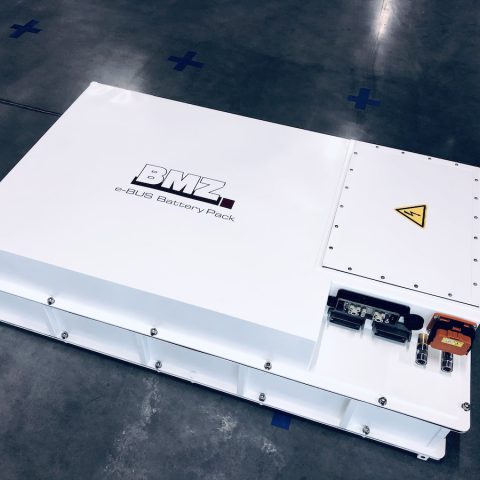 Strategic investment company SKion has acquired a 20% stake in battery supplier BMZ Group.
"BMZ is pleased to win SKion as an investor and thus to further expand its positioning in the field of important future topics around the braking of climate change via energy and transport transition", the Polish company says.
BMZ announced in April 2021 its new generation of EV battery (REESS) dedicated for commercial applications. Named Magnus+, is presented as a scalable solution that can reach nearly 700 kWh. BMZ is also the provider of the Solaris High Energy+ batteries, realized for Solaris.
SKion acquires 20% stake in BMZ
SKion is the investment company of entrepreneur Susanne Klatten. It "invests in companies with sustainably successful business models. In addition to economic success, the sustainable orientation and social responsibility of the companies play an important role. Susanne Klatten's goal is to have a positive impact on the economy, society and the environment", the partners say in a press note announcing the operation.
SKion – BMZ
CEO & Founder of BMZ Group Sven Bauer comments: "We as BMZ Group emerged in 1994 from my firm belief in the potential of lithium-ion battery technology. Over the course of our company's history, we have entered into several successful strategic partnerships. We are very pleased to bring on board SKion, a strategic investor who is looking in the same direction with us. Both companies are interested in shaping corporate futures and pursuing important social goals, such as putting the brakes on climate change, with the help of innovative products and technologies. For us, the value trio of sustainability, continuity and integrity is at the heart of such strategic partnerships."
"BMZ is not only a fast-growing, profitable technology company, it is also an excellent fit for SKion in terms of its socially relevant focus," says Prof. Frank Richter, CEO of SKion alongside Susanne Klatten. "We are delighted that BMZ founder Sven Bauer has chosen us as a strategic partner. It shows his confidence in our business model: return-oriented, value-based, geared for the long term.