BYD ebuses in Portugal for the very first time. Eight units in Coimbra
BYD electric buses 'land' in Portugal, for the very first time. Following the order signed in March 2018, eight units of the 12-metre electric bus for the public transport service in Coimbra, a 150 000-passenger city in the centre of the country, were delivered. They'll be deployed by Coimbra Municipal Transportation Service (SMTUC). BYD buses: […]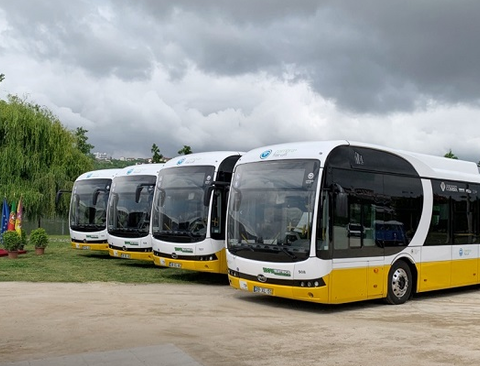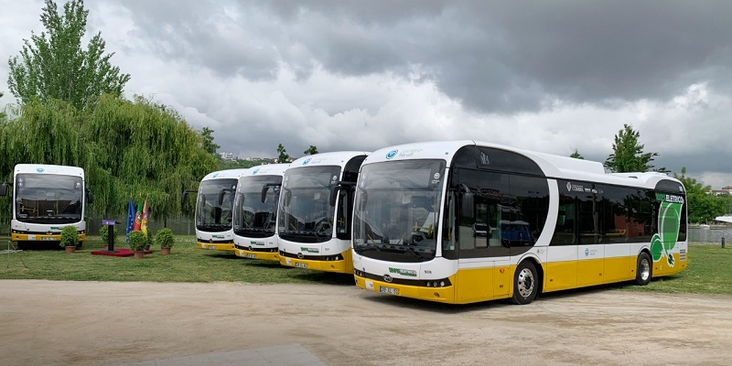 BYD electric buses 'land' in Portugal, for the very first time. Following the order signed in March 2018, eight units of the 12-metre electric bus for the public transport service in Coimbra, a 150 000-passenger city in the centre of the country, were delivered. They'll be deployed by Coimbra Municipal Transportation Service (SMTUC).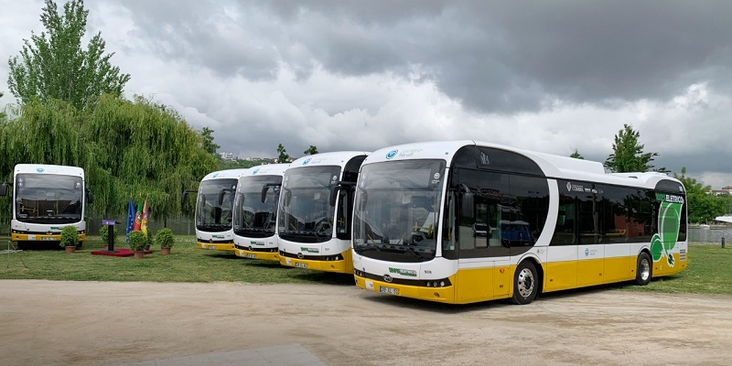 BYD buses: Messina, Piedmont and more
Recently the Chinese company has delivered 16 zero emission short buses to ATM Messina, in South Italy. A city where, now, 15 per cent of the bus fleet is battery powered. BYD is also gaining ground in North Europe: public transport operator Nobina has become BYD's largest bus customer in the region, after having signed a last order for 20 zero emission buses for Sweden in May. According to the figures released by BYD, a total of 138 vehicles will be deployed by Nobina in the Nordic countries of Europe. On the other side of the world, Santiago de Chile has ordered further 183 BYD ebuses, that will join the 100 already in operation thanks to the partnership with energy provider Enel X.
BYD, the production in Hungary
In May we had the opportunity to visit the Hungarian plant in Komàron where the electric buses for the European market are assembled (at the moment only the 12 meter, in the future also the other 'sizes'). The plant, thanks to an investment of 20 million euros, opened its doors on April 4, 2017. A major investment that produced "the first BYD electric bus factory in Europe". In the Hungarian plant, which covers an area of 60 thousand square meters, 300 people work for an annual production potential of 400 buses (in two shifts work).
In Komárom, chassis for the UK market and airport buses are also being built for the time being. In 2018 BYD also started production in France.
Isbrand Ho: keep an eye on Portugal
Isbrand Ho, Managing Director at BYD Europe, said, "We are delighted to have planted a BYD flag in Portugal's bus market – it's a very important country for the future of electric mobility with a number of Portuguese cities expressing progressive views on clean, 100% emissions-free transport. Local Authorities across Portugal will be keeping a close eye on Coimbra and the many benefits – social and financial – which it can expect over the coming months and years."