Santiago de Chile makes another electric step. 183 BYD ebuses ordered
A new supply is going to bring to 411 the zero emission buses in Santiago de Chile. A few days ago the Chilean Minister of Transportation and Telecommunications, Gloria Hutt, announced a new order for 183 BYD electric buses for the Chilean capital city. They are expected to arrive already in August this year, according […]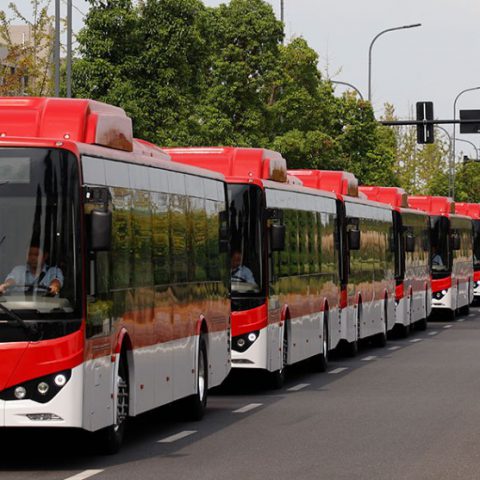 A new supply is going to bring to 411 the zero emission buses in Santiago de Chile. A few days ago the Chilean Minister of Transportation and Telecommunications, Gloria Hutt, announced a new order for 183 BYD electric buses for the Chilean capital city. They are expected to arrive already in August this year, according to a statement by BYD.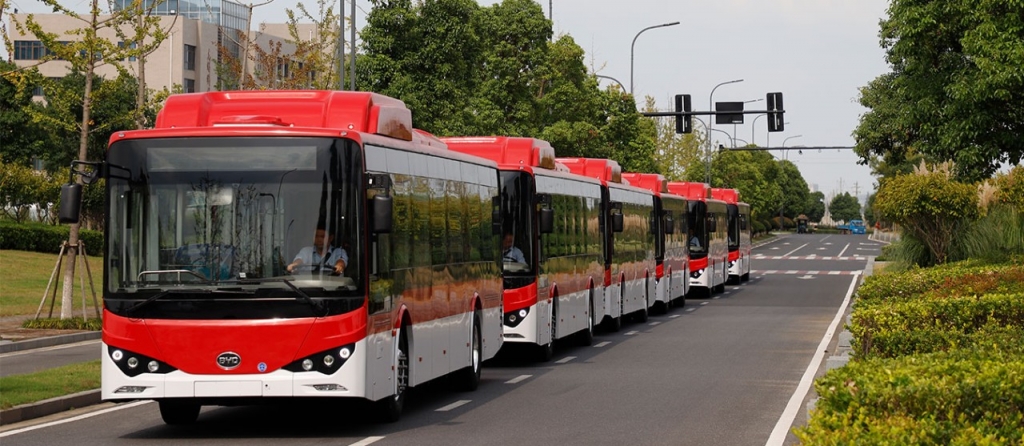 203 zero emission buses already in operation
The 183 new buses will be integrated during the last quarter of the year into the existing Metbus fleet to operate the popular Avenida Grecia route, becoming the first route operated by only electric buses in Latin America. Metbus is also one of the largest pure electric bus fleet operators in the Americas.

With this new batch of BYD buses, there will be a total fleet of 411 electric buses operating in the capital, making Santiago the city with the largest pure electric bus fleet outside of China. The 183 newly ordered BYD buses will in fact join the 203 zero emission buses already in operation (half BYD, as a result of a partnership with Enel X; half Yutong). Further 25 vehicles will be added by the end of the year.
BYD electric buses can accomodate up to 38 passengers each. The range, according to the manufacturer, is 250 km. No information were released about battery capacity. All these electric buses will have air conditioning, as well as Wi-Fi and USB ports.
Chile turns electric. And South America follows
"We started this year with 203 electric buses that received great feedback from users, who rated them with 6.3 (out of 7.0)", said Gloria Hutt, explaining that the city will end this year with more than double that number. Programs similar to Santiago will be extended to other Chilean regions, starting with the city of Concepción.
And other South American countries such as Ecuador and Colombia are following. BYD delivered 20 electric buses in Ecuador. The buses started operation in Guayaquil, the country's second biggest city. Also, Bogotà issued a tender for as many as 600 electric buses and, still in Colombia, Medellin ordered 64 zero emission buses by BYD.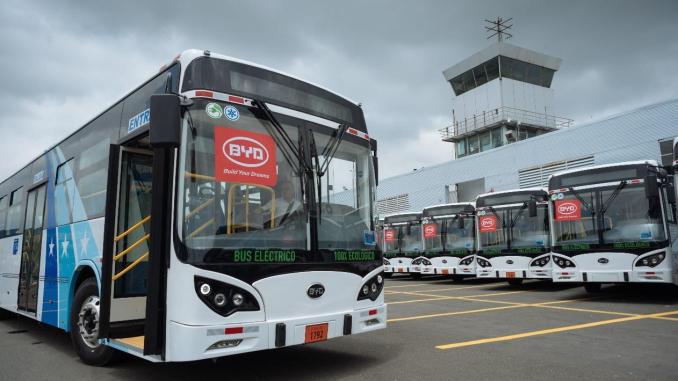 Chile key hub of electromobility
"As the market for emissions-free public transport picks up pace in South America, Chile is rapidly emerging as a key hub in this movement," said Tamara Berríos, Country Manager of BYD Chile, "BYD is delighted to provide Chile with its cutting-edge green transit solutions, and remains committed to supporting the country's ambitious plans for a cleaner, greener future, powering forward Chile's public transport electrification revolution."
"We hope that during the next year, through the bidding process, electromobility will continue to be strengthened in the capital and in other regions," said the Director of Metropolitan Public Transportation, Fernando Saka. "This not only contributes to environmental conservation but also to people's quality of life. In this way, we will also comply with the commitments we have made with the Paris Agreement and de-carbonization."