First order for BYD new intercity pure electric bus. Vy Buss buys 55 ebuses
Another sale success in North Europe for BYD, the new intercity pure electric bus gets its first order. The Chinese company has just received one of its largest single orders from a European public transport authority: a total of 55 pure electric eBus units will be supplied next year to for Norway's government-owned national rail and […]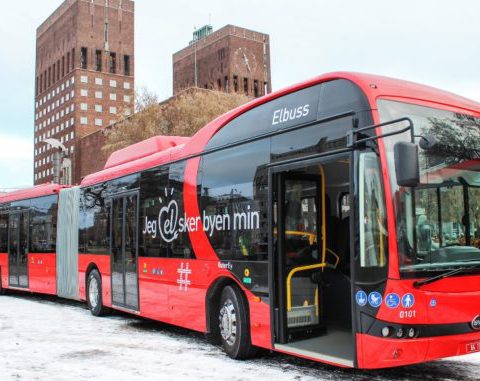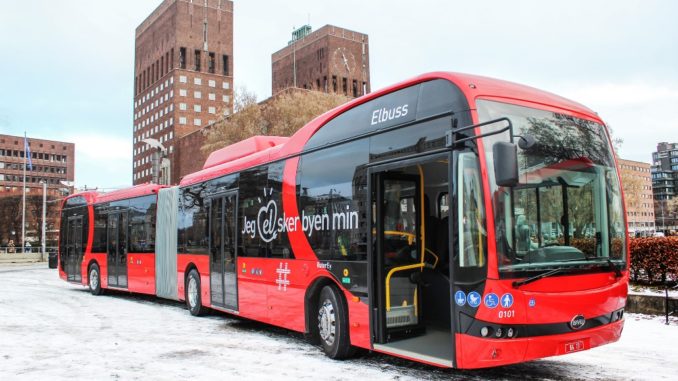 Another sale success in North Europe for BYD, the new intercity pure electric bus gets its first order. The Chinese company has just received one of its largest single orders from a European public transport authority: a total of 55 pure electric eBus units will be supplied next year to for Norway's government-owned national rail and bus transport provider, Vy Buss.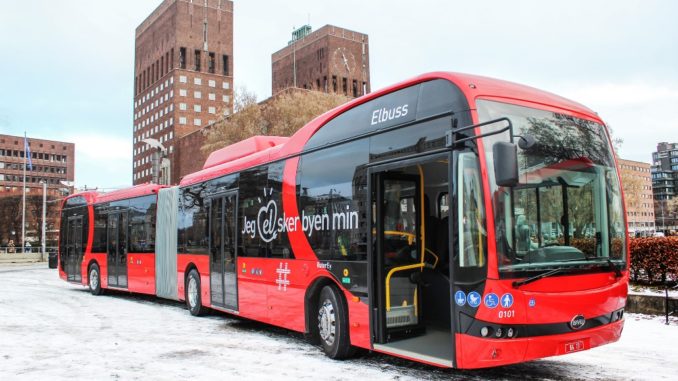 BYD new pure electric intercity bus
Vy Buss, which operates in Norway and Sweden, also becomes the first customer worldwide to order BYD new 'Class II' 13 metre eBus. The Class II eBus which is equipped with new upgraded battery (whose capacity is not specified) technology provides extended range and 'city-to-city' capability. The new Class II 13 metre eBus has 45 seats with high passenger capacity. The new model will benefit from BYD's new and highly efficient air conditioning system, provided by Valeo, to further reduce CO2 emissions.
The buses to operate in Oslo
28 Class II buses are included in the order, together with 20 12 meter eBus and seven articulated pure electric buses. All vehicles will be delivered in the second quarter of 2020 and will go into service on routes in the municipalities of Oslo, Hamar and Haugesund.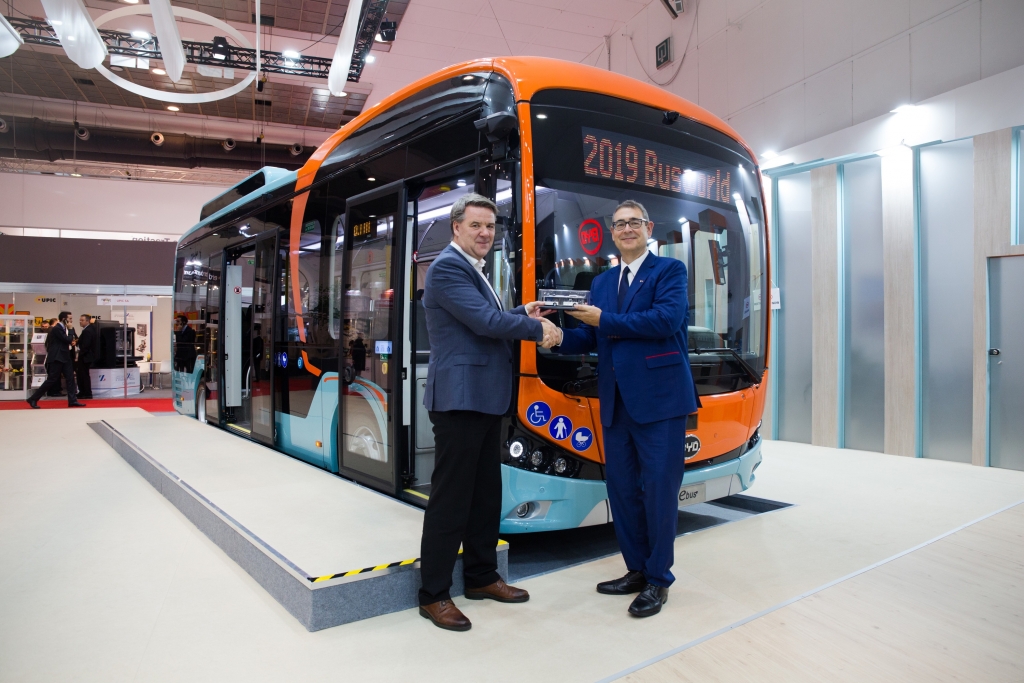 Electric buses on the rise in North Europe
The news also bolsters BYD's leading position in the Nordic region: in particular, Nobina has emerged as the main BYD customer in that region, as a total of 138 pure electric buses will be deployed by the public transport company, according to the deals signed so far.
In North Europe, pure electric bus deployment is on the rise. The vehicles in operation have grown from 56 to 467 in one year, according to the figures provided by Joachim Danchell, who cover the position of Special Advisor with regards to environmental issues in Movia, one of the main public transport authorities in the area, during the Zero emission bus conference held in Oslo at the end of August.
Oslo is at the forefront: in the same city 40 VDL electric buses have been ordered by public transport operator Unibuss and the first units have already been delivered. Oslo bus fleet will also have 42 BYD ebuses in operation. Also 17 Volvo 7900 Electric will be deployed. Finally, Norgesbuss will also operate six Mercedes eCitaro.
Pure electric buses ordered at Busworld
The order has been confirmed at an official signing ceremony on BYD's show-stand at Busworld in Brussels on 22nd October – attended by Ole Engebret Haugen, CEO at Vy Buss – Hans Petter Sundberg, CTO at Vy Buss – Javier Contijoch, Vice President of Sales at BYD Europe – and Edison Yin, Regional Manager Nordic at BYD Europe.
"We are very satisfied with our close cooperation with BYD," says Ole Engebret Haugen, CEO at Vy Buss, "Our ambition for Vy Buss is to be a leader when it comes to modern and fossil free technology, so that our customers can enjoy green and smart journeys. BYD is a leader in electric mobility, and they have listened carefully to our needs and answered them in a way that we believe both our customers and Vy Buss will benefit from."
"This is an important occasion in the history of BYD in Europe," said Managing Director of BYD Europe, Isbrand Ho, "Vy Buss is the latest leading Norwegian public transport provider to have given the backing to the BYD brand. Not only has the company made a substantial commitment with BYD," he said, "is has placed its faith in electric mobility, and has taken a large step towards building a sustainable future for local communities. And now, our Class II eBus has even greater appeal offering city-to-city capability."