Irizar ie bus gets an upgrade. Four lengths available
The new Irizar ie bus is ready for the market. It features a series of technological innovations that make it a highly implemented version of the range so far commercialized by the Spanish group. The Irizar ie bus is the 'heir' of the Irizar i2e which was the first zero emission vehicle launched by Irizar […]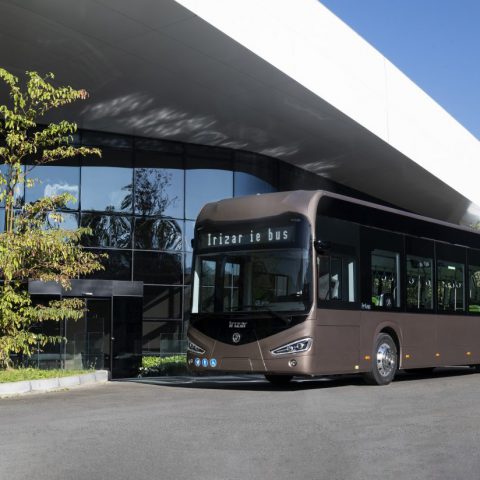 The new Irizar ie bus is ready for the market. It features a series of technological innovations that make it a highly implemented version of the range so far commercialized by the Spanish group.
The Irizar ie bus is the 'heir' of the Irizar i2e which was the first zero emission vehicle launched by Irizar in 2014. The new version of the electric bus can also be registered in Class II.
In the period 1st January – 30 September 2019, Irizar had registered 91 electric buses in Western Europe (with a share of 8 per cent) compared to 23 in 2018.
Recently, Irizar announced the beginning of a partnership with Ibil in order to allow the reuse of second-life batteries to store energy at charging stations for electric cars being implemented in Repsol stations.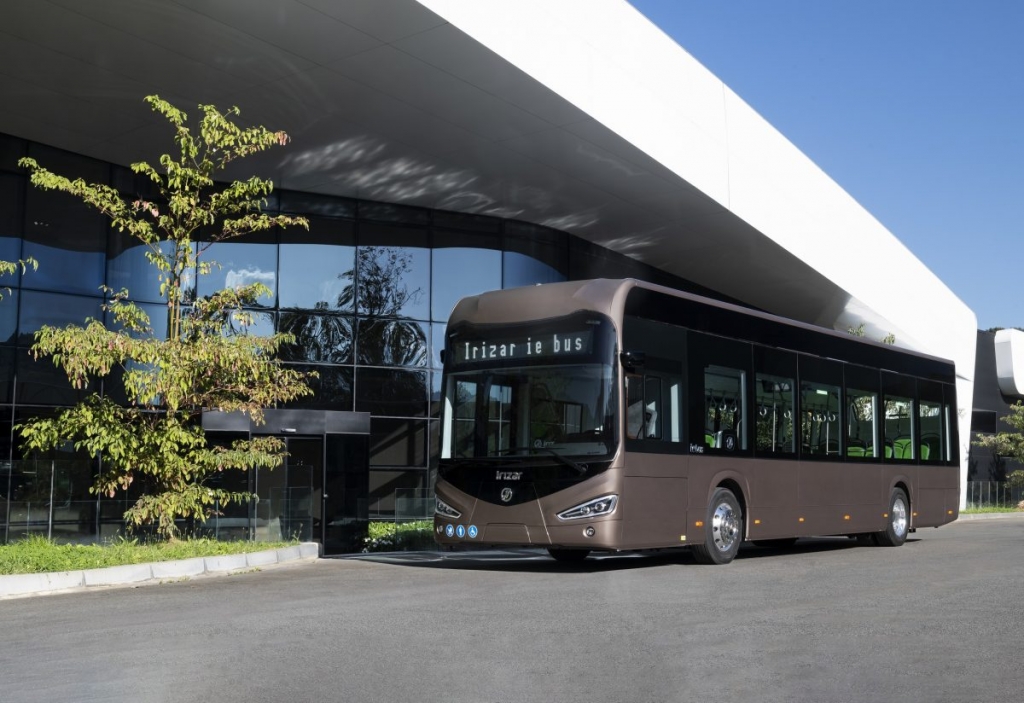 The new Irizar ie bus presented in Brussels
Among the novelties of the new generation of the zero emission bus we can mention the reduction of weight, the increased passenger capacity and new generation batteries (whose details have not been specified) that promise greater range thanks also to the braking regeneration system. The vehicle was presented at Busworld Europe exhibition in Brussels.
The new Irizar ie bus range is available 10, 12, 15 and 18-meter version and, likewise the ie tram range, is built in Irizar e-mobility plant in Aduna. Last year the Irizar ie bus have been awarded a ten-units order from Luxembourg. In 2019 Irizar delivered as many as 43 electric buses (Irizar ie tram) to Keolis for a new BRT line in Amiens.
Up to 250 km range
In urban environments, thanks to a 350 kWh battery, the electric bus cover up to 250 km in optimal conditions, according to the manufacturer. The bus is available also equipped for fast charging via roof-pantograph. Charging power, considering depot and pantograph charging, could vary between 5o and 600 kW.
New design for the Irizar ie bus
The interior of the new Irizar ie bus has also been modified and may be equipped, as an option, with some of the features of the Irizar ie tram range, including low glass, side lighting or screens.
The modularity of the range facilitates the choice of internal configurations. The vehicle can also be offered with rear-view cameras instead of mirrors, as already available on the ie tram. The zero emission bus is also equipped with the AVAS (Acoustic Vehicle Alerting System), an acoustic alarm system compliant with R138.