The electric Lion is roaring. An order for 22 MAN e-buses in Sweden
Nobina Sverige AB, Scandinavia's largest bus operator, has placed an order with MAN Truck & Bus for 22 MAN Lion's City E buses. An order that follows the very first one, landed in Hamburg for 17 units of the 12-meter vehicle. A few days ago MAN has unveiled for the first time the articulated MAN […]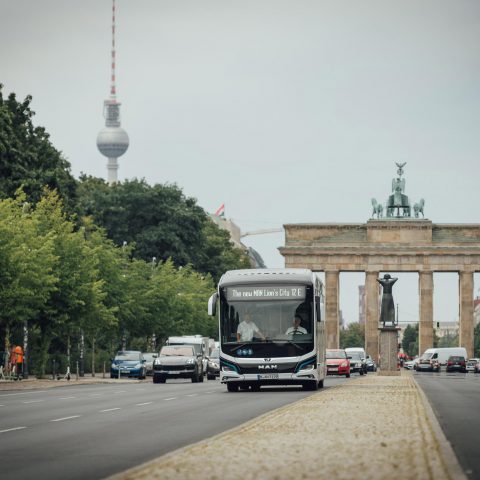 Nobina Sverige AB, Scandinavia's largest bus operator, has placed an order with MAN Truck & Bus for 22 MAN Lion's City E buses. An order that follows the very first one, landed in Hamburg for 17 units of the 12-meter vehicle. A few days ago MAN has unveiled for the first time the articulated MAN Lion's City 18 E.
At the end of 2019, MAN Truck & Bus handed over the first two MAN Lion's City E buses in Hamburg. Now this electric bus is out on the road in several European countries. Hamburg's electric buses are merely 2 of a total of 15 demo vehicles that will be in practical use as part of MAN's e-mobility roadmap. The e-bus demo fleet is being used by customers in Germany, Spain, Luxembourg, Belgium, France, Austria, Switzerland and other countries. MAN Truck & Bus will also hand over the articulated e-bus to the transport operators Kölner Verkehrs- Betriebe AG (KVB) in Cologne and Transports Metropolitans de Barcelona (TMB) in Spain, in order to conduct scheduled practical testing and to gain ample experience.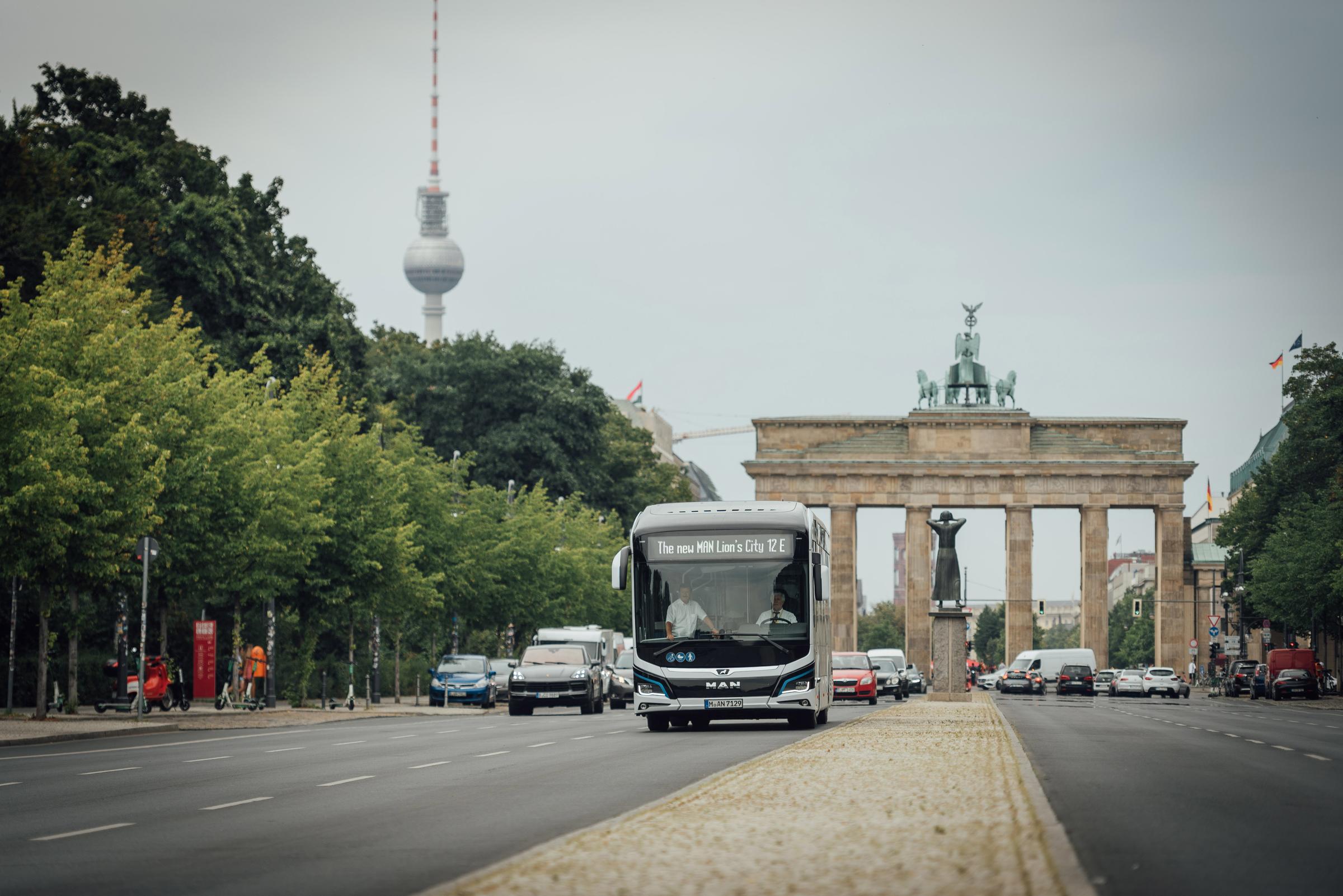 Lion's City E, starting with Hamburg
The first two units are now in operation in Hamburg on a daily basis. "Our aim is to have a completely emissions-free fleet by 2030. That's why we greatly appreciate having MAN as an additional provider of emissions-free buses on the Hamburg market," explains Henrik Falk, Chairman of the Executive Board at Hamburger Hochbahn AG, at the formal handover of the buses at the end of last year.
Also, MAN Truck & Bus has concluded a master agreement with Hochbahn to supply the MAN Lion's City 12 E bus and the new Lion's City 18 E articulated bus. The agreement is part of a record-breaking order to supply Hochbahn with up to 530 emissions-free city buses between 2021 and 2025. The exact quantity and the delivery schedule will be determined during the term of the agreement.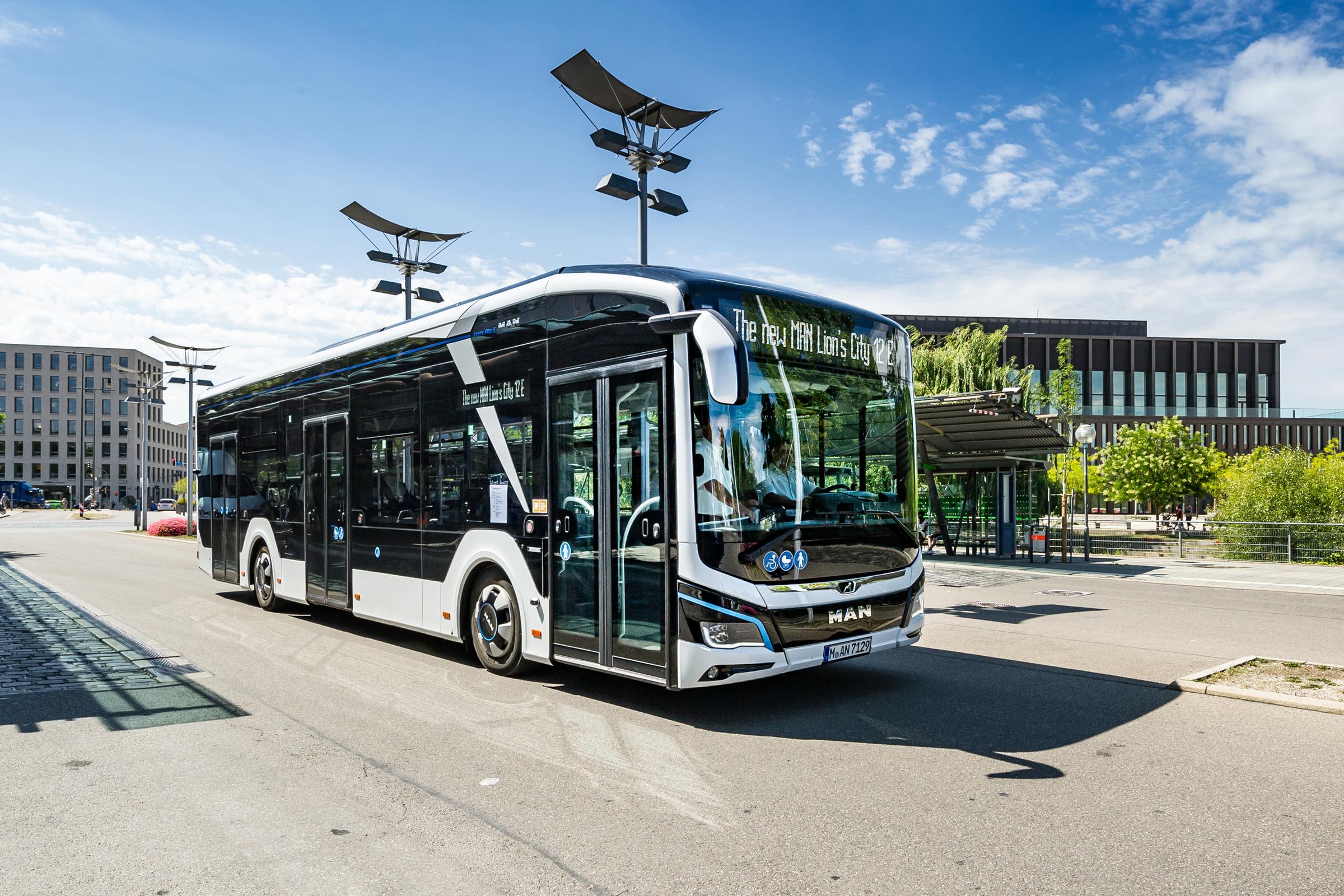 MAN Lion's City E, in Munich
The 12-metre version of the MAN Lion's City E has also been in operation in Munich for several weeks now. It takes local residents and visitors reliably to their destination on route number 100, the MVG museum route, which runsbetween Munich Central Station and Munich East Station. "This is a first for the Bavarian capital, which is now deploying one of the first new MAN electric buses on a regular route service," says Rudi Kuchta. Like HOCHBAHN and VHH, the Münchner Verkehrsgesellschaft (MVG) is placing particular emphasis on the topic of range during the field trials. "We are delighted that MAN has chosen to work with our transport company to test one of its first electric buses on our network and we are looking forward to the results," says Head of MVG, Ingo Wortmann, who adds: "Our aim for the next ten years is clear: we want to distance ourselves from oil, and move towards zero emissions throughout our network. To achieve that, we need reliable electric buses with a high range."
Electric bus under the hot Spanish weather
The MAN Lion's City E 12 is making waves in the Spanish city of Badajoz. It recently hit the streets of the university city and impressed during a test run. "The results are highly satisfactory, both for us and for the operator," saysManuel Fraile, Head of Sales Bus at MAN Truck & Bus Iberia. In challenging temperatures of over 35 degrees, the Lion's City E completed a full 16-hour shift and covered the entire route; a total distance of 284 km. "At the end ofthe day, the bus still had a decent amount of charge. This shows that our eBus can even be used on routes where the operation of electric vehicles was previously unimaginable," says Fraile, summing up.
First delivery within 2020
The first mass-produced MAN Lion's City E 12-metre solo-version buses are set to be delivered to customers in the fourth quarter of 2020. The fully electric Lion's City E in the articulated bus version will follow approximately six months later, and should go into series production in the first half of 2021. "We have launched an online campaign on the topic of e-mobility using the hashtag #ElectrifyingEurope. This is our way of informing everyone about new developments and field trials, as well as the experiences that MAN, operators, drivers and passengers are having," says Rudi Kuchta, who adds: "E-mobility is certainly a topic we care deeply about and that we are putting our heart and soul into promoting."