The buses powered by the Rhein. Soon, in Schaffhausen (Switzerland)
Irizar e-mobility expands its activities in central Europe: the Swiss city of Schaffhausen just ordered 15 zero emission buses with charging infrastructure after a tendering process. This order follows the one signed by German city of Düsseldorf  for 10 vehicles. What is more, in Schaffhausen project, is that the electricity to feed the buses will […]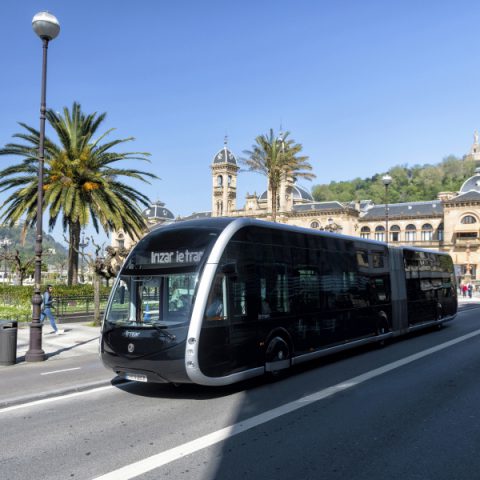 Irizar e-mobility expands its activities in central Europe: the Swiss city of Schaffhausen just ordered 15 zero emission buses with charging infrastructure after a tendering process. This order follows the one signed by German city of Düsseldorf  for 10 vehicles. What is more, in Schaffhausen project, is that the electricity to feed the buses will be generated by the Rhein river.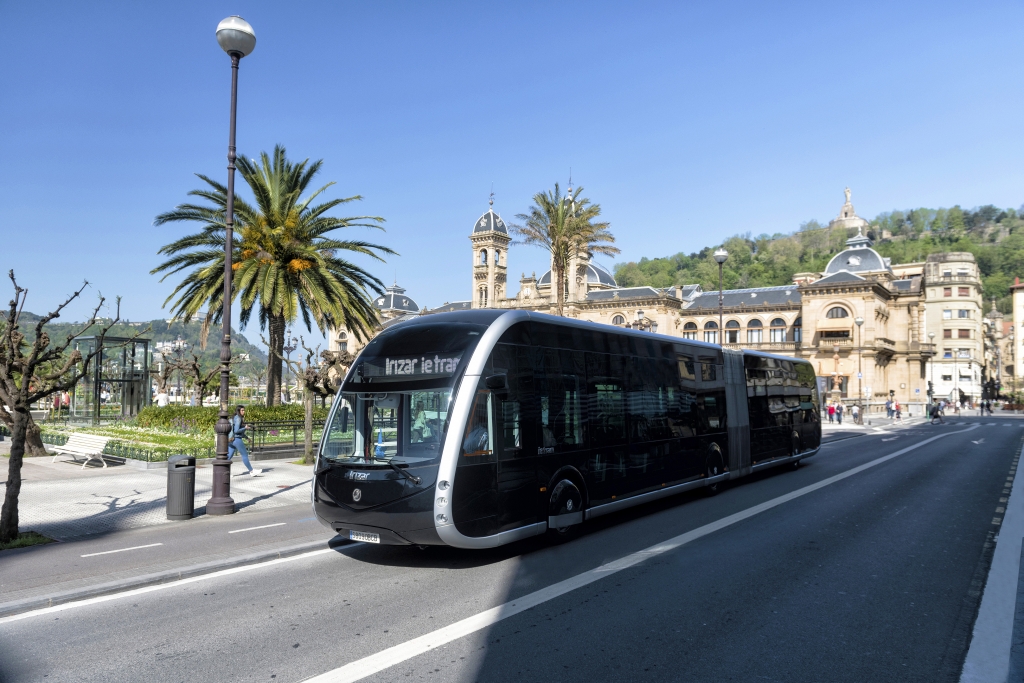 15 Irizar electric buses for Switzerland
The contract includes a total of 15 zero emission buses: seven Irizar ie bus (12 meter long) and eight Irizar ie tram (18 meter long). The Basque company will provide also 12 fast charging stations and 16 charging stations in the depots. It is a pilot project to electrify public transport in the city of Schaffhausen and is expected to be followed by a second phase in 2022-2027, when the number of zero emission buses should  grow to 47, with 20 fast charging stations and 51 charging points in depots.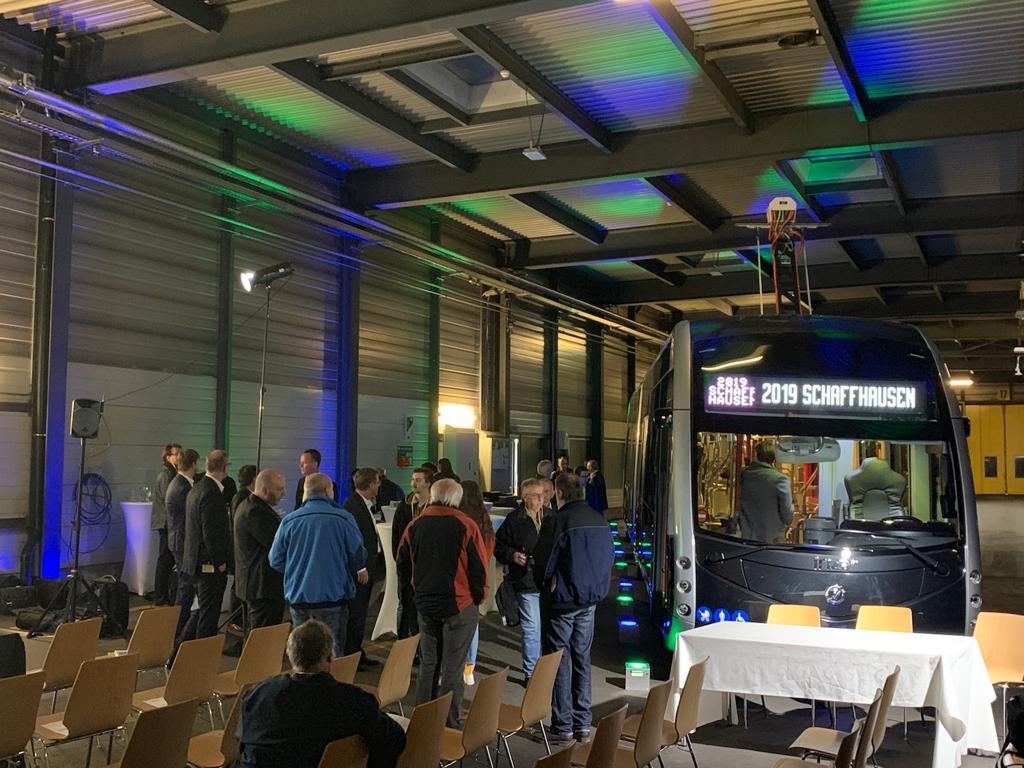 Irizar, the electric bus in house
The ie tram electric bus incorporate Irizar Group technology in terms of electric traction, electronics, energy storage system and communications. Irizar, indeed, is the first manufacturer of buses to boast a plant focused on emobility and, furthermore, to build the whole electric bus, components included, in house, thanks to the different companies of the group. Irizar e-mobility plant is located in Aduna, close to San Sebastian, not far from Irizar headquarters.
Irizar ie tram presented in Schaffhausen
Following this award, the Irizar ie tram was presented in Schaffhausen. The event was led by Director Daniel Preisig and VBSH General Manager Bruno Schwager. Ueli Stückelberger, Director of the Swiss Public Transport Association, Christoph Scharrer, Minister of Economic Development of Schaffhausen and Hector Olabegogeaskoetxea, Director General of Irizar e-mobility also attended the event.
A unique project
Olabegogeaskoetxea (HERE interviewed by Sustainable Bus) said: "This is a unique project in Switzerland and Europe, where 12,600 kW fast charging points will be installed in one of the city's main streets and the charges will be made using green energy generated by the Rhine at the point where it crosses Schaffhausen. Once again, the Irizar Group is demonstrating its ability to provide turnkey solutions by providing buses and charging stations according to the specific needs of the city".