Van Hool to launch the new A series e-bus range at European Mobility Expo in Paris tomorrow
Van Hool will be introducing the new range of zero-emission public buses A Series at the European Mobility Expo in Paris (kickoff tomorrow 7th June – Sustainable Bus will be attending), one of the main public transport exhibitions scheduled for 2022 in Europe. At the same exhibition Switch Mobility is going to present its new 12-meter vehicle […]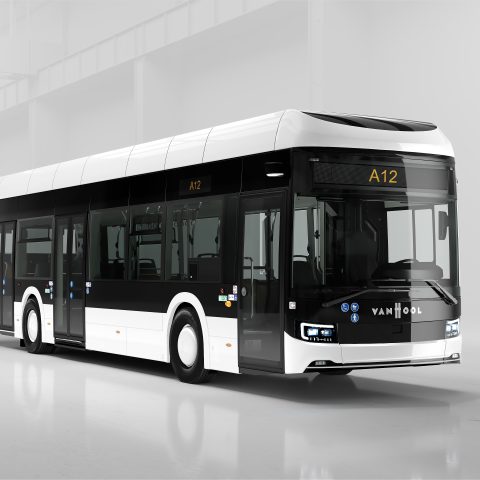 Van Hool will be introducing the new range of zero-emission public buses A Series at the European Mobility Expo in Paris (kickoff tomorrow 7th June – Sustainable Bus will be attending), one of the main public transport exhibitions scheduled for 2022 in Europe. At the same exhibition Switch Mobility is going to present its new 12-meter vehicle and Safra is to launch the fuel cell bus model Hycity. Finally, Iveco Bus will present the new-generation Urbanway Hybrid.
Van Hool A series will feature exclusively zero-emission powertrains: battery-electric, fuel cell (hydrogen) and trolley. Four different lengths will be available (12m, 13m, 18m and 24m), with 2 to 5 passenger doors. Van Hool will be joining the fair with the A12 12-meter e-bus model.
Van Hool Series A electric bus range on the launching pad
"Even before the official announcement of the new A range, Van Hool had 13 orders on its books, for a total of 162 buses", the Belgian bus builder says. 36 units were ordered in the domestic market by De Lijn. The A12, with a battery-electric drive, will be presented in Paris. No further information have been released so far.