5 Volvo electric buses in operation in Leiden (NL) for Arriva
Five Volvo electric buses have just started regular operation in the city of Leiden, the Netherlands. Further 18 will follow. The buses are part of an order of 23 fully electric buses from public transport company Arriva (which operates in 14 countries around Europe) in the Netherlands. The contract was signed in June 2018. The buses […]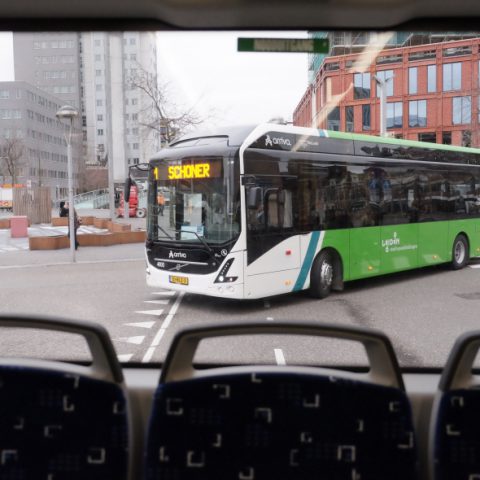 Five Volvo electric buses have just started regular operation in the city of Leiden, the Netherlands. Further 18 will follow. The buses are part of an order of 23 fully electric buses from public transport company Arriva (which operates in 14 countries around Europe) in the Netherlands. The contract was signed in June 2018. The buses are charged via ABB charging stations.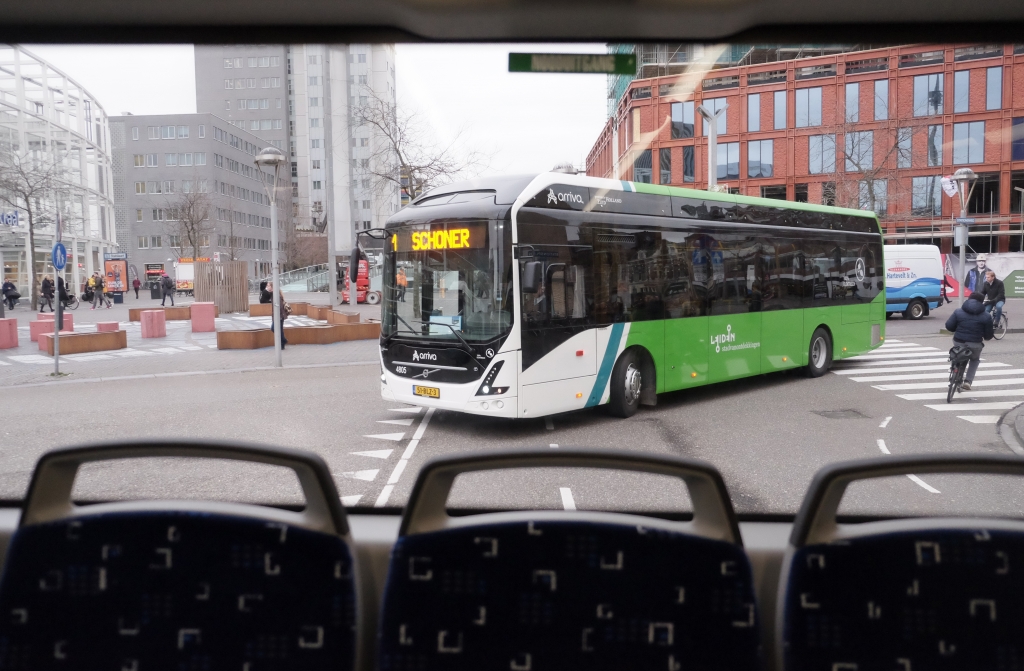 Open interface for charging operations
The fully electric buses delivered to Arriva are being sold as a complete turnkey package whereby Volvo takes care of all vehicle maintenance at a fixed monthly cost, points out Volvo Buses in a press release. The buses will be fast-charged using four charging stations based on the open interface OppCharge, so that they can be used by other electrified bus makers too. Volvo's fully electric buses have previously been ordered by cities in countries such as Sweden, Britain, Denmark, Luxembourg, Norway and Poland.
Leiden towards a full electrified city bus system
The order for the 23 Volvo 9700 Electric for Leiden was signed in June 2018 at a ceremony in conjunction with the Volvo Ocean Race (during the same event Volvo Buses unveiled its first concept of electric articulated bus). By August, Volvo Buses explains in the press information, Leiden will have a completely electrified city bus system.
Volvo Buses recently unveiled the very first full size autonomous electric bus. The vehicles is the outcome of the cooperation between Volvo and Nanyang Technological University (NTU) in Singapore. The first demonstration took place indeed in Singapore. The Volvo bus will soon begin trials on the NTU campus.
Netherlands leading the transition in Europe
The Netherlands are clearly leading the transition to electric bus fleet in Europe: recently an order for around 160 electric buses has been signed by Qbuzz for the new concession Groningen-Drenthe. Further 100 VDL electric buses are running around Schiphol airport in Amsterdam, while 43 vehicles, also realized by VDL, operates in Eindhoven. A contract has also been awarded to the same Dutch manufacturer for the delivery of 31 electric Citea (9 solo buses and 22 articulated), with the option for 69 extra electric buses in Amsterdam city.
ABB and Volvo Buses, a long path together
"We are delighted to have established our first electric bus system in the Netherlands in cooperation with Arriva. The start of operation has been smooth and this new system is now up and running reliably. This shows the close partnership between Volvo, ABB and Arriva, in which we all work together as one party to get people moving silently and clean through the city of Leiden" said Bas Dubois, Director Volvo Buses Benelux.
"As a global leader in EV charging solutions, we are proud to be partnering with Volvo and Arriva to help drive sustainable transportation in the Netherlands", commented Frank Muehlon, Head of ABB's global business for EV Charging Infrastructure. "This project marks a significant step in a long-term partnership between ABB and Volvo, which has seen both companies work side by side for many years on co-developing electric bus solutions and open standards for the future of urban mobility. We are delighted to be involved in delivering such a landmark transport solution for the city of Leiden."
Arriva pioneering in the field of sustainability
Martijn van de Weijer, regional director West of Arriva Netherlands: "Arriva wants to play a pioneering role in the field of sustainability and energy transition. That is why we already started using electric buses in 2010 as one of the first public transport providers in the city of Den Bosch. We are now implementing electric buses in more regions, including now with Volvo in the city of Leiden."