Akasol to launch 2nd generation fuel cell solution for buses (and new batteries)
Akasol will attend Busworld 2019 in Brussels showcasing the new high energy solution AKASystem AKM CYC, whose series production is expected to start in 2021. Brussels exhibition will also be the place where the fuel cell solution AKASystem OEM PRC will be launched: 50 demo vehicles will be in operation from 2020 onwards. Finally, the 48V solution AKARack for […]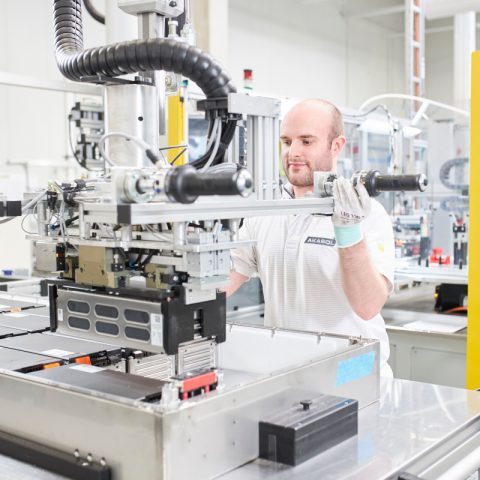 Akasol will attend Busworld 2019 in Brussels showcasing the new high energy solution AKASystem AKM CYC, whose series production is expected to start in 2021. Brussels exhibition will also be the place where the fuel cell solution AKASystem OEM PRC will be launched: 50 demo vehicles will be in operation from 2020 onwards. Finally, the 48V solution AKARack for hybrid and all-electric applications will see the light at Busworld.
According to battery supplier Akasol, the one chosen by Mercedes for the eCitaro and by Volvo for the 7900 Electric, «the European market for hybrid and electric buses is forecast to grow by more than 26% annually».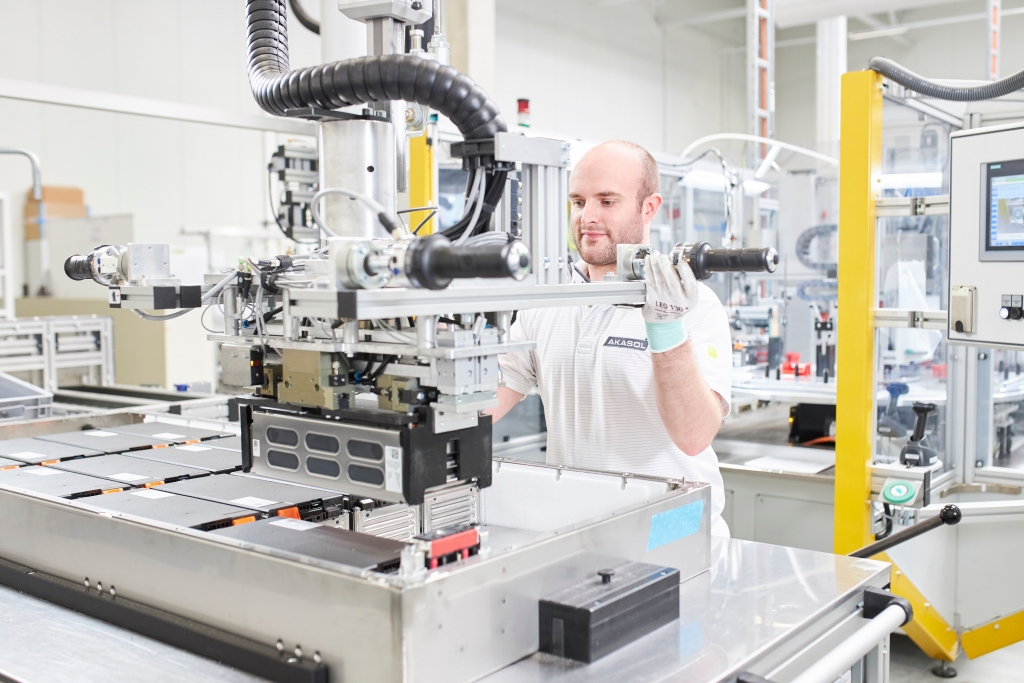 Akasol to equip buses with double the current capacity
The future flagship of the company, Akasol says, is the high-energy battery AKASystem AKM CYC, which will be produced at the new headquarters in Darmstadt, Germany starting in 2021 and at the new US headquarters in Detroit (USA) starting in 2022 as part of a recently agreed production order from a leading global commercial vehicle manufacturer. Cells will be provided by Samsung SDI.
The lithium-ion battery AKAModule CYC used in this third-generation system achieves an energy density of approx. 221 Wh/kg with the aid of liquid-cooled battery modules.
According to Akasol, this new solution (suitable for rapid charging at a maximum output of up to 500 kW) will allow city buses to be equipped with battery capacities of between 600 and 1,000 kWh, depending on vehicle size, and thus have twice the storage capacity of today's battery generation.
Two version of the third generation Akasol battery system
The battery module AKAModule CYC will be available in two standard versions. The small version (AKAModule 64 CYC) is the same size as the standard PHEV VDA battery module and is heat regulated by means of internal cooling plates. The large version (AKAModule 150 CYC) has an integrated liquid cooling structure, enabling highly efficient heat management of every battery cell, even in larger module designs.
Akasol and hydrogen buses
At Busworld, Akasol will also exhibit the second generation of the AKASystem OEM PRC, which, compared to the first generation, the company points out, is able to provide 33% more energy and store around 400 kWh of energy in the same space.
The second generation AKASystem OEM PRC will go into series production for two large (…and unspecified) bus manufacturers in mid-2020. In addition, however, the system will also be seen in fuel cell vehicles and will be tested in 50 vehicles as early as 2020. As a result, there are plans to expand cooperation with an Asian commercial vehicle manufacturer (also unnamed). Manufacture is planned in the AKASOL series production facility for commercial vehicle battery systems in Langen.
Mild hybrid buses… with Akasol solution
Akasol 48V AKARack solution is a small 19-inch battery system that can be used for mild hybrid applications, as well as for on-board power supply in commercial vehicles of all types. With a storage capacity of 6.5 kWh per rack, can achieve a charging rate of up to 2C, Akasol says. It also has a thermal management system via liquid cooling.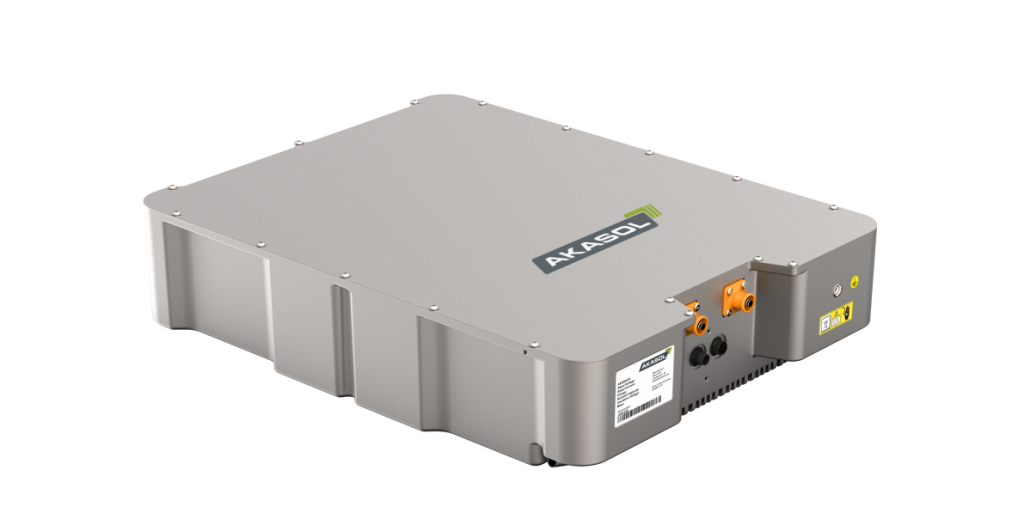 Akasol system can also be used as an energy solution when a highly modular design is required. It will be used for construction machinery and marine applications as early as mid-2020. Akasol further plans to offer the AKARack as a high-voltage solution after the introduction of the 48V version at the end of 2020.