European intercity bus champion turns electric. Spotlight on all-electric Crossway Low Entry Elec
Iveco Bus has officially expanded its range with the launch of the Crossway Low Entry Elec. It has seating capacity for up to 44 passengers in the 12-meter version and 48 passengers in the 13-meter version. The bus's structure is derived from the CNG version. It fulfills the R118 regulation. Production of the all-electric Crossway […]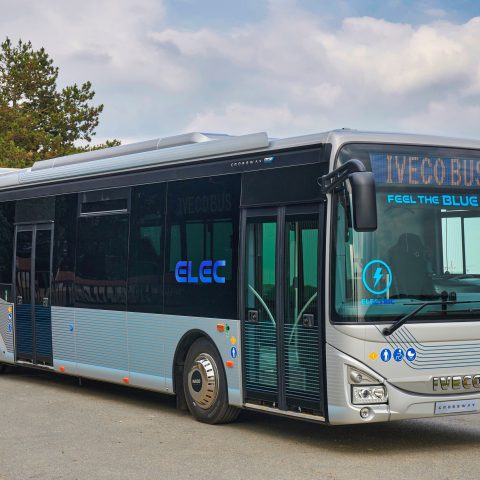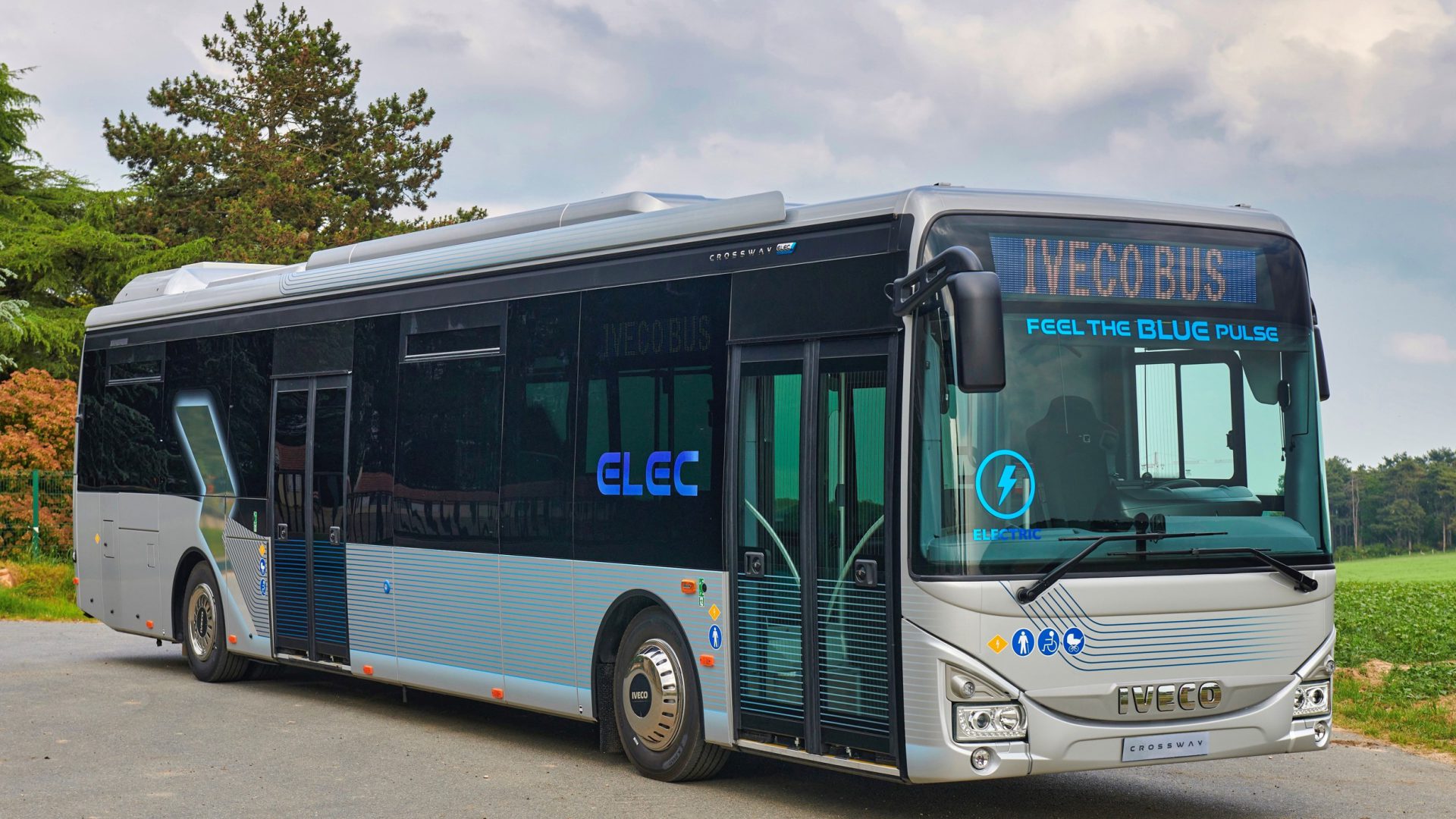 Iveco Bus has officially expanded its range with the launch of the Crossway Low Entry Elec.
It has seating capacity for up to 44 passengers in the 12-meter version and 48 passengers in the 13-meter version. The bus's structure is derived from the CNG version. It fulfills the R118 regulation.
Production of the all-electric Crossway Low Entry Elec will take place at the Vysoké Mýto plant in the Czech Republic.
It's one of the main novelties from the electromobility-focused event held in Paris where electric versions of Crossway LE, Streetway and Daily have been unveiled. Also the battery-electric city bus E-Way has been presented in a 'new generation' version.
Iveco Bus Crossway Low Entry Elec launched
The Iveco Bus Crossway Low Entry Elec will be world-premiered at UITP Summit. The intercity e-bus launch is in line with the brand roadmap of having a full electric bus range in 2023.
The new bus is available in both urban (Class I) and intercity (Class II) variants, with options for 12-meter and 13-meter lengths. Powered by a central electric motor delivering 330 kW of power and a maximum torque of 2,200 Nm (by Siemens/Accelera by Cummins), the bus relies on NMC lithium-ion batteries assembled by FPT, offering high energy density (180 kW/kg). The Class I version can be equipped with five, six, or seven battery packs, providing respective energy capacities of 346 kWh, 416 kWh, and 485 kWh. The Class II version features 416 kWh or 485 kWh capacities.
Optional features allow charging via an ascending or descending pantograph. The bus boasts a range of approximately 400 km, according to the OEM, making it suitable for intercity missions that extend beyond urban areas while maintaining zero local emissions.