MAN takes an order for 25 Lion's City E in Copenhagen
25 MAN Lion's City 12 E models are set to land in Copenhagen. They are due to be delivered to Anchersen A/S later this year, in an handover that will mark the first MAN e-bus deployment in Denmark. The largest e-bus order so far with MAN has been placed in Nuremberg. Also the Dutch company […]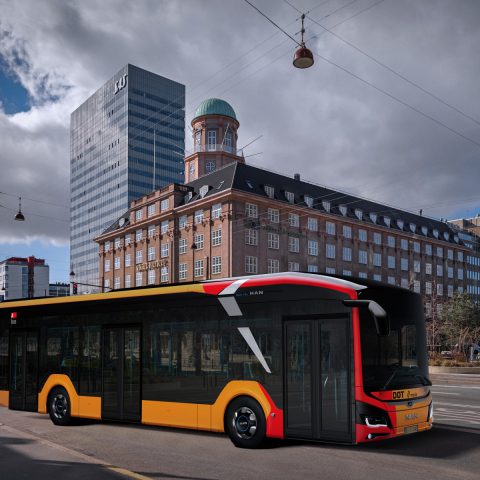 25 MAN Lion's City 12 E models are set to land in Copenhagen. They are due to be delivered to Anchersen A/S later this year, in an handover that will mark the first MAN e-bus deployment in Denmark. The largest e-bus order so far with MAN has been placed in Nuremberg. Also the Dutch company Ebusco recently celebrated its first e-bus order from Denmark.
To ensure that it has sufficient charging capacity for the electric city buses, Anchersen A/S is planning to build an electric bus port with 25 charging stations at its depot in Jernholmen, just outside Copenhagen.
MAN Lion's City E for Copenhagen city centre
The 25 MAN Lion's City 12 E will serve the 7A bus route through Copenhagen City Centre, which is used by more than 4.3 million passengers each year. The power for the fully electric driveline comes from the batteries on the vehicle's roof, which have an installed capacity of 480 kWh. MAN relies on sophisticated battery cell technology from the Group's modular system. As a result, the electric buses offer a range of 200 km and up to 270 km in favourable conditions over the entire service life of the batteries, MAN points out.
The batteries are depot-charged via a combined charging system (CCS) connector. An average charging power of 100 kW, the MAN Lion's City 12 E is fully charged in less than three hours – and at the maximum charging power of 150 kW, the charging time is shorter still. Charged in the depot, the long-lasting batteries guarantee simple integration into existing commercial operations.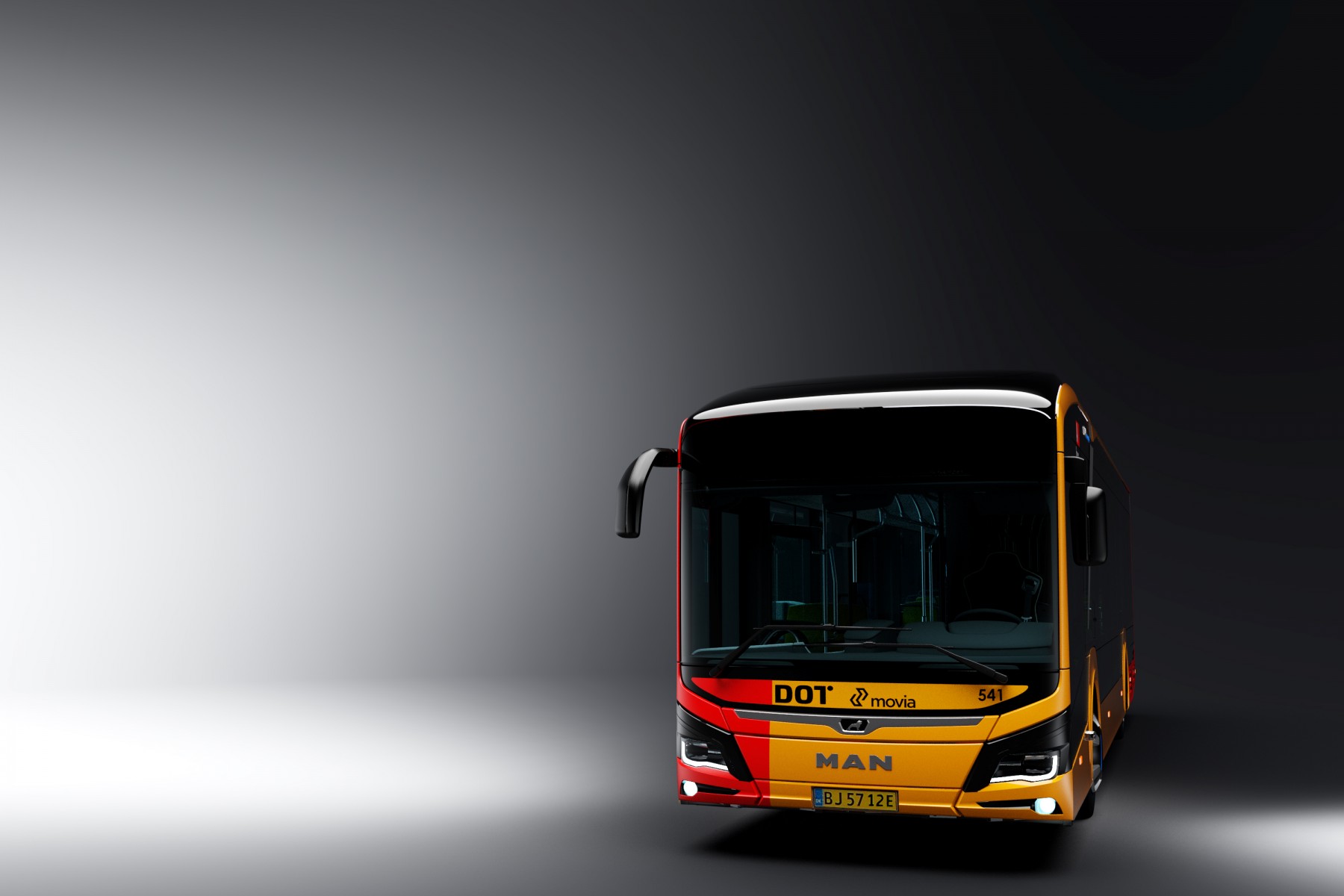 MAN Lion's City E in Denmark, the second order in Scandinavia
"A few months ago, Nobina Sverige AB ordered 22 Lion's City E buses from us for Malmö, Sweden. After this order, that now represents the next biggest purchase of our electric buses from Scandinavia. With that in mind, as well as the fact that these are the first MAN city buses supplied to Anchersen, we're delighted with the order," says Rudi Kuchta, Head of Business Unit Bus at MAN Truck & Bus. "It's great to see that our electric bus is gaining such a positive reception, that it's on the road in more and more cities in Europe, and that the issue of protecting our environment is becoming more and more important in scheduled-service transport."
"For us, the role of electric vehicles in bus transport will be a top priority in the future. To make urban transport as sustainable as possible, our new city buses are charged exclusively using green electricity. This means that they are completely emission-free in day-to-day service as well as being extremely quiet on the road," says Poul Anchersen, the CEO and owner of Anchersen A/S. "In addition, MAN city buses offer our customers maximum comfort and safety thanks to the ESP system installed as an additional feature, among other things."