Oslo airport takes the 'green' path with VDL electric buses in place of shuttles
Oslo airport will take delivery of 8 VDL articulated electric buses. An order that will contribute to the further electrification of Avinor Oslo Airport, which is already one of Europe's leading airports in terms of strict environmental requirements. Avinor aims to halve the total greenhouse gas emissions it can control by 2022, as compared with […]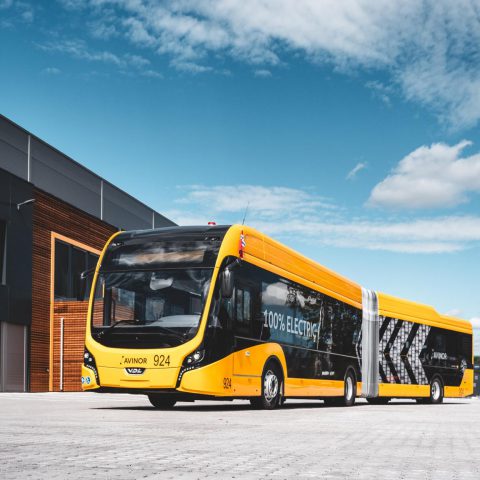 Oslo airport will take delivery of 8 VDL articulated electric buses. An order that will contribute to the further electrification of Avinor Oslo Airport, which is already one of Europe's leading airports in terms of strict environmental requirements. Avinor aims to halve the total greenhouse gas emissions it can control by 2022, as compared with 2012. The buses will begin to operate in 2020.
In the same city 40 VDL electric buses have been ordered by public transport operator Unibuss and the first units have already been delivered. Oslo bus fleet will also have 42 BYD ebuses in operation. Also 17 Volvo 7900 Electric will be deployed. Finally, Norgesbuss will also operate six Mercedes eCitaro.
UPDATE 19th AUGUST 2020: the 8 electric buses have been handed over to Oslo Airport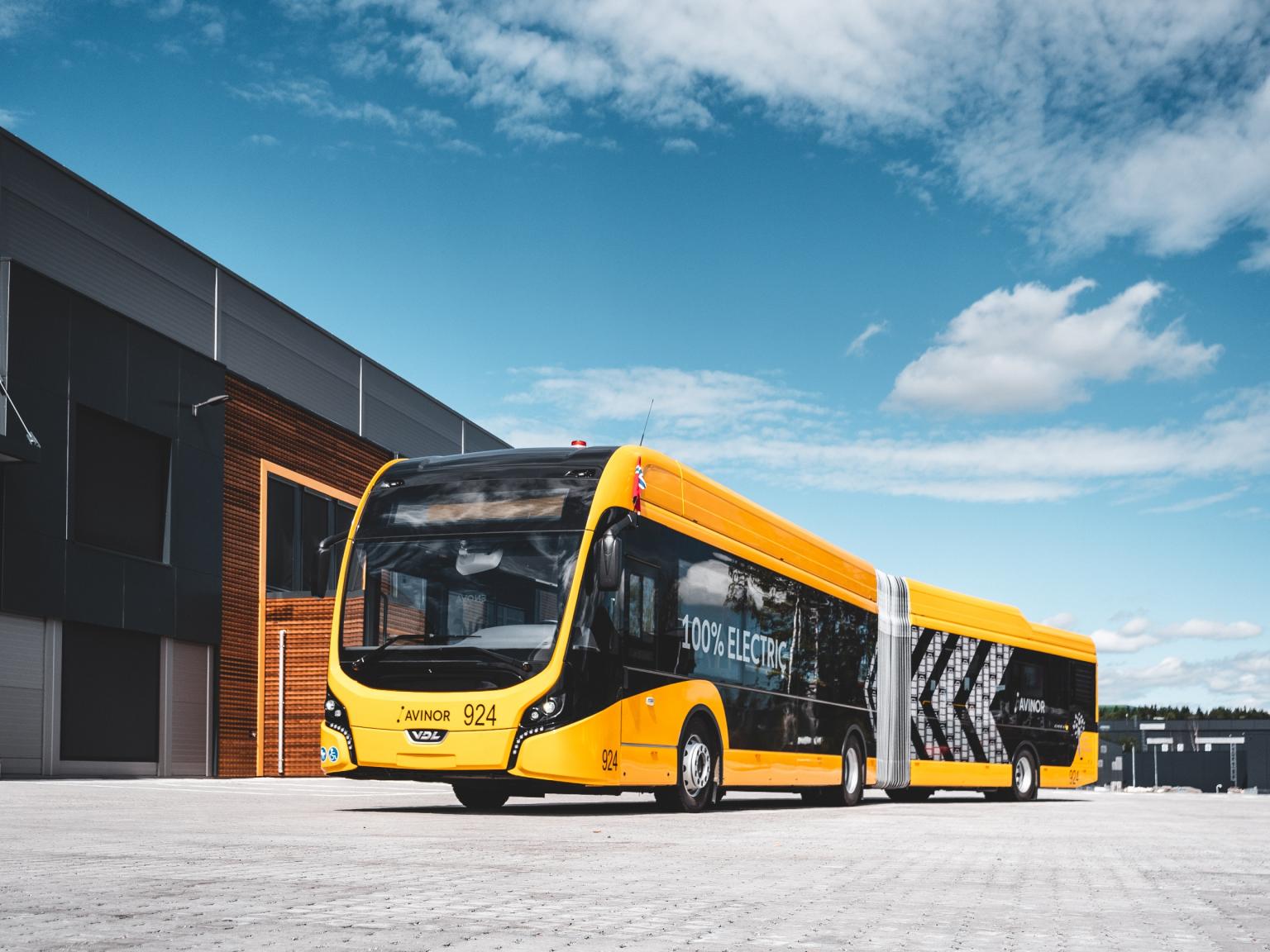 VDL to supply electric buses to Oslo Airport
The electric buses will be equipped with a 216 kWh battery systems. Charging operations will be executed both overnight in the depot and at the gate, through a 300 kW rapid charger. Heliox will take responsibility of the charging infrastructures (likewise in Oslo public transport system).
In the specific shuttlebus application, additional attention will be focused on the climate system and maintaining a comfortable temperature for the passengers, particularly in the winter period. Thanks to smart energy management with strategic charging sessions, even in extreme weather conditions, passenger comfort and vehicle availability are guaranteed, VDL claims.
Enova funding for Oslo airport's transition
Every year, 1.2 million passengers are transported between the gates and the aircraft at Oslo Airport. In June 2018, Avinor Oslo Airport received financial support of around 1.6 million euros from the Norwegian organisation Enova, VDL points out in a press release. Owned by the Ministry of Climate and Environment, Enova's mission is to support development of climate technology and sustainable energy systems.
"The decision was taken to purchase the BRT model (Bus Rapid Transit), with which we won the prestigious international Red Dot Award in 2017," explained Frank Reichel, Managing Director VDL Bus & Coach Norway AS. "However, Avinor is interested in more than just the design. Opting for our electric buses says a great deal about the ambitions of the airport. It ties in seamlessly with the overall picture of Norway as a frontrunner in the field of electric travel in Europe."
"The introduction of electric shuttle buses is an important measure for reducing emission of greenhouse gases at the airport," explained Stine Ramstad Westby, Executive Vice President operations and infrastructure at Avinor. "The support from Enova makes it possible for us to implement environmentally friendly solutions faster. Although the initial purchase price of electric buses is higher than the diesel variant, this investment is a deliberate choice since in the longer term, electric vehicles generate higher returns."