Scania towards fossil-free production. Focus on buses, with Karin Rådström
«Electrification alone won't solve the challenges we are facing». CNG and LNG buses remain good applications outside of the city centers. Hydrogen? Not now. This is Scania philosophy, as explained by Karin Rådström, earlier this year appointed Executive Vice President, Head of Sales and Marketing. At Busworld 2019 in Brussels, a couple of weeks ago, she opened […]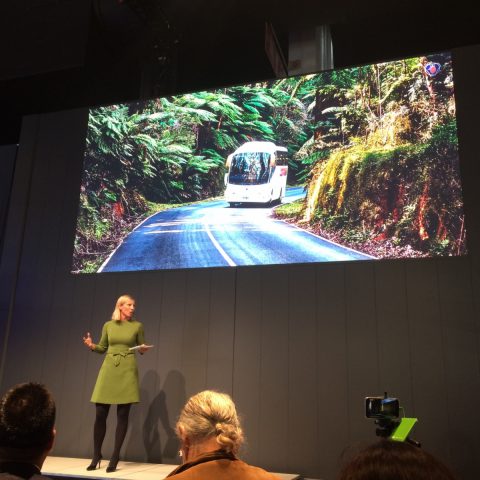 «Electrification alone won't solve the challenges we are facing». CNG and LNG buses remain good applications outside of the city centers. Hydrogen? Not now. This is Scania philosophy, as explained by Karin Rådström, earlier this year appointed Executive Vice President, Head of Sales and Marketing. At Busworld 2019 in Brussels, a couple of weeks ago, she opened her speech announcing that «in 2021 all Scania operations will be fossil free».
In the meanwhile, within the new Scania Citywide range launched at Busworld, there is room for the electric bus with Scania's logo that will finally go into serial production in the second half of next year. But electrification is just one issue. A small issue, as a bigger one is coming: autonomous driving will bring a real paradigm shift for the transport sector. Take Karin Rådström's word for it.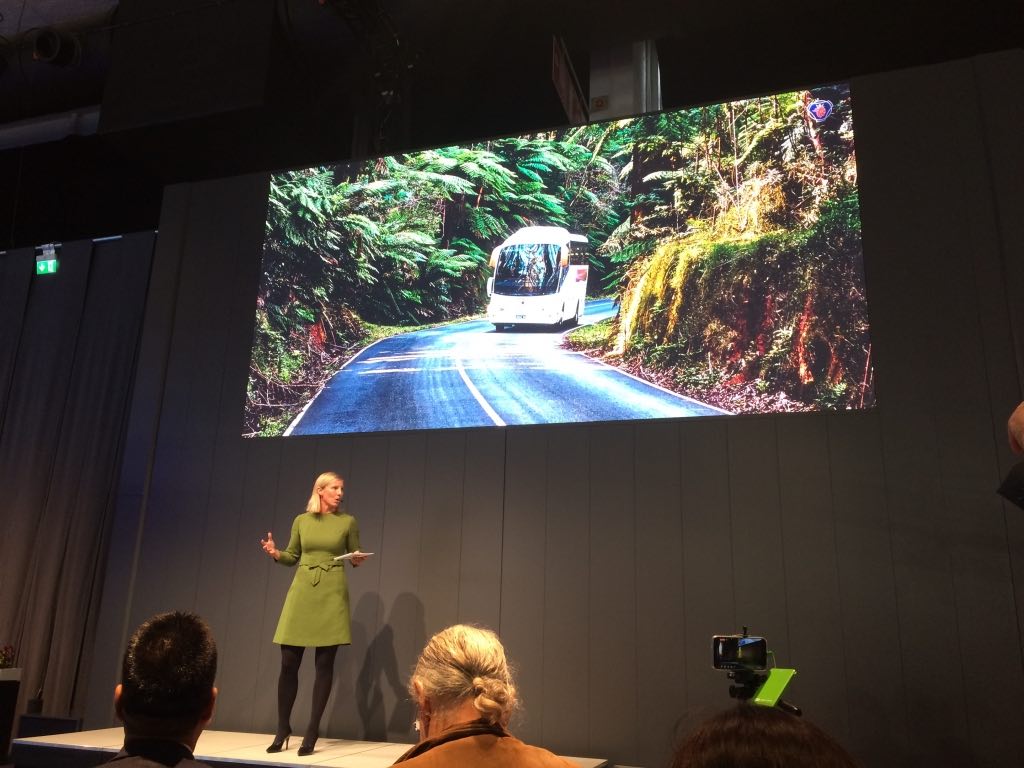 Karin Rådström, Scania and TRATON. Together!
Karin Rådström, TRATON recently announced a plan for 1 billion investment in five years on electric mobility. Which will be the consequences for the bus business in Scania?
«Of course it will make us more competitive on the long term because we have an investment that we can split on larger volumes. It strenghten us. We collaborate a lot, especially on new technologies and R&D. It has not always been so easy because as we joined we came from different background, history, technologies. So it is good to collaborate on new things, as electrification and autonomous drives».
The new generation Scania Citywide showcased at Busworld carries any outcome of this collaboration already? Maybe on the Citywide BEV…
«Not so much because most of the work in our R&D was done before the TRATON group was formed. If you look at components there are not so many communalities. But we are trying to look, in our purchasing, to work with the same suppliers. Today, actually, most of the features of the new Scania bus are coming from the fantastic news we introduced in our new truck generation which came in 2016. I would say that the communalities with our trucks are bigger then the communalities with MAN buses».
Which is the production capacity of the electric bus Scania Citywide BEV and which capacity are you targeting? Will it be built on a separate line?
«We will start industrial production in Q3 next year. We are already tendering this bus in European market. Operations will start at end of next year or beginning 2021. We will start with small volumes and ramp up».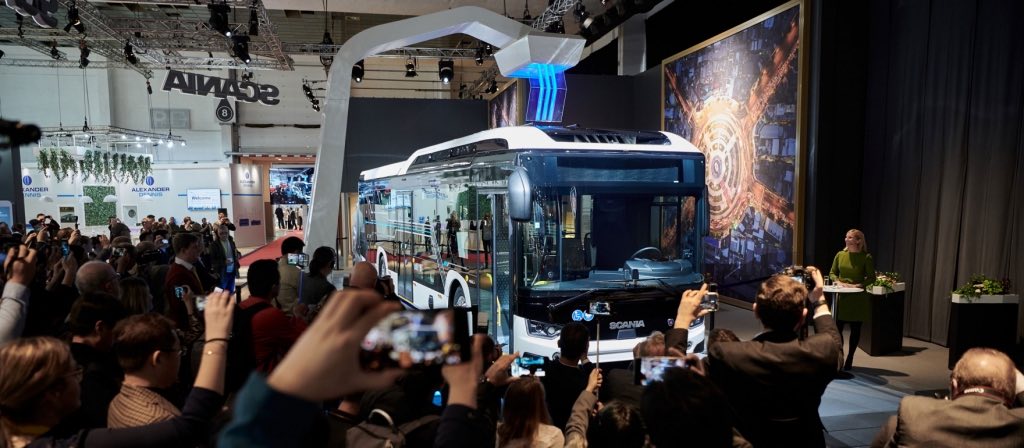 Karin Rådström: 2nd hand batteries, a new business
Upfront cost is now one of the main barrier for municipalities or transport companies which may want to buy an electric bus. Which tools can Scania offer to European customers in order to make the purchase affordable?
«Scania finance is the strongest finance company out of any provider. We have an extremely strong penetration of our financing, globally over 40 per cent on trucks. We will build on this in order to have a competitive offer also when it comes to electric buses. Despite there are already quite big number of electric buses, we think it is still important to have attractive financing that takes down the risks».
Battery reciclability is one of the key issues when discussing about transition to electric drives. What would you do with batteries at the end of their life on board of the vehicle?
«We are working on this because handling second life batteries might even be a new business for us. We are definetely working into that, but it's too early to be more specific».
LNG buses for long distance. Scania bets on it
In Bologna Scania will soon be delivering the first LNG intercity buses. And last year Scania launched an LNG coach.
«We have sold this vehicle mainly in Spain and Italy. So it's still small numbers. I think it has a lot of potential but everytime you start with something new it's normal it takes some time».
Do you see gas application as a 'bridge' for the future complete electrification of transport or you think they could be proper solutions for the long term?
«Both. Our normal approach in Scania is that electrification alone won't solve the challenge we are facing when we consider the whole system. We think that gassified gas and LNG are good solutions. It will take a lot of time for electric to be competitive with LNG because a lot of payload and passenger capacity is lost because of batteries».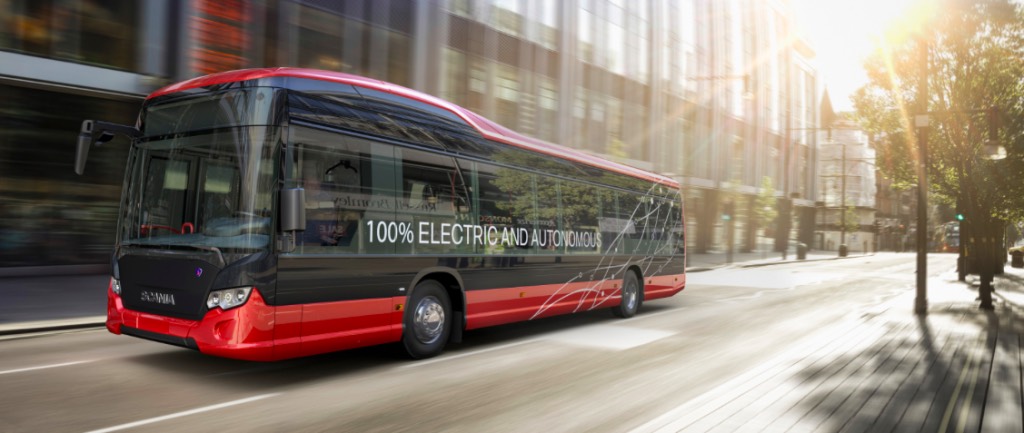 Autonomous driving? The real revolution!
Is Scania looking at hydrogen-powered applications?
«Yes, we have some test trucks piloting with customers. But right now we don't have plans for series production. I personally think it will be a good complementing technology, a piece of the puzzle long term. But there are also big challenges to face, as the extremely high pressure».
Autonomous driving is another key topic in the industry. Scania already announced a pilot starting in 2020…
«There is a lot of talking about electrification but I think that autonomous driving is something that could change the business in a completely different scale. It really would change everything. For us it might even change the business models. We are starting tests in Stockholm, as you mentioned, and we also have a test running for trucks in mining in Australia. I think in buses it will start in dedicated lanes, in BRT applications. It will take time before there will be no safety driver on the vehicle».
Karin Rådström: Scania plants to be fossil-free by 2021
How do you expect 'the bus of the future' to be? 
«Some people think that buses will be smaller because they won't have a driver. The reason why you have certain size buses today, like 12 meter buses, is the driver wage. It is not economical to operate small buses. In ten years, if buses are fully autonomous, they will maybe be shorter, like pods. But I think it will more be as today. Today every bus is different, in every city, and there is no specific reason for that: in some cities you enter in the back, in some you pay ticket in the bus… so I think that even in the future there will be different kind of vehicles in different cities. Maybe for feeder lines it will be possible to have more flexibility with small and big buses, but on big lanes you probably will have big buses, because space will remain an issue and there will still be the need of a big bus to carry more people».
Opening your speech at Busworld, you saw that in 2021 all Scania operations will be fossil free. May you be more specific?
«We are transforming our factories worldwide to run on fossil-free electricity. We have a plan for that and we should be through next year. We will use clean energy locally available, and where there won't be enough fossil-free energy we will compensate».