Scania year-end report 2019: alternative vehicles increased of 46 percent
«To succeed in the transition to a fossil-free transport system, biofuels are crucial. In 2019, Scania increased sales of vehicles that run on alternatives to diesel by 46 percent (6,631 vehicles). There is great potential for wider use of biofuels as all Scania vehicles can run on biodiesel-HVO». Henrik Henriksson, President and CEO of Scania […]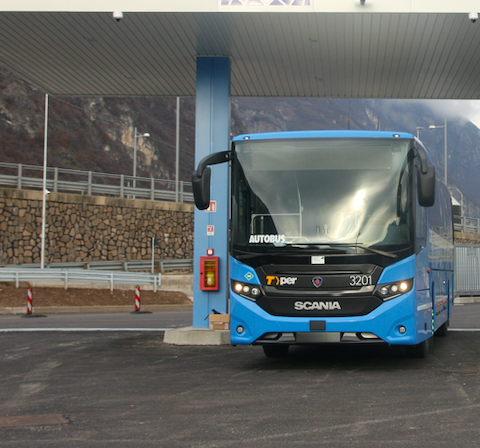 «To succeed in the transition to a fossil-free transport system, biofuels are crucial. In 2019, Scania increased sales of vehicles that run on alternatives to diesel by 46 percent (6,631 vehicles). There is great potential for wider use of biofuels as all Scania vehicles can run on biodiesel-HVO».
Henrik Henriksson, President and CEO of Scania Group, stresses the topic of energy transition through the deployment of biofuel-powered heavy duty vehicles in its comment on Scania year-end report 2019.
It's no mystery that Scania is developing a strong focus on gas-powered application. In late 2019 Scania delivered the very first units of LNG-powered bus in Europe in Bologna (Italy). The new range of battery-electric bus was unveiled at Busworld 2019, with expected start of mass production in the second half of 2020.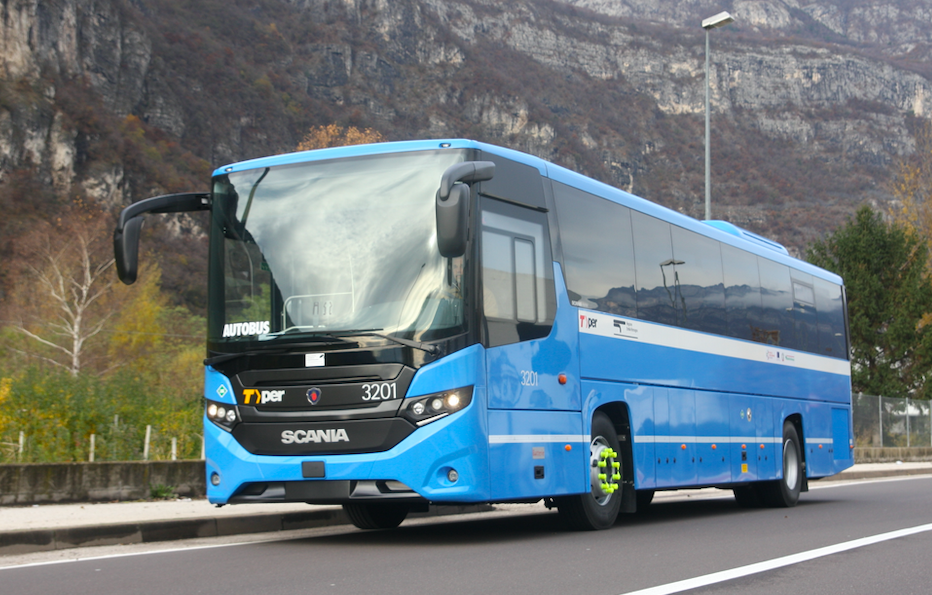 Scania, a 2019 of ups and downs
2019 for the Swedish group was a year of ups and downs. It has been registered a decrease in order bookings, but on the other end net sales increased of 11 per cent up from 2018. Earnings were the highest ever (all the figures in the report HERE).
As Henriksson says, «Total order bookings for trucks and buses and coaches fell by 9 percent in 2019 compared to 2018. Demand for trucks in Europe slowed in the second half of 2019 due to a weakening economic cycle. In Latin America, Brazil's recovery is progressing slowly. In Eurasia and Asia demand is impacted by political and trade-related concerns. For buses and coaches orders decreased in most regions. Scania managed to partly compensate the demand drop in the Middle East. Order intake in Engines was good, despite strong comparative figures 2018».
Scania bus and coaches in the spotlight
Putting bus and coach market in the spotlight (that of course is a tiny slice of Scania business, as the group in 2019 secured orders for 7,387 buses and coaches and no less than 81,352 truck), the report underlines that «order bookings for buses and coaches in 2019 fell compared to the previous year to 7,387 (8,706 in 2018) units. In Europe, order bookings fell and amounted to 443 (589 in 2018) units during the fourth quarter. Order bookings fell primarily in Finland and Spain, but this was offset somewhat by an upturn in Sweden. In Latin America, order bookings fell to 526 (885) units compared to the fourth quarter of 2018. In Asia, order bookings rose to 422 (215) buses and coaches compared to the fourth quarter of 2018, mainly related to Taiwan, which was partly offset by a downturn in Israel. Order bookings in Eurasia fell compared to the year-earlier period and amounted to 1 (4) unit. Order bookings in Africa and Oceania fell to 103 (528) buses and coaches».
Scania's market share in buses and coaches in Europe amounted to 6.4 percent in 2019 compared to 7.1 percent during the previous year.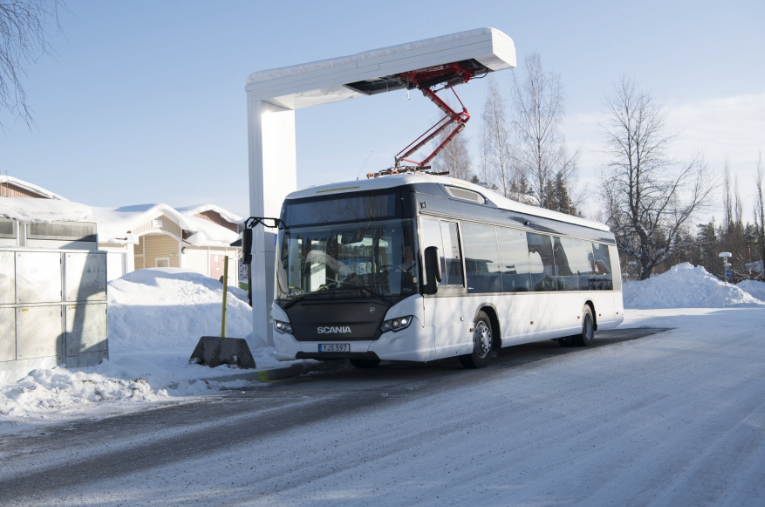 Scania between biofuel and electrification
Transition to less polluting fuels is a key issue. «Biofuels are available right now, while it is taking time for new technology to impact reduction of carbon emissions – still Scania CEO speaking -. In parallel with scaling up use of biofuels, Scania needs to invest in new technology and infrastructure for a gradual changeover to electrification».
Henriksson points out that «In the electrification of heavy vehicles, there is no silver bullet but Scania is developing several technologies, often with customers. One technology track developed with grocery wholesaler ASKO is fuel cell electric trucks powered by hydrogen gas. The trucks recently entered into operation in Trondheim, Norway where ASKO opened a hydrogen gas station. In addition, Scania's fully electric battery-powered trucks for city distribution were installed in the customer's Oslo operations».
Speaking at Busworld 2019, Karin Rådström, Executive Vice President, Head of Sales and Marketing, said that «in 2021 all Scania operations will be fossil free».
And with regards to Coronavirus (on 18th March the group announced the shutdown of most European plants from 25th March for two weeks due to component shortages)? «The full impact on Scania due to the outbreak of the Coronavirus is not currently possible to predict, given the uncertainty of the situation – Henriksson outlines -. We are following developments day-by-day and keep a tight dialogue with our customers, suppliers, union representatives  and other partners».