Solaris is leading the battery-electric bus market 2020 in Western Europe (so far)
With 242 e-buses registered between January and September 2020 (over 23% of market share), Solaris Bus & Coach is at the moment leading the chart of battery-electric bus producers in Western European countries plus Poland. In the latter, Solaris domestic market, the Bolechowo-based manufacturer's logo appears on three e-buses out of four, according to the […]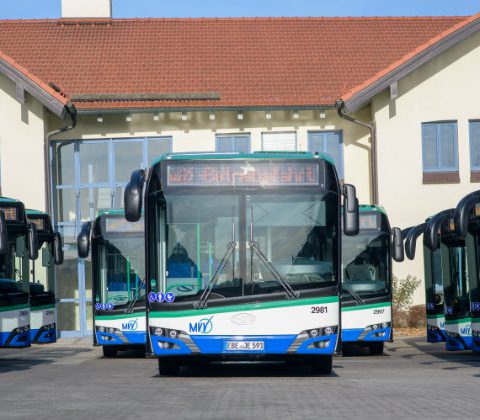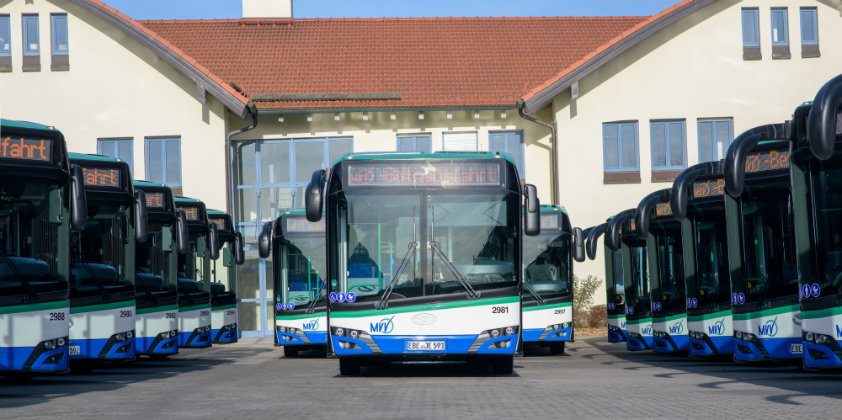 With 242 e-buses registered between January and September 2020 (over 23% of market share), Solaris Bus & Coach is at the moment leading the chart of battery-electric bus producers in Western European countries plus Poland. In the latter, Solaris domestic market, the Bolechowo-based manufacturer's logo appears on three e-buses out of four, according to the producer's figures.
Behind Solaris we find BYD – ADL with 163 registrations, then BYD with 159 vehicles and, fourth, VDL Bus & Coach with 102 e-buses registered so far in 2020. The Dutch brand is anyhow still at the forefront of the chart of e-bus sellers in the period 2012 – 2020 with 770 e-buses (18.9 market share).
The figures come from the data collected and analyzed by the consulting firm Chatrou – CME Solutions about battery-electric bus market in the first three quarters of 2020. These figures, compared to the ones regarding the same market until 2019, make it possibile to outline trends and draw a picture of market shares in 2020 (excluding Q4).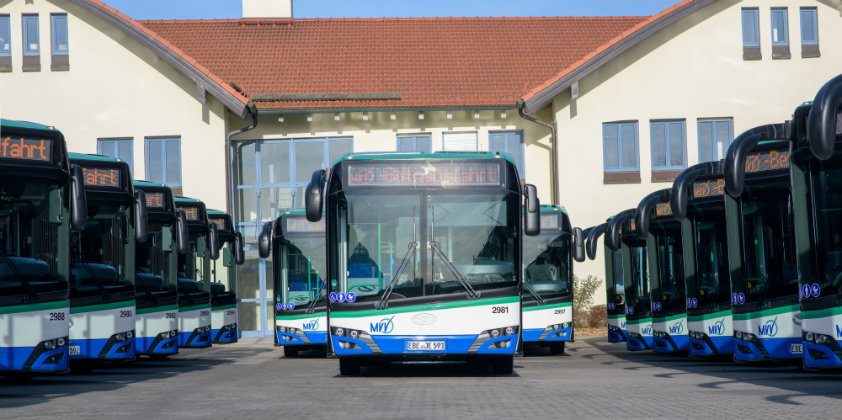 Solaris leading electric bus market 2020
Solaris has made a great jump ahead compared with last year: while 2019 ended in Bolechowo with 145 battery-electric bus registrations, this year the Polish producer has 242 vehicles registered so far. VDL has registered 102 e-buses in the first three quarters of 2020. Last year (whole year) it was 386. Anyhow, as mentioned above, it is still abundantly keeping the first position considering the vehicles registered between 2012 and Sept. 2020 (770).
Just to name a few other cases, Iveco – Heuliez Bus has 72 e-buses registered in 2020 and Ebusco 60 (a figure that is bound to increase heavily: CEO Peter Bijvelds forecast for 2020 a total volume of around 200 e-buses delivered, mostly in the Netherlands where deliveries are underway). A nice jump ahead has been done by CaetanoBus: 16 e-buses registered in 2019, 43 so far in 2020 (manly thanks to the UK market).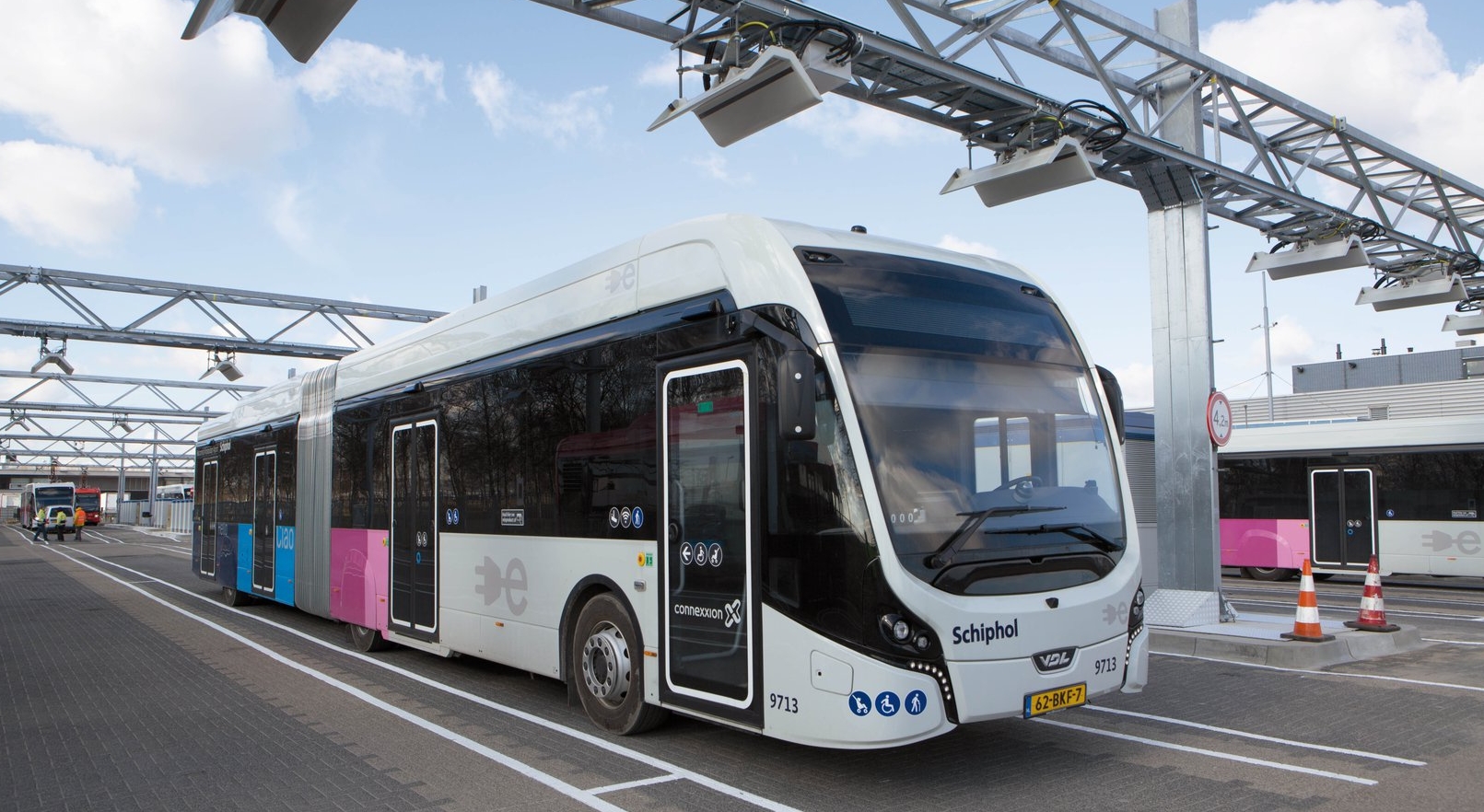 Coronavirus-crisis will impact on 2021
The crisis related to the pandemic is expected to have negative implications on next year, as in this dramatic 2020 more than a tender was postponed or deleted. A situation highlighted, for instance, by Ebusco's CEO Peter Bijvelds with Sustainable Bus in a recent interview. This will have consequences also on the electric bus market.
Anyhow, the whole city bus market this year has narrowed comparing with 2019. Still according to Chatrou – CME Solutions figures, in the period Jan-June there had been 1,300 city buses, 500 intercity and 3,500 coaches missing compared to 2019. Western European countries registered a -12% in Q1 and -27% in April-May with regards to Class I registrations.
Focusing on the city bus segment, it must be highlighted that 2019 has been a peculiar year, with exceptionally high registrations volume: the 14,392 Class I registration of last year marked indeed a +30% as against the mean value recorded in the years from 2009 to 2018).
A step back: 2019, a record year
Stepping backward, in 2019 (whole year) nearly 12 per cent of city buses registered in 2019 were battery-electric. There were more e-bus registrations last year than in the period 2012 – 2018. The thresold of 1,000 electric bus units was already exceeded in September, and the year ended with as many as 1,687 e-buses registered on a total market of 14,392 citybuses. In 2018 they had been 548. That is to say: between 2018 and 2019 the number of zero emission buses (excluding trolleybuses) registered in Europe has tripled.