Volvo e-buses for Spanish market will be built with Castrosua
Volvo Buses and the Spanish coachbuilder Castrosua have officially entered a strategic co-operation agreement for the production of electric buses headed to the Spanish market, as reported on Swedish trade media bussmagasinet.se. Castrosua has already entered similar agreements with BYD and Scania (with e-bus model unveiled at Busworld), while Volvo Buses has also entered a […]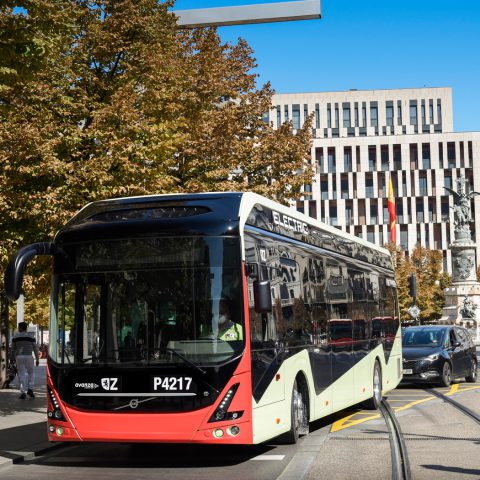 Volvo Buses and the Spanish coachbuilder Castrosua have officially entered a strategic co-operation agreement for the production of electric buses headed to the Spanish market, as reported on Swedish trade media bussmagasinet.se.
Castrosua has already entered similar agreements with BYD and Scania (with e-bus model unveiled at Busworld), while Volvo Buses has also entered a coach-building partnership with Sunsundegui, while for e-buses the Swedish group turned so far to MCV.
Volvo – Castrosua for the Spanish market
Under the agreement, Castrosua will body Volvo's BZL electric bus chassis with its Nelec body. While Castrosua has previously constructed bodies on Volvo chassis independently, this agreement signifies a deeper level of cooperation between the two companies. The first buses resulting from this collaboration are anticipated to undergo real-world testing and marketing in the second quarter of the upcoming year, with initial deliveries scheduled for the end of 2024.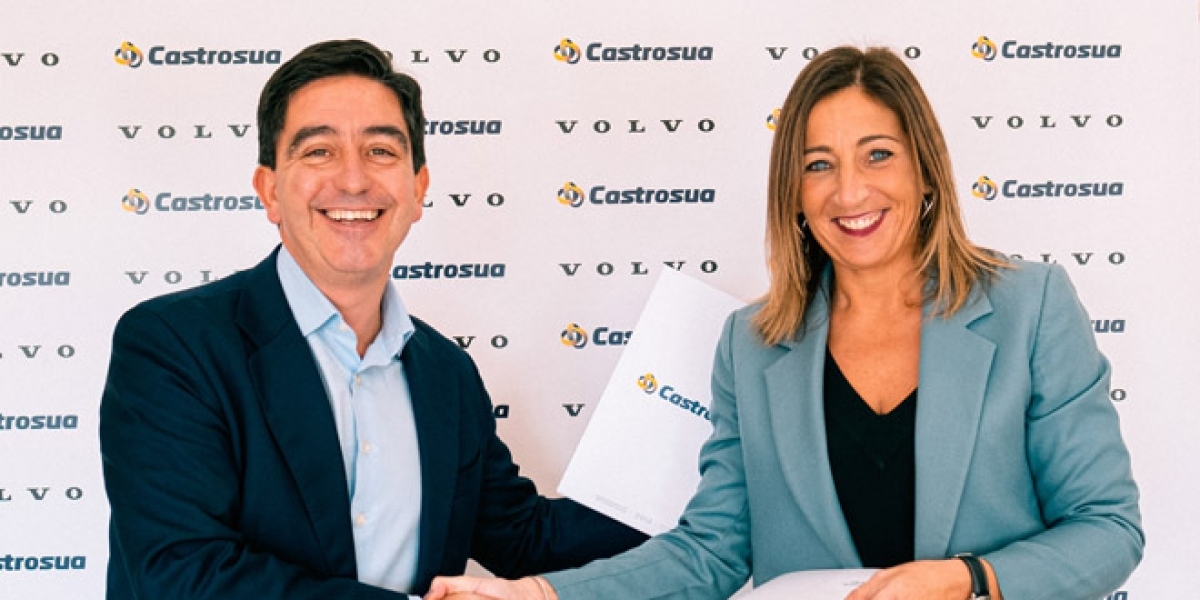 Jaime Verdú, CEO of Volvo Buses in Spain, and Castrosua's CEO Beatriz Castro. The collaboration extends beyond a mere manufacturing partnership; it embodies a shared vision for advancing cleaner and more efficient public transport solutions.
Jaime Verdú, CEO of Volvo Buses in Spain, is quoted as saying: "Together we want to offer mobility solutions that meet the highest standards of quality, sustainability, and performance."
"We are confident that our collaboration with Volvo Buses will allow us to offer the market a very interesting new option," comments Castrosua's CEO Beatriz Castro
"As we celebrate our 75th anniversary, this collaboration with Volvo Buses marks a milestone in our commitment to innovation and sustainable mobility," affirms Castro.