900 e-buses deployed by Mowasalat during the FIFA World Cup. Our experience in Doha
Around 900 e-buses are in operation under the livery of Qatar public transport company Mowasalat during the World Cup. We had the opportunity to visit the facilities and having a closer look at the operations thanks to an invitation by Chinese manufacturer Yutong, provider of most of the vehicles. Buses were indeed purchased following an […]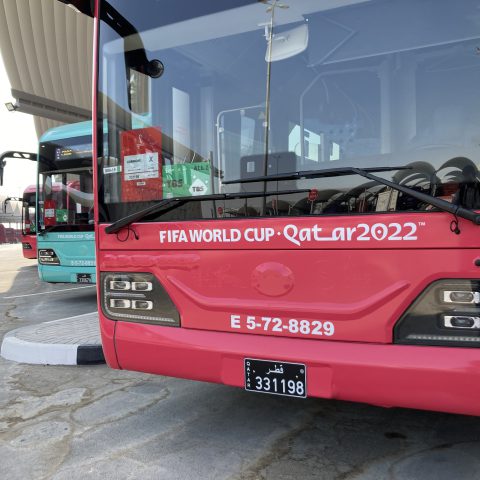 Around 900 e-buses are in operation under the livery of Qatar public transport company Mowasalat during the World Cup. We had the opportunity to visit the facilities and having a closer look at the operations thanks to an invitation by Chinese manufacturer Yutong, provider of most of the vehicles.
Buses were indeed purchased following an international call for tender that saw the participation of "around ten manufacturers". The largest lot, focusing on battery-electric buses, has reportedly not received much interest and bids from European manufacturers.
Electric buses deployed in Doha for FIFA World Cup
Yutong has been awarded an order for 1,002 vehicles, 741 of those electric-powered (the remaining are diesel-powered). For the Chinese group this is seen as a first step in the region: Yutong signed a framework agreement with Qatar Free Zones Authority (QFZA) and Mowasalat to establish a KD factory in Qatar that will be serving the whole area.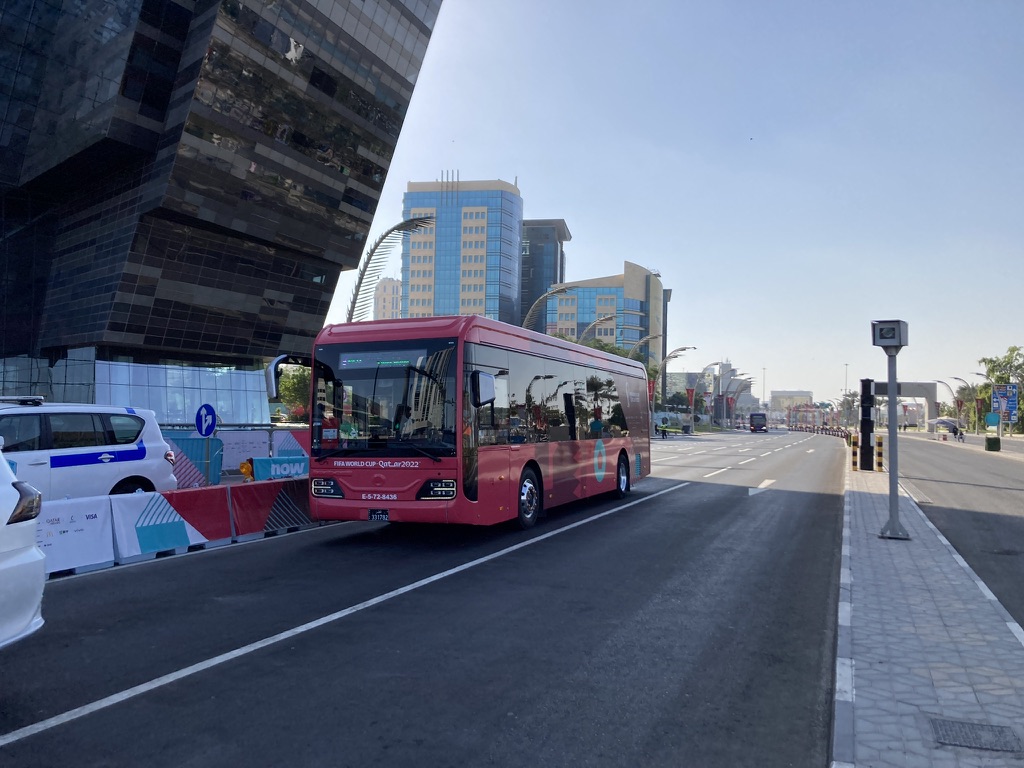 Chargers have been awarded to ABB. We are talking of over 125 MW of charging capacity, 1,300 connectors for destination charging and 89 opportunity chargers.
Three new depots dedicated to zero emission buses have been built. We have been visiting one of those, Al Rayyan depot, some 30km far from the city (but Mowasalat stressed that these vehicles are deployed on routes starting close to the facility). There is space for as many as 390 e-buses and 190 chargers. Not the biggest one: that is Lusail, where it's possible to accomodate 478 vehicles.
Yutong E11, coaches and minibuses deployed
The lion's share in the new e-bus fleet is played by the Yutong E11 city bus model, delivered in 673 units. It's the same model that is operated in Bergen, Norway. The configuration adopted in Doha fulfills European standards. Besides the E11 also 60 electric minibuses and 60 electric coaches are in operation. The first ones are used in residential areas for the first and last mile towards metro and bus stations, the second ones, sold also in Europe under the name of TCe12, are used for transfer of supporters to the stadium and will be deployed, after World Cup, on intercity routes.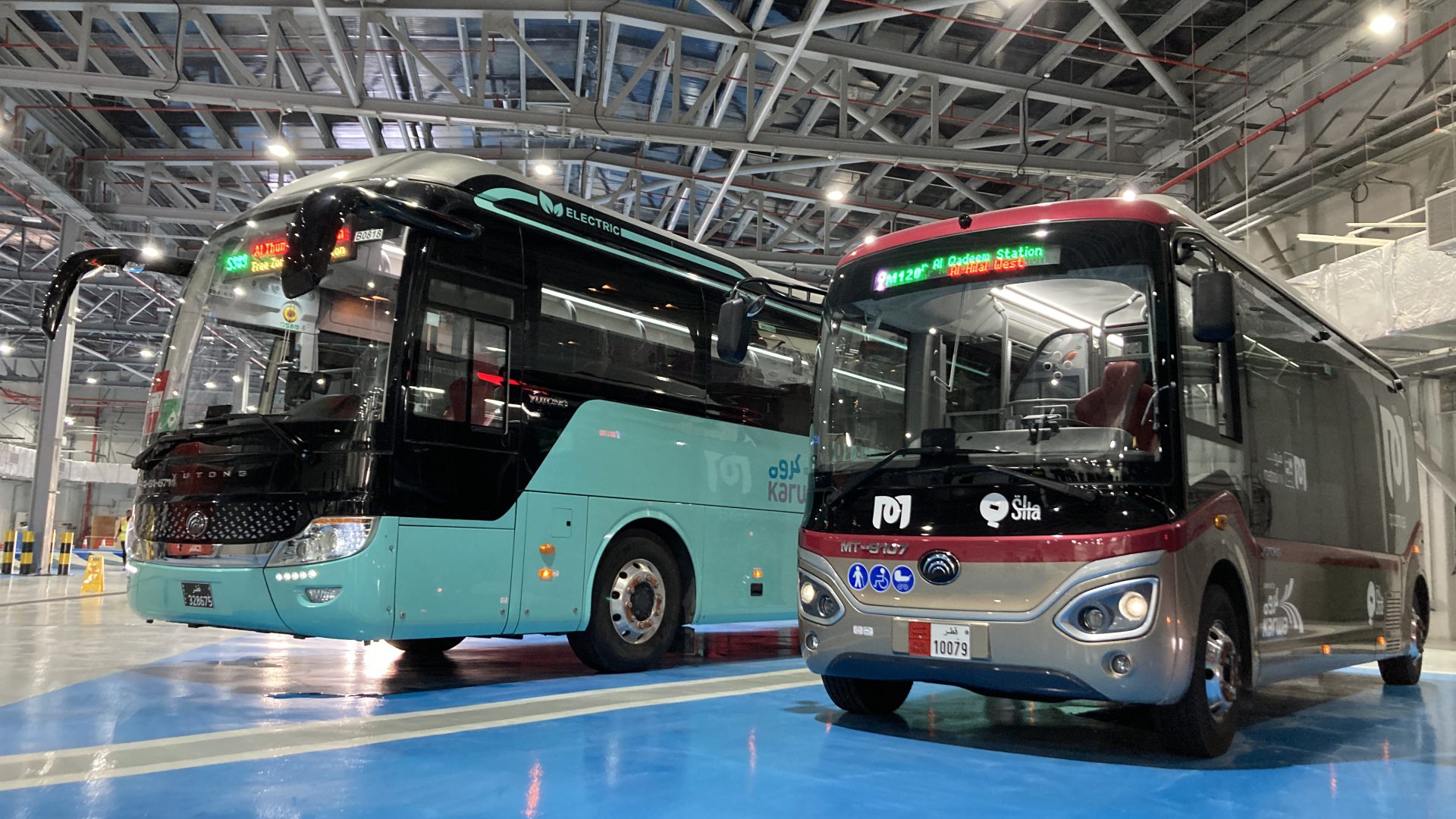 Mowasalat bus fleet on a transition journey
Mowasalat bus fleet consists of around 3,050 buses. The 900 e-buses make then up around 30 per cent of the State-owned public transport company's fleet. Mowasalat runs also some 170 CNG buses. A 5 MW solar energy production has been installed in Lusail depot. At Al Rayyan the vehicles are charged with electricity coming from the grid, then relying on Qatar's energy mix (around 85 per cent generated through fossil fuels, mainly gas). By 2030, Qatar has set the goal of attaining 20% of its energy from solar power, together with other ambitious sustainability goals included in Qatar Vision 2030 strategy.