Eyes on the Isuzu Citivolt 12, the first electric 12-meter vehicles in the brand's offer
It's not an entirely new development, as the world premiere took place at the IAA Transportation in Hannover in September 2022. After introducing the Novociti Volt as a midibus to the market, Isuzu has now available a full-sized urban bus, measuring 12 meters in length: the Citivolt 12. This is the first 12-meter electric bus […]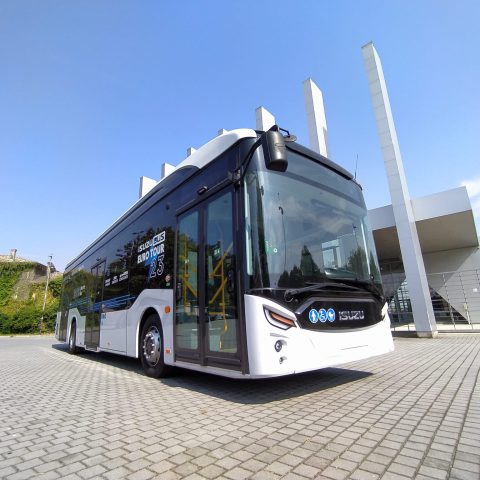 It's not an entirely new development, as the world premiere took place at the IAA Transportation in Hannover in September 2022. After introducing the Novociti Volt as a midibus to the market, Isuzu has now available a full-sized urban bus, measuring 12 meters in length: the Citivolt 12. This is the first 12-meter electric bus from the Turkish manufacturer.
It'll be among the highlights at upcoming Busworld Europe in Brussels!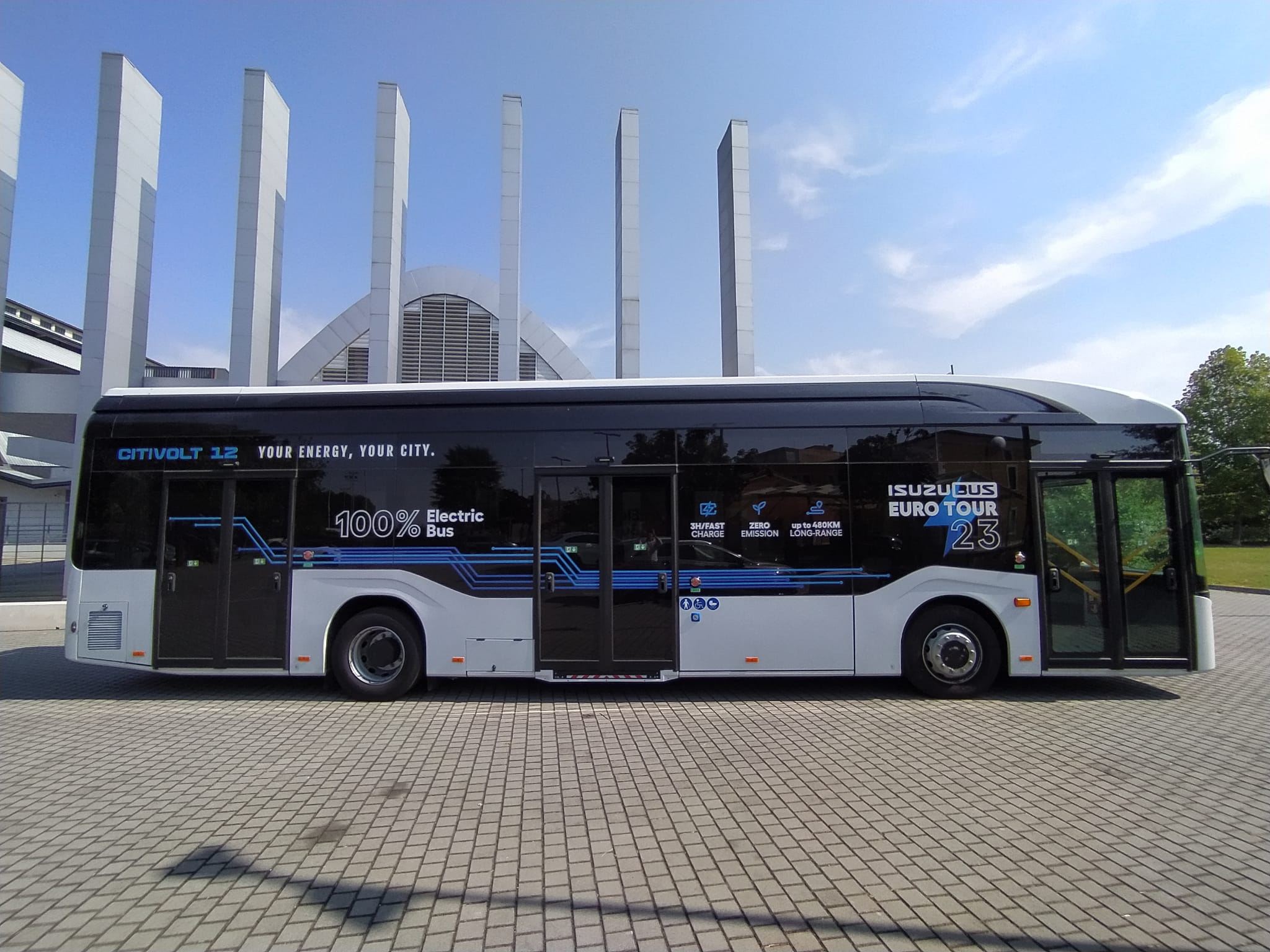 Isuzu launches Citivolt 12
Electric vehicles are also at the core of Isuzu's industrial strategy, as Tugrul Arikan, managing director of the group, told us in May 2022. This was his statement concerning new presentation in 2023: "Next year we will launch a 12-meter battery electric model and, by the end of the year, also a 18-meter. They'll be in series production by the end of 2024: at that time we will have completed our full line of electric buses. Also Grand Toro and minibuses will be offered in electric versions. And, at the moment, we are about to kick off the electrification project of the Kendo Class II bus".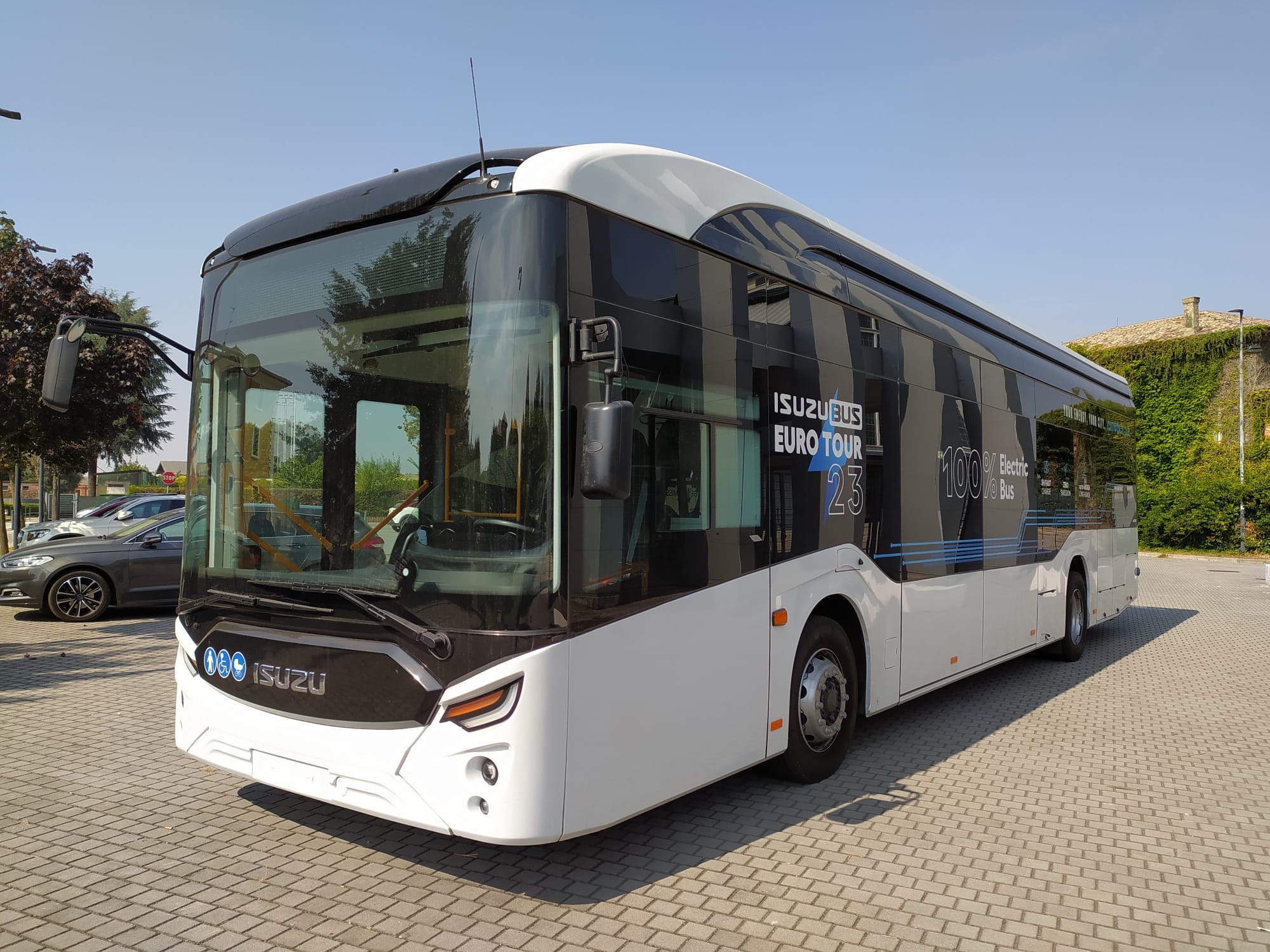 Concerning battery supplier Tugrul Arikan said that "For the 8-meter Novociti Volt we use CATL batteries. On the 12-meter and 18-meter we started a cooperation with Proterra".
Isuzu and Proterra, in fact, had announced in November 2021 a collaboration for Isuzu's Citi Volt electric buses, which will be equipped with Proterra's battery systems. This collaboration marks the entry of the American company in the European public transport market. It should be however noted that in summer 2023 Proterra has filed for Chapter 11 protection in a bid to reinvigorate its financial standing.