Bogotà turns electric with BYD. 379 electric buses to hit the road
Bogotà goes electric. With a batch of no less than 379 electric buses provided by BYD. A few days after the announcement of the 130 electric bus order in Los Angeles (a record for the US), the Latin American deal was concluded yesterday, 15th November. The Chinese group has already a large fleet in Santiago de […]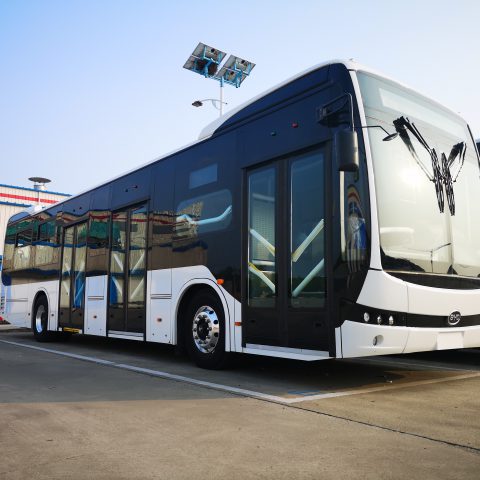 Bogotà goes electric. With a batch of no less than 379 electric buses provided by BYD. A few days after the announcement of the 130 electric bus order in Los Angeles (a record for the US), the Latin American deal was concluded yesterday, 15th November. The Chinese group has already a large fleet in Santiago de Chile (100 ebuses in operation since 2018 plus 183 delivered this summer). As in Santiago, the charging infrastructure will be realized by Enel X.
The contract for electric buses in Bogotà has been awarded by the capital's TransMilenio SA mass transport authority. The contract follows the tender for 594 electric buses (12-meter and shorter) issued in June.
BYD vehicles will be deployed on SITP network in the Colombian capital city, a bus system in mixed lanes. On the other hand, TransMilenio routes are mainly operated by articulated or double articulated buses (with large 'employment' of gas buses).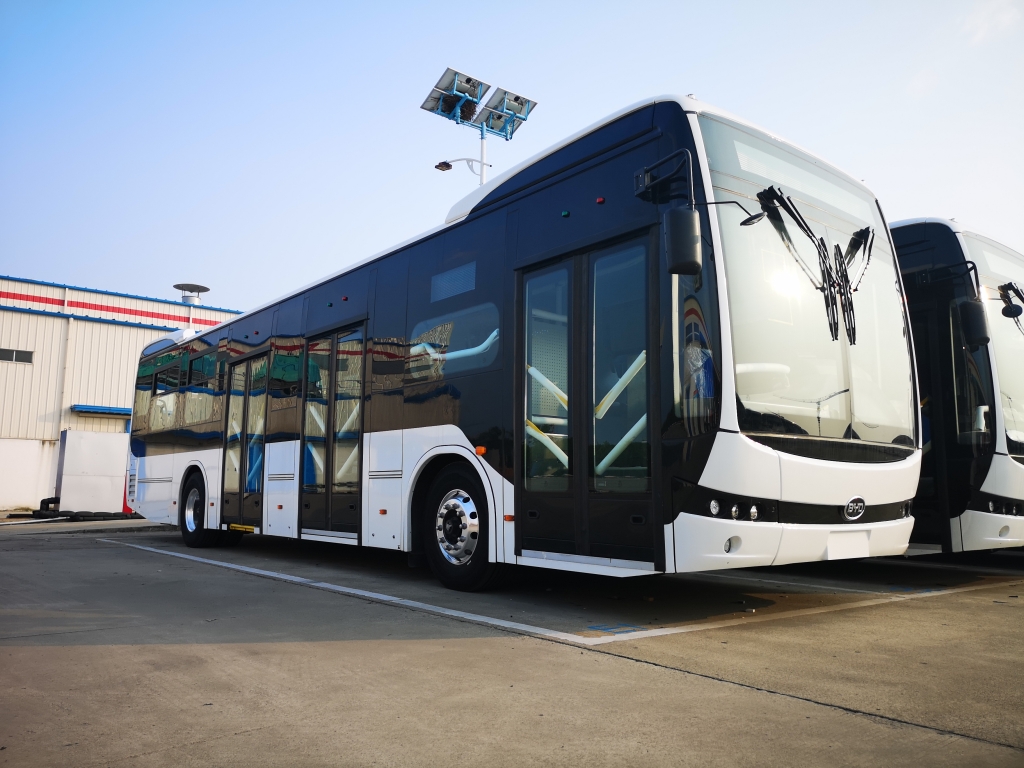 Bogotà takes electric buses
The BYD electric buses for Bogotà are expected to begin operations in September 2020, giving Bogotá the largest electric bus fleet on the continent and one of the largest in the world.
Along with the 64 pure electric buses in Medellín, Colombia will have a total of 443 BYD electric buses, putting it at the forefront of Latin America's rapid push towards public transport electrification.
BYD big fleets in Chile and Colombia
The buses will be manufactured entirely by BYD and operate in the Integrated Public Transportation System – SITP, with the towns of Usme and Fontibón to be the first to enjoy the firm's cutting-edge electric bus technology. This order also sees BYD smashing the record for the largest electric bus order in the Americas, following its delivery of 183 buses to Chile during August 2019.
It is estimated that in its first year of operation, this fleet will cancel out 21,900 tons of CO2 and 526 kilograms of PM 2.5 pollutant particles. Still according to figures provided by BYD, the fleet will also be 60% cheaper to operate these buses, compared to traditional diesel-powered buses.
"With the arrival of zero emission electric buses to the SITP, we fulfilled a dream that this administration had proposed, and for which we worked hard, to give the city a better public transport service, with technology that's both state-of-the-art and user-friendly," said María Consuelo Araujo, General Manager of TransMilenio SA.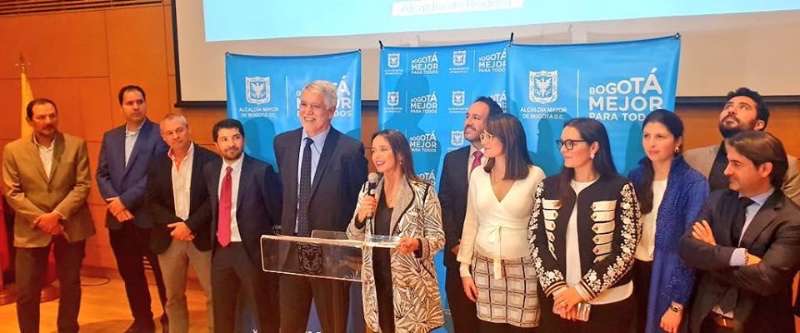 BYD, a strong interest for Latin American electric bus market
"The Somos Group has over 50 years of experience in passenger transport in Bogotá and 20 years in the TransMilenio system, for us the operation of electric buses is a great challenge and we trust that it will bring great benefits to all of Bogotá's citizens," said Enrique Wolf, General Manager of the Somos Group. "BYD has shown great interest in the Latin American and Colombian market and was an essential part of our decision to enter this business, by giving us the necessary confidence and solidity that should support such an important process." Somos Group is one of the local bus operators that will run BYD electric buses.
"BYD's successful bid to provide 379 buses today is a great achievement for Bogotá and TransMilenio, which is leading the global shift to cleaner and more sustainable transport," said Lara Zhang, Country Manager of BYD Colombia.