The first electric bus fleet in Argentina. 18 ebuses supplied in Mendoza
Argentina has its first electric bus fleet. 18 vehicles began operations a few days ago in the city of Mendoza. 12 units come from BYD. The zero emission bus fleet is operated by STM. BYD delivered to Mendoza 12 K9 units The 12-meter K9 model buses feature low floors, air conditioning and heating systems, and […]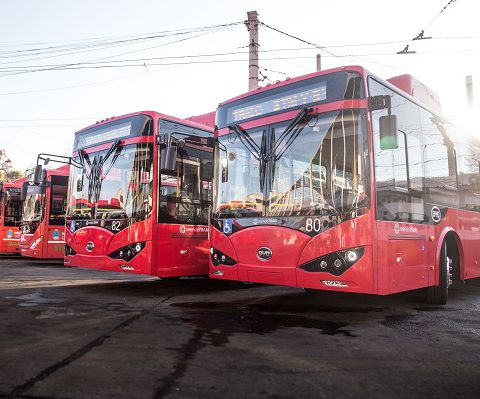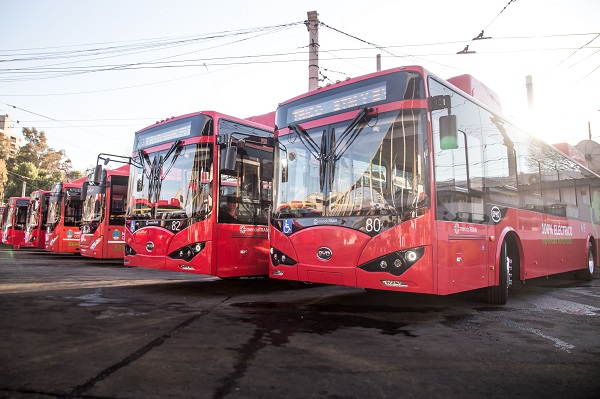 Argentina has its first electric bus fleet. 18 vehicles began operations a few days ago in the city of Mendoza. 12 units come from BYD. The zero emission bus fleet is operated by STM.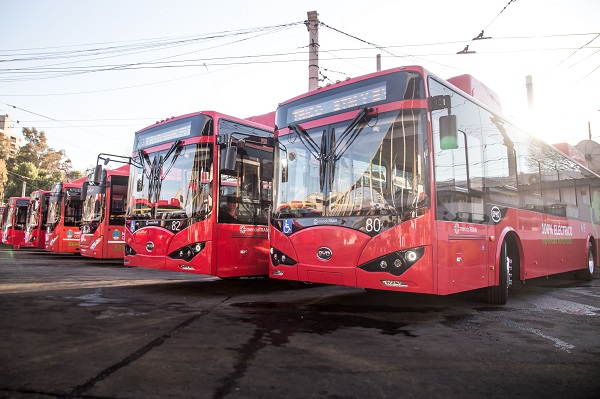 BYD delivered to Mendoza 12 K9 units
The 12-meter K9 model buses feature low floors, air conditioning and heating systems, and three lateral access doors, BYD points out in a press release. They also include automatic ramps and a side tilt function for disabled passenger access, plus camera and covers on the doors for greater security. Boasting a minimum capacity of 26 seated passengers, they also come with space reserved for wheelchairs. What's more, they feature electric motors attached parallel to each wheel, using iron-phosphate batteries as well as regenerative braking that enables additional energy stored in the batteries.
The Governor stressed that "It is a special moment for Mendoza. We are mitigating an environmental problem. It is something that we've planned since 2015. We are making great progress in the city, with works that improve the quality of life in Greater Mendoza. Today we incorporate these 18 vehicles, which are the main fleet in the country. "
BYD buses from North Europe to South America
Recently the Chinese company has delivered 16 zero emission short buses to ATM Messina, in South Italy. In Messina, now, 15 per cent of the bus fleet is powered by batteries.
BYD is also gaining ground in North Europe: public transport operator Nobina has become BYD's largest bus customer in the region, after having signed a last order for 20 zero emission buses for Sweden in May. According to the figures released by BYD, a total of 138 vehicles will be deployed by Nobina in the Nordic countries of Europe.
On the other side of the world, Santiago de Chile has ordered further 183 BYD ebuses, that will join the 100 already in operation thanks to the partnership with energy provider Enel X.
BYD in Europe, the Hungarian home
In May we had the opportunity to visit the Hungarian plant in Komàron where the electric buses for the European market are assembled (at the moment only the 12 meter, in the future also the other 'sizes'). The plant, thanks to an investment of 20 million euros, opened its doors on April 4, 2017. A major investment that produced "the first BYD electric bus factory in Europe". In the Hungarian plant, which covers an area of 60 thousand square meters, 300 people work for an annual production potential of 400 buses (in two shifts work).
In Komárom, chassis for the UK market and airport buses are also being built for the time being. In 2018 BYD also started production in France.
A total of 18 electric buses have officially gone into operation in the Argentine city of Mendoza. Some of the vehicles are from the Chinese group BYD, which is expanding its dominant position in the electric bus market in Latin America.