Trolleybuses in Berlin, BVG is considering massive deployment in Spandau district
BVG is considering a trolleybus-based solution in Berlin's Spandau district. A network that might in the future be served by bi-articulated vehicles equipped with In Motion Charging technology. According to a study realized by the German public operator, partial electrification by overhead lines represents an economic optimum between the charging infrastructure and the batteries. The […]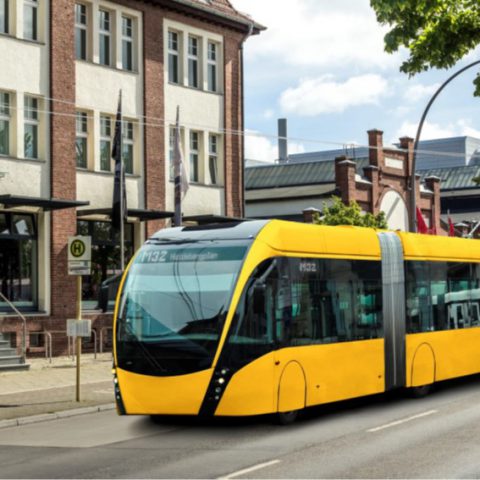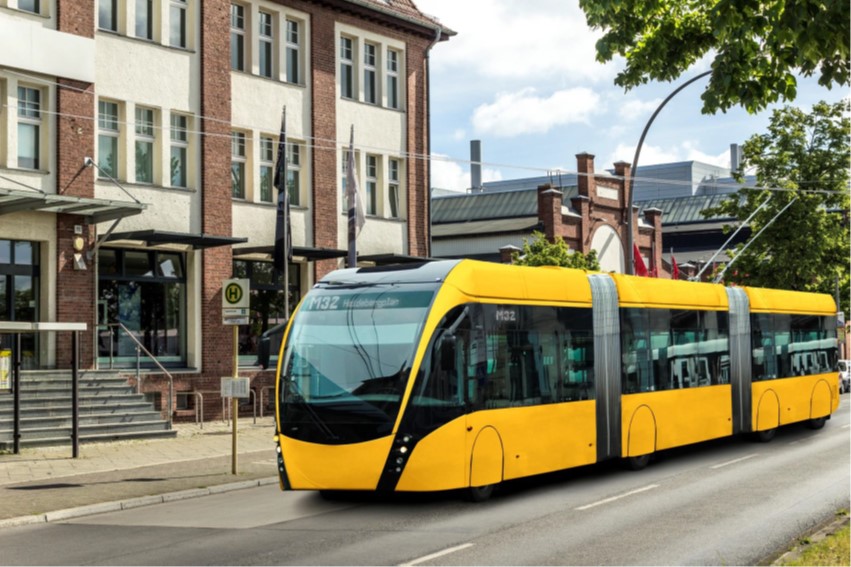 BVG is considering a trolleybus-based solution in Berlin's Spandau district. A network that might in the future be served by bi-articulated vehicles equipped with In Motion Charging technology.
According to a study realized by the German public operator, partial electrification by overhead lines represents an economic optimum between the charging infrastructure and the batteries. The news is reported on the French specialized magazine Mobilités Magazine and on Urban-transport-magazine.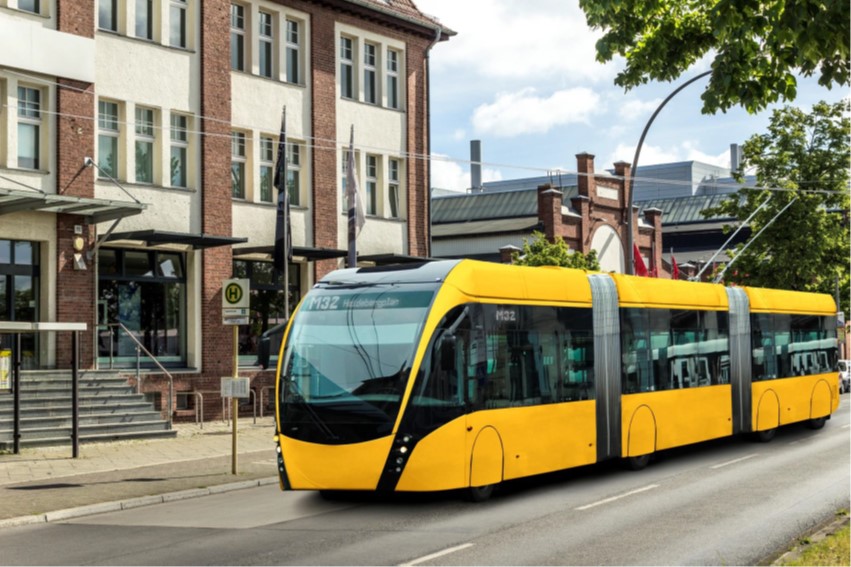 Trolleybuses among the options for Berlin
BVG plans the electrification of the bus fleet by 2030. By 2021, some 225 e-buses are expected to hit Berlin's streets. The first eCitaro has been presented in early 2020, (it's part of a 15 units order) and further 90 e-buses are coming from Solaris with deliveries from spring 2020. An order that follows the 15 units ordered in 2018 and the articulated bus batch (15 units as well) bought in March 2019. The Polish supplier of charging infrastructures Ekoenegetyka is supplying the city with no less than 130 stations for electric buses.
In this framework, a partial installation of trolleybus overhead lines is being taken into consideration for Spandau district.
According to the feasibility study carried out by BVG and presented at German fair ElekBu 2020, the goal would be to provide between 50 and 65% of journeys by wire in the district. It is also argued that this solution does not affect travel or operating times and that it allows the bus fleet to be optimised (no vehicles immobilised by recharging).
The choice of bi-articulated vehicles is also made possible by recharging while driving, thus reducing the need for traction batteries.
235 km of trolleybus line for Spandau
Three options were analyzed by Berlin's public transport operator: scenario 1 with 84% overhead lines, B with 61%, C with 54% under catenaries. The BVG chose as more suitable the option B with, all the same, 235 km of lines including 148 under wire. No less than 15 lines would be converted to trolleybus operation according to this plan. The project would need the procurement of 190 vehicles (115 articulated plus 75 double-articulated) for a total investment (including infrastructure) of around €300 million.