Former e-bus batteries supporting the shift towards zero emissions: Zenobe installs on-site batteries to power e-forklifts in Belgium
Zenobe is partnering with construction group Aertssen in Belgium: on-site batteries have been installed at its main office in order to store surplus renewable energy generated by 5,500 solar panels and manage energy price volatility. The stored energy can be released to power Aertssen's business operations, including its fleet of electric forklifts. What is interesting, […]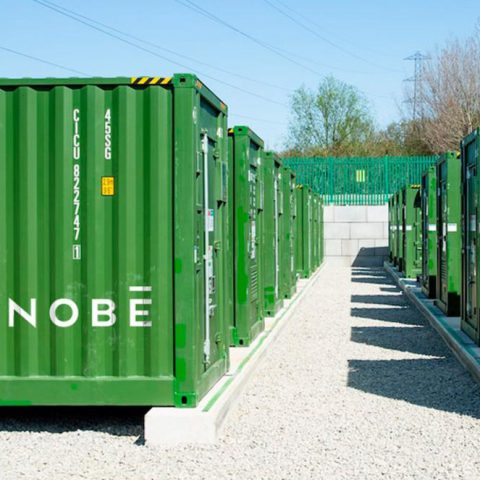 Zenobe is partnering with construction group Aertssen in Belgium: on-site batteries have been installed at its main office in order to store surplus renewable energy generated by 5,500 solar panels and manage energy price volatility. The stored energy can be released to power Aertssen's business operations, including its fleet of electric forklifts. What is interesting, the batteries come from an e-bus.
It's Zenobe first project in the Benelux. Pilot projects addressed at the reutilization of e-bus batteries have been put in place so far by Volvo Buses, Solaris Bus & Coach, Irizar and Mercedes.
Zenobe: e-bus batteries for on-site storage
Zenobe Energy powers today 20% of the EV bus market in the UK. For instance, Abellio and Zenobe Energy, together, brought 34 electric buses to London, according to a new scheme aimed at 'setting free' the operator from a series of issues related to the transition to emobility. The collaboration marked the first example of complete financing and provision of a 'battery on the bus' scheme in London. Zenobe Energy, which is basically owner and operator of battery storage systems, take care of the batteries on the buses, run and maintain the charging infrastructure in the depot, and fund the remainder of the buses for Abellio at a fixed cost. 
Previously, Zenobe has provided a 120kWh second-life battery to help power Extreme E's paddock operations as Extreme E's Official Energy Storage Supplier. Extreme E is an international off-road racing series that uses electric SUVs to race in remote parts of the world.
In this latest project in Belgium, Zenobe is ensuring that Aertssen too can use renewable power more of the time, whilst saving money. This allows also saving of 1,250 tonnes of CO2 over 15 years, Zenobe calculates.
Steven Meersman, Co-founder and Director of Zenobe, says: "It marks the first time a second-life bus battery is used in Belgium to store renewable energy on site. It's also a great demonstration of how EV batteries can be used to support the shift towards a zero-emissions future. We're proud to be working with Aertssen on this exciting project. It's an important step forward for Zenobē, Aertssen and for second-life batteries in Belgium."
Tim Maeyens, Business Development Manager Green Energy for Aertssen, comments: "Zenobe's second-life battery ensures that the locally produced green energy is also stored and used locally. This is a step towards making Aertssen's operations even more sustainable."