Yutong to deliver further 20 e-buses in the Nordics. An order from Keolis for Denmark
Keolis opts again for Yutong. 20 out of 70 buses in Odense (Denmark) will be replaced with Chinese-made zero emission vehicles. With regards to electric bus vehicles in the Scandinavian countries, it's the second time in six months that the Paris-based public transport operator chooses the Chinese manufacturer. In December 2019, a contract was secured for […]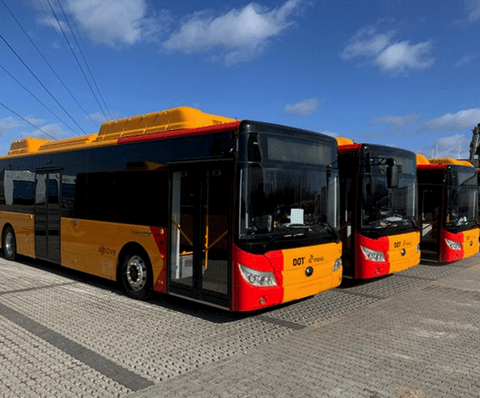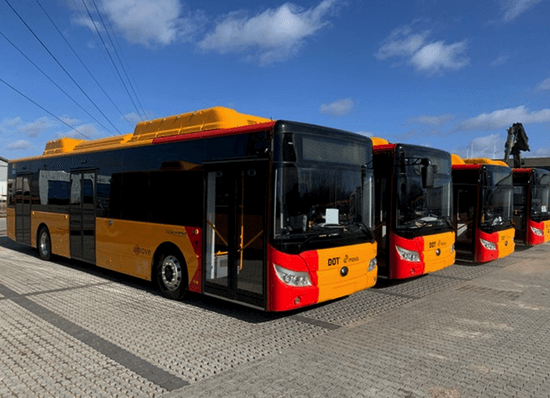 Keolis opts again for Yutong. 20 out of 70 buses in Odense (Denmark) will be replaced with Chinese-made zero emission vehicles. With regards to electric bus vehicles in the Scandinavian countries, it's the second time in six months that the Paris-based public transport operator chooses the Chinese manufacturer. In December 2019, a contract was secured for as many as 88 e-buses for Bergen, in Norway. The news is reported on the media www.tv2fyn.dk and Electrive. Yutong has already a batch of e-buses in operation in Denmark, in the town of Roskilde.
Keolis will be soon running 32 e-buses in Greater Copenaghen area, following a new contract awarded by Movia in mid-April 2020.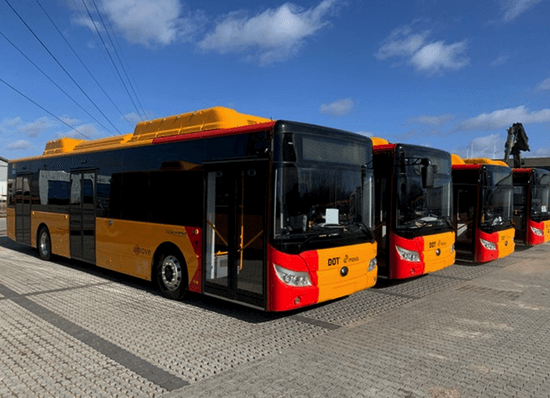 Odense switches electric with Keolis
The electric buses will replace the oldest diesel buses today operating in the 200,000-inhabitants city Odense. Deliveries are expected for spring 2021. Keolis is in charge of the public transport network since 2015 on behalf of the PTA FynBus, and on 30 April 2020 has just obtained a four-year extension of its operation and maintenance contract, which was originally scheduled to end in August 2023. This contract extension, which will generate cumulative sales of €75 million, will run until August 2027.
As part of this contract extension, which will start in August 2023, Keolis will renew part of the network's fleet of 70 vehicles, with the introduction of 20 electric buses. To this extent, Keolis will train 228 drivers and 14 maintenance workers, and will install charging stations at the depot that will enable the vehicles to be fully recharged in six hours.
The network, which includes 10 bus lines, will be restructured in 2021 in order to be fully integrated into the city's future tramway network, which Keolis is expected to launch in the autumn of 2021.
Yutong E12 for Odense
It is not specified which model will be in operation in the Danish city, but it is likely it will be the Yutong E12, a 12-meter electric bus that in Bergen will be delivered in a configuration with 34 seats and 422 kWh battery capacity. The same model is in operation in Roskilde (Denmark) and was delivered in Santiago de Chile.
What is interesting, Roskilde stands out for being the first municipality in Denmark to switch to full electric public transport. Of course the small size of the city (50,000 residents, 20 buses in operation on 9 routes) makes it easier to achieve the goal…
Keolis to run Yutong buses in Odense
20 per cent of Keolis bus fleet worldwide runs on alternative energy. It means 3.704 vehicles. Keolis group released in April the 2019 results. The public transport company has exceeded the 6 billion euro turnover mark (+ 11 per cent), achieving in 2019 an increase of the operating result EBITDA (+7%). And, in the document, declares the year 2019 as a key year for e-mobility in the group worldwide.
In 2019, for the first time, it is pointed out, Keolis' international business activity was slightly higher than that of France (including non-transport related activities such as EFFIA and Kisio), as illustrated by respective turnovers of 50.1% and 49.9%. In terms of numbers of passengers carried in 2019, the breakdown was even (1.7 billion internationally versus 1.7 billion in France).