Keolis 2019 results, a crucial year for energy transition and internationalisation
20 per cent of Keolis bus fleet worldwide runs on alternative energy. It means 3.704 vehicles. Keolis group just released the 2019 results. The public transport company has exceeded the 6 billion euro turnover mark (+ 11 per cent), achieving in 2019 an increase of the operating result EBITDA (+7%). And, in the document, declares the […]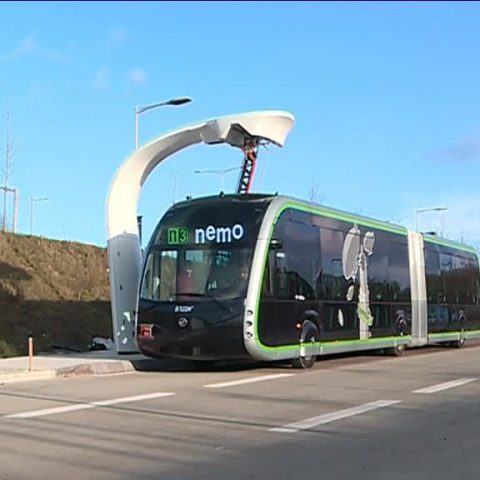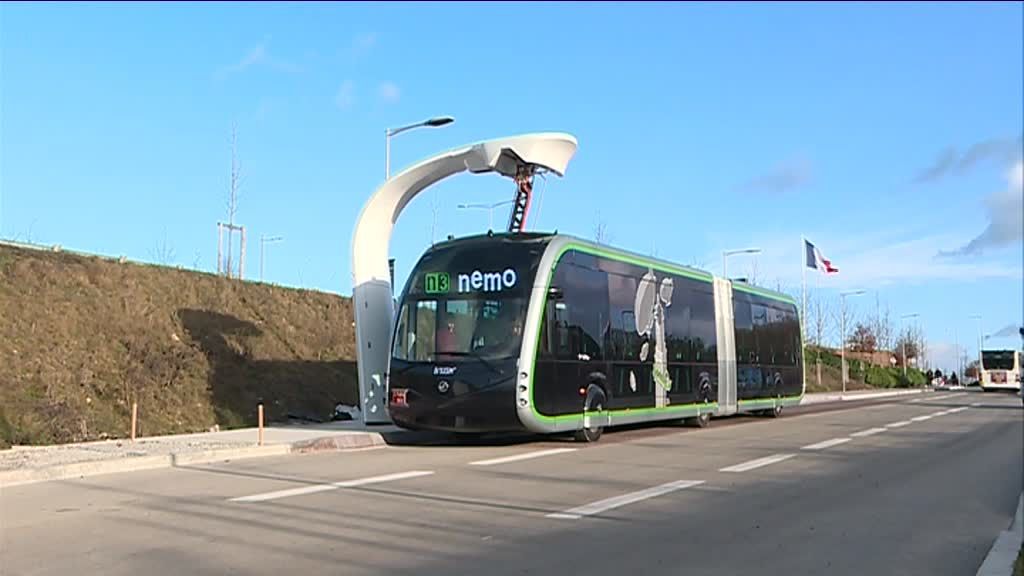 20 per cent of Keolis bus fleet worldwide runs on alternative energy. It means 3.704 vehicles. Keolis group just released the 2019 results. The public transport company has exceeded the 6 billion euro turnover mark (+ 11 per cent), achieving in 2019 an increase of the operating result EBITDA (+7%). And, in the document, declares the year 2019 as a key year for e-mobility in the group worldwide.
In 2019, for the first time, it is pointed out, Keolis' international business activity was slightly higher than that of France (including non-transport related activities such as EFFIA and Kisio), as illustrated by respective turnovers of 50.1% and 49.9%. In terms of numbers of passengers carried in 2019, the breakdown was even (1.7 billion internationally versus 1.7 billion in France).
2019 has also been the year of the launch of Keolis "national test site for autonomous mobility" near Châteauroux. A place where the group plans to develop its expertise in autonomous fleet management, with a view to future "fully autonomous" operation, without an operator on board, being autonomous bus deployment one of the key trends for future mobility.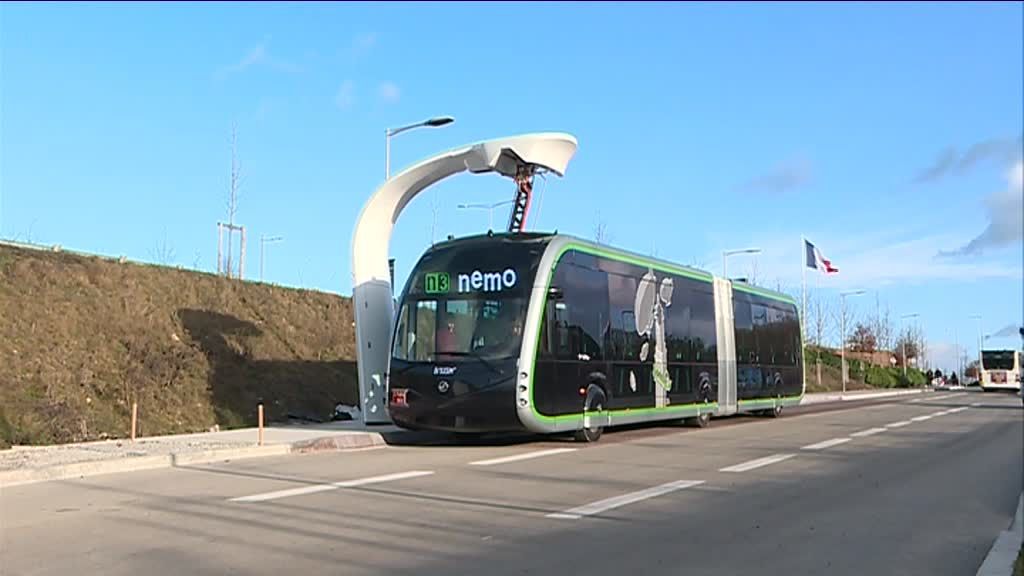 Recently, Keolis has been awarded a new, largely electric bus contract by Movia for Greater Copenaghen area, to operate and maintain 47 buses, of which 32 are fully electric.
Keolis in 2019, a wide range of contract in Europe
Keolis maintained its leading position on the French market open to competition. The year was marked by the symbolic win of the tram network T9, which is the first tram line to be brought to tender by Île-de-France Mobilités. It was also marked by the acquisition from Swiss Post of the French activities of CarPostal, firmly implanted in eastern France.
Internationally, the year was marked by the awards and launches of several alternative energy bus contracts, including the one obtained in the Netherlands, Keolis' largest electric mobility contract, with 346 electric vehicles.
A CNG-powered BRT in Antibes
With regards to new contracts, Keolis in 2019 won and initiated three new contracts in France. The first Menton, a second in Menton and a third in Antibes-Sophia Antipolis, in the south of France. In this latter area, as of July 2019, Keolis is the new operator of the transport network serving 12 towns and villages and 170,000 inhabitants. During this four-year contract – renewable three times for a one-year period each time – Keolis will support the energy transition with the commissioning of a BRT (Bus Rapid Transit) line in 2020, running on natural gas.
The largest Keolis electric bus contract in the Netherlands
Looking under an international perspective, in Europe Keolis won during 2019 three major sustainable mobility contracts in the Netherlands (346 electric buses, with the awarding of the largest single electric bus contract to date), Norway (140 carbon-free buses, of which about 100 are electric and the rest run on HVO biofuel) and Sweden (biodiesel buses).
The Netherland's one is also the largest e-bus contract in its history. By the end of 2020, the group will be in charge of operating and maintaining 346 new 100%-electric buses, which will serve the provinces of Overijssel, Flevoland and Gelderland via 122 routes and transport more than 17 million passengers per year. After all, with regards to electric bus deployments, Netherlands is to date the most dynamic country in Europe.
In the United States, Keolis won a new contract in Reno, in Nevada, to operate and maintain 75 buses, including 21 electric, with the objective to replace the entire fleet by electric buses.
Keolis in 2019, several renewed contracts
In France, in July 2019, the Aix-Marseille-Provence Metropolis once again entrusted Keolis with the management of its public transport network and park-and-ride services in the Pays d'Aix area, for a period of nine years. By 2024, the fleet of 204 vehicles will be entirely replaced with vehicles with electric and hybrid engines. The new contract, expected to generate cumulative revenues of €450m, began in November 2019. This renewal has enabled the Group to consolidate its position as leader in city and intercity transport in the Sud Provence-Alpes- Côte d'Azur region.
Including renewed contracts for medium-sized city public transport networks and for intercity transport, the turnover resulting from transport tenders won in France in 2019 represents a total volume of €239m.
In the United States, Keolis has been entrusted with the renewal of the service to Fort Lauderdale airport in Florida for another five years. As part of this contract, Keolis is in the process of replacing the 54 existing buses with buses suitable for transporting persons with reduced mobility.
Keolis in 2019. BRT lines gain ground
In 2019, with the launch of the hydrogen BRT service in Pau (a worldwide premiere which saw Keolis providing technical assistance) and the electric BRT services in Amiens and Bayonne-Biarritz-Anglet, Keolis has established itself as the leading French operator in electro-mobility.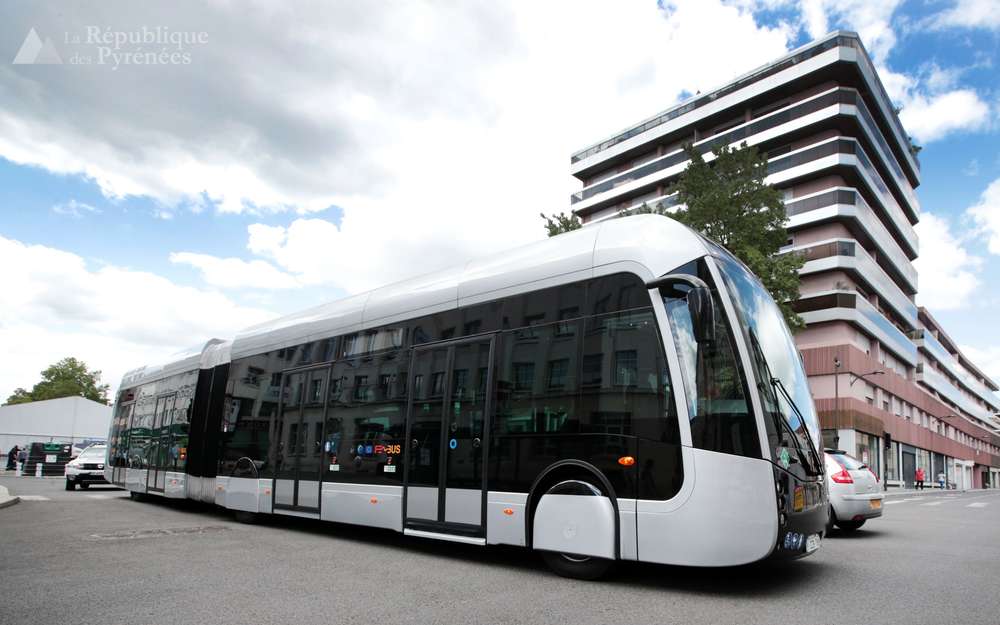 The Group has also strengthened its status as world leader for trams with several launches, both in France (Caen: new steel-wheeled tram; Lyon: new line T6; Bordeaux: new line D) and internationally, with new ventures in Australia, Canada, China. In total, Keolis operates or is preparing to launch 25 tram networks worldwide.
Keolis has also reaffirmed its position as the world's leading operator of automated metro systems by successfully completing three launches in China, India and Qatar.
Keolis in 2019. The acquisition of CarPostal France
In September 2019, the Group acquired CarPostal France taking over 1,200 employees, its subsidiaries and vehicles. This will significantly strengthen Keolis' regional coverage throughout Eastern France, where CarPostal France operates six urban networks and intercity activities in several departments. It will also enable the Group to increase its annual turnover by +€100m. Excluding EFFIA, this represents Keolis' largest acquisition in France since its creation.
Keolis results 2019, a growth driven by the Wales
Keolis revenues in 2019 grew organically by +9.7%, excluding the effects of foreign exchange and changes in scope, and by +10.6% at constant exchange rates, the company points out. This growth was driven by the full-year effect of major contracts which began in 2018 and new contracts won in 2019. The contract awarded by the public transport authority Transport for Wales in June 2018 and which started operations in October 2018, generated a turnover of €414m in 2019 compared to €91m in 2018.
The Group's operational profitability (recurring EBITDA excluding IFRS 16) increased compared to the previous year (+6.6%) and amounts to €418m, driven by both portfolio (contract wins and losses) and organic effects. At the same time, operating margin came in at 6.4% of turnover (vs. 6.6% in 2018), Keolis highlights.
Net financial debt (excluding IFRS16) remains under control at €1bn and is growing at a slower pace than revenues, once adjusted for the impact of the two strategic acquisitions made in 2019 (MyPark and CarPostal France).
French urban networks, growing business
In 2019, the commercial revenues of the Group's largest urban networks in France (those with an annual turnover in excess of €20m) – which account for more than 95% of patronage – reached €620m. This represents an iso-perimeter progression of +3.6% compared to 2018 (€602m). The level of income from these networks, which represents a new record figure, confirms the Group's expertise in designing attractive networks, taking commercial initiatives to attract and retain passengers and combat fare evasion, Keolis highlights.
In Lille for example, the network's revenues increased by +6.4%, illustrating the successful launch of the new network in January 2019, while the network of Besançon, where the Group has been deploying fare evasion measures since 2018, recorded an increase in revenue of +5.2%.
Keolis, future scenarios
Île-de-France, where the market is gradually being opened to competition, in particular with Optile, the network covering Paris' outer ring of suburbs, represents the main growth potential in France for Keolis in the years to come, the group states. The Group's share in Optile amounts to approximately 20%. It intends to respond significantly to the calls to tender issued or soon to be issued by Île-de-France Mobilités.
Keolis says it also aims to position itself for the opening-up to competition of the bus network within Paris and the inner suburbs, as well as for the award of the Grand Paris Express automated metro lines (the new metro of the Capital Region features 68 new stations and 200 kilometers of additional tracks consisting of a ring route around Paris, lines connecting developing neighbourhoods and extended existing metro lines).
Outside France, the group will work to ensure the successful launch of alternative energy bus contracts, particularly those won in the Netherlands, Norway and Sweden, due to begin in 2020.
Keolis and energy transition, a crucial 2019
Keolis stepped up its contribution in the field of energy transition in 2019, which proved to be a key year for e-mobility in the group worldwide.
As part of a proactive environmental policy, France's Energy Transition Law has set targets and deadlines for local authorities to renew vehicle fleets. To encourage thinking on the challenges of climate change and promote more sustainable mobility in the regions, November 2019 saw Keolis take the "Keolis New Energy Tour" to six different-sized French cities, where the group's alternative energy experts presented state of play and developments forecast in the different energy sectors.
A multi-energy position
This approach is part of the historic "multi-energy" position of the group. It reflects, Keolis highlights, its determination as an operator to objectively inform public transport authorities of the advantages and disadvantages of each solution, both from an environmental and financial perspective, before supporting them in the implementation of their projects.
In France, Keolis launched several mobility services running on alternative energy (electric, hydrogen, natural gas, hydrocarbon fuel, etc.), commissioning quiet, environmentally-friendly vehicles that emit no atmospheric pollutants and considerably reduce noise and vibrations:
Keolis in 2019, first steps of energy transition in the US
Internationally, Keolis has won or begun a number of contracts for buses running on alternative energies. Besides the ones already mentioned above, Keolis in 2019 was awarded three contract in the United States. We are talking about, first, a contract in Reno (Nevada) to operate and maintain 75 buses which are all set to be replaced by electric buses, 21 of which are already in service. A second one in Greensboro, North Carolina, where Keolis launched the first all-electric bus route in February 2019. By 2030, the entire fleet of 43 buses will be converted to electric. 14 vehicles are currently in circulation.
Finally, in Foothill, Los Angeles County, California, Foothill Transit has chosen Keolis to provide support for the replacement of its network of 158 diesel buses with electric buses by 2030. 15 electric buses are already in operation.
In total, Keolis today operates 3,704 vehicles running on alternative energy, representing nearly 20% of its total bus fleet.
Keolis and new mobility solutions
To meet all mobility needs, the Group designs and deploys new mobility solutions that meet the challenges of each region. An example of this commitment is the development of real- time, on-demand transport services, which provide a real alternative to the private car in sparsely populated areas.
In 2019, Keolis launched several services in France, notably in Orléans, where a new real- time on-demand transport service has been connecting suburban areas with little or no bus or tram services since September 2019. In the United States, the group conducted a six-month trial in Las Vegas, carrying more than 60,000 passengers. In Australia, the real-time on- demand transport service Keoride, launched in the Sydney area at the end of 2017, was extended to December 2020. This service, which provides connections to Sydney's northern beaches seven days a week, made nearly 20,000 trips per month in 2019. In Newcastle, a second real-time, on-demand transport service was launched, as well as in Mount Barker and the Barossa Valley near Adelaide, South Australia.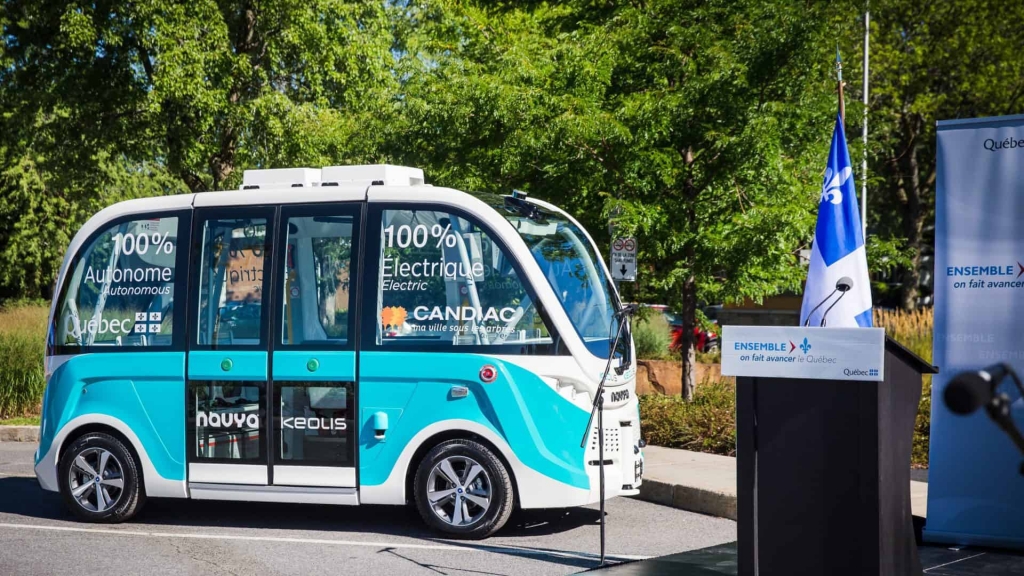 Keolis, a focus on autonomous mobility
Autonomous mobility is another key area for Keolis. The public transport company, with the support of its partner Navya, deployed France's first autonomous shuttle service in Lyon in 2016. Since this first launch, some 15 autonomous shuttles operated by Keolis have covered 94,000 km and transported nearly 200,000 passengers in numerous locations in France, Belgium, the United Kingdom, Australia, Canada and the United States.
In 2019, Keolis achieved a new milestone in the development of autonomous mobility. In December, the group inaugurated its "national test site for autonomous mobility" near Châteauroux to develop its expertise in autonomous fleet management, with a view to future "fully autonomous" operation, without an operator on board.
The Group also launched new services, notably in Lyon with the entry into circulation of two shuttles which are fully integrated into the traffic, to serve the Groupama Football Stadium, and in Rennes, with the introduction of two new-generation shuttles manufactured by EasyMile.
At the same time, Keolis, in partnership with Volvo, presented a 12-metre long electric bus at its depot in Gothenburg, Sweden. The prototype is able to park and proceed to washing and charging areas completely autonomously.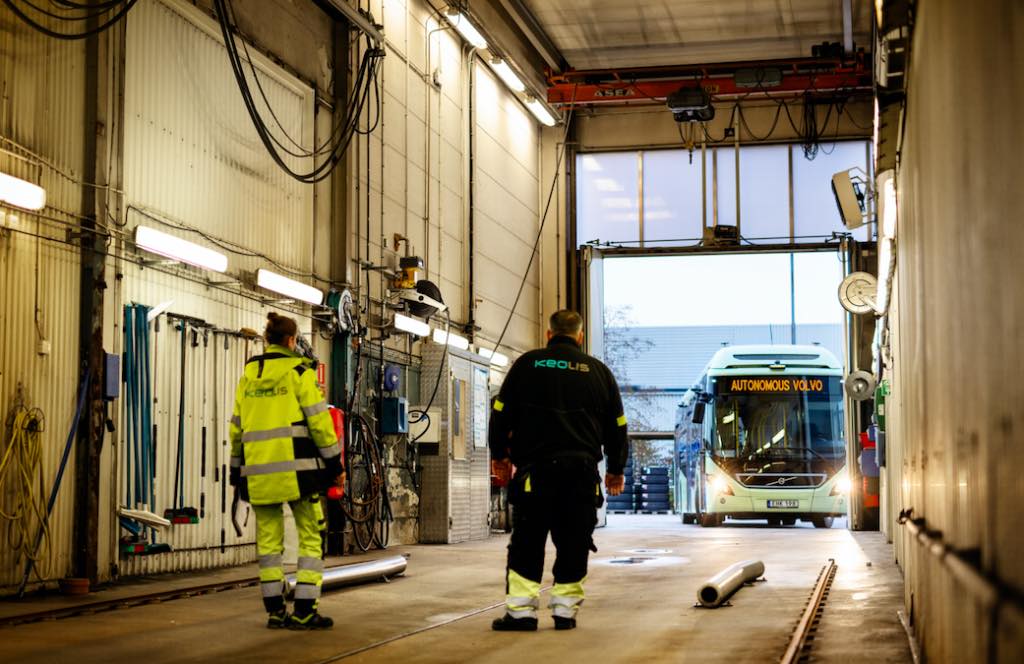 Patrick Jeantet, 2019 saw a turning point in sustainable mobility
In 2019, the Group recruited 4,748 employees in France and 4,000 internationally, excluding acquisitions.
«The Group continues its strong two-digit growth trajectory reflecting the robust development of our activities, notably internationally. 2019 marked a turning point in sustainable mobility and alternative energies which was illustrated in particular by emblematic wins internationally and by the launch of major mobility services in France» says Patrick Jeantet, Group Executive Chairman of Keolis since November 2019.