Ebusco selected by Transdev among the e-bus manufacturers to compete for orders
Ebusco has been awarded a five-year international framework agreement with Transdev for the delivery of electric buses. Under this international framework agreement, Ebusco will be eligible to be a primary supplier to Transdev in France, Germany and the Netherlands where the public transport company operates a combined fleet of over 10,500 buses. It is the […]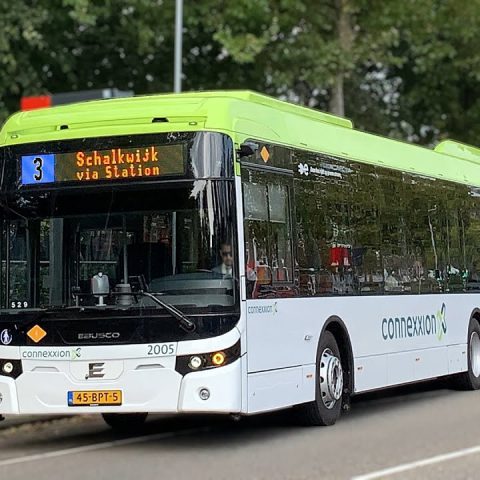 Ebusco has been awarded a five-year international framework agreement with Transdev for the delivery of electric buses. Under this international framework agreement, Ebusco will be eligible to be a primary supplier to Transdev in France, Germany and the Netherlands where the public transport company operates a combined fleet of over 10,500 buses. It is the Dutch manufacturer itself to announce the achievement, while Transdev hasn't yet released further information on this (as the name of others manufacturers awarded).
In these countries, Ebusco will be able to compete for Transdev orders as one of only a limited number of selected electric bus manufacturers. Ebusco adds it has received two initial requests for quotation under the agreement. The agreement may be expanded to additional European countries later this year, the manufacturer says.
Potrebbe interessarti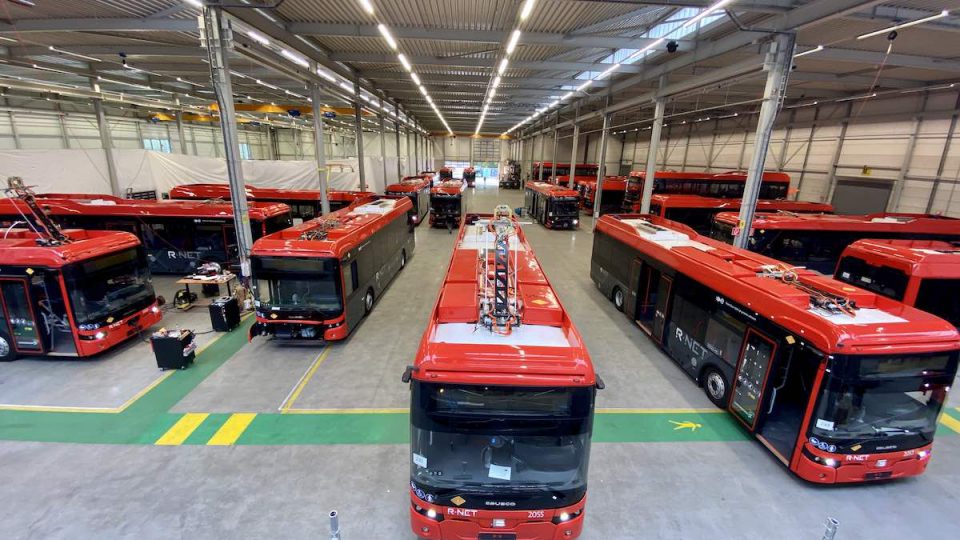 Ebusco 3.0 is on the launching pad, while 2020 is ending with 200 e-bus deliveries. Next year, due to the pandemic, will not end up with such numbers. Anyhow, next year will see the begin of series production for the new generation e-bus made by the Dutch company and for the first time entirely prod…
Ebusco to be one of Transdev selected e-bus suppliers
In 2019, Transdev ordered 156 Ebusco buses for the Amsterdam area, Schiphol Airport and the inner city of Haarlem, which are operated under the Connexxion brand, in what was the largest electric bus order ever in Europe. The final buses under this order are currently being delivered, Ebusco says. Also, in other European countries, Ebusco has delivered buses to Transdev, including 13 electric buses in Frankfurt, Germany. Furthermore, Ebusco received an order for 39 Ebusco 3.0 buses for city and regional transport in the Gooi and Vecht region from Transdev Nederland last month, which will be delivered in 2022 (it'll be the first delivery for new model). In total, Transdev has ordered 224 Ebusco buses to date.
Under the international framework agreement, Ebusco has received its first requests for quotation for zero emission buses in France and Germany.
Peter Bijvelds, CEO of Ebusco comments: "We are delighted to become one of Transdev's main partners internationally. We share the commitment to drive the transition towards zero emission public transport, in which Transdev is an industry leader. Having delivered over 170 buses to Transdev already, this international framework agreement is a clear acknowledgment for Ebusco. Given the size of Transdev's fleet, but above all its commitment to clean transportation solutions, this international framework agreement provides great opportunities for Ebusco. We are looking forward to further expanding our successful partnership."