The Mercedes eCitaro G is coming soon. 2020'll be the debut year
2020 will be the year of the launch of Mercedes eCitaro in articulated version. Namely: eCitaro G. The debut of the new version of the Mannheim-made battery-electric bus in 2020 has been scheduled by Daimler Buses 'electric' roadmap since the launch of the 12-meter eCitaro. The eCitaro 12-meter was put into serial production at the […]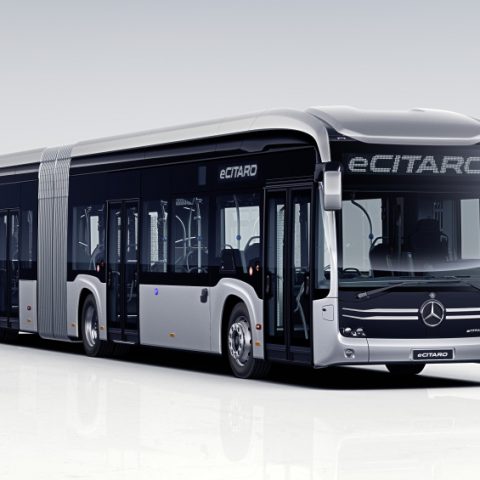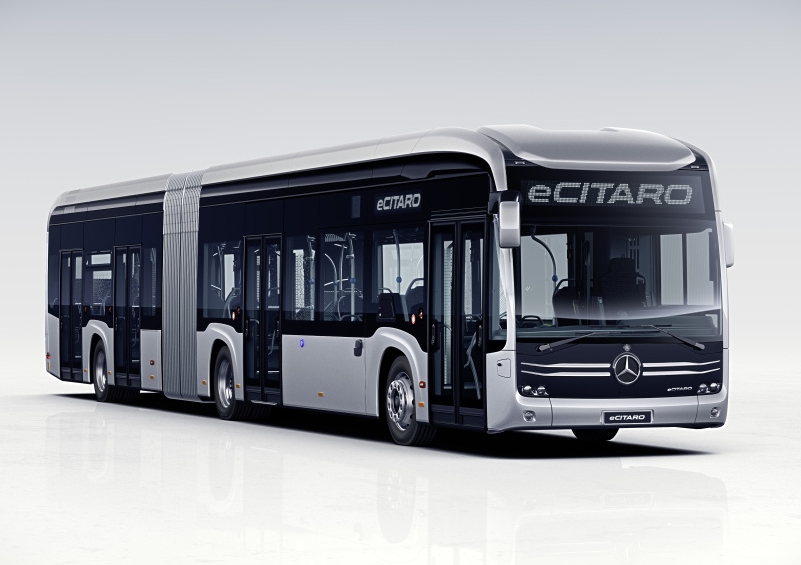 2020 will be the year of the launch of Mercedes eCitaro in articulated version. Namely: eCitaro G. The debut of the new version of the Mannheim-made battery-electric bus in 2020 has been scheduled by Daimler Buses 'electric' roadmap since the launch of the 12-meter eCitaro.
The eCitaro 12-meter was put into serial production at the end of 2018 (the debut city was Hamburg), and in the period January – September 2019 has been delivered in 65 units. Recently Tübingen was handed over one vehicle, while Reutlinger Stadtverkehr (RSV) took delivery of four eCitaro. Other deliveries were made in Aachen, Wiesbaden, Luxembourg.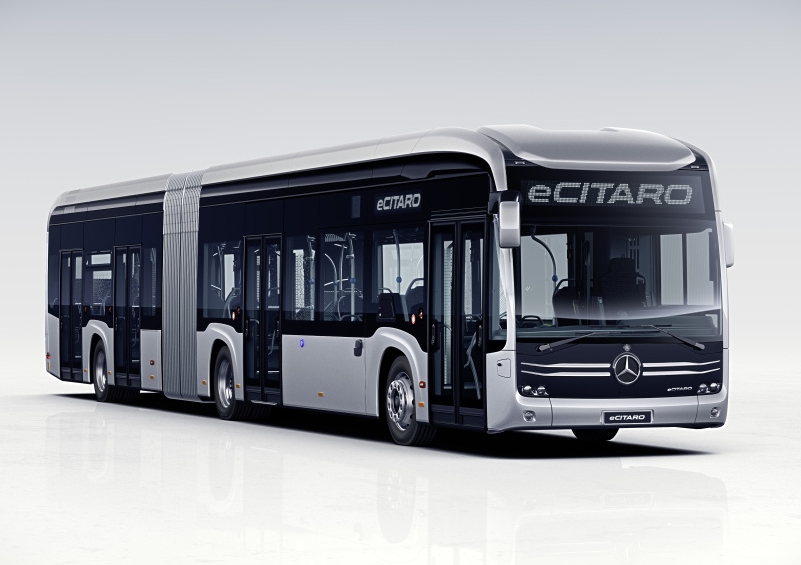 Up to 145 passengers on the Mercedes eCitaro G
The Mercedes eCitaro G, with a lenght of 18.13 meters, will be able to carry up to 145 passengers (136 with the biggest battery equipment, made of 12 modules) on a continuous low floor where up to 45 seats can be placed.
The body of the vehicle is based on the Citaro G with combustion engine, and the roof is based on the Citaro G NGT with integrated heavy-duty rails, Daimler Buses points out. It'll be available in 3-doors and 4-doors versions. Both the door positions and the layout of the passenger compartment correspond to the Citaro G with combustion engine, is specified by Daimler Buses.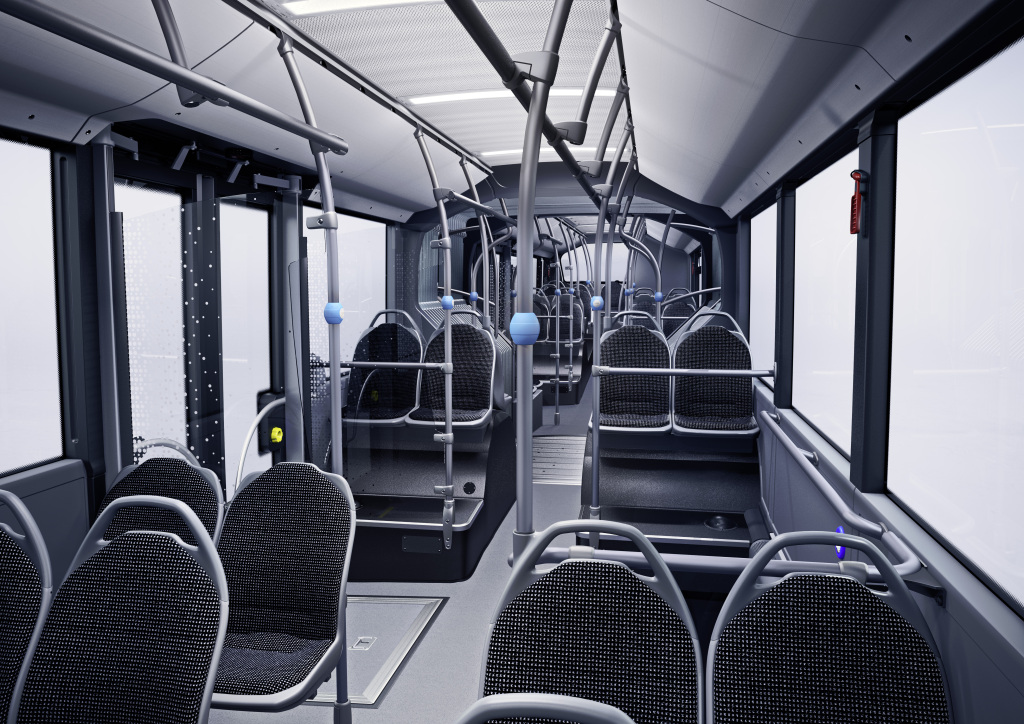 With regards to the driveline, customers will have the chance to opt for the standard version with a single driven axle (the ZF AxTrax mounted also on the 12-meter) or for the more powerful model with two driving axles (a choice made for instance by Bozankaya for its Sileo S18).
eCitaro: 330 kWh on board by 2021
And a further step in the eCitaro's roadmap concerns the battery capacity: by 2021 the battery electric bus by Mercedes will be able to carry 330 kWh (thanks to the introduction of the new generation Akasol NMC battery system), thus covering theoretically about 50 percent of all applications. Successively, also solid-state batteries will become available. The fuel cell range extender will be the ice on the cake.