MVG Munich to receive further 16 e-buses (Ebusco and eCitaro G)
16 new battery-electric buses are headed to Munich. Eight Ebusco 2.2 and eight eCitaro G (the first ordered so far), are going to hit the streets Bavarian capital city, where they'll joint six Ebusco vehicles already in operation. The electric bus fleet operated by the public transport company MVG is expected to grow to 26 […]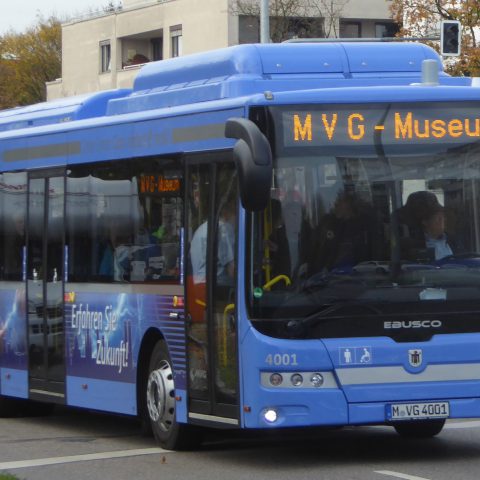 16 new battery-electric buses are headed to Munich. Eight Ebusco 2.2 and eight eCitaro G (the first ordered so far), are going to hit the streets Bavarian capital city, where they'll joint six Ebusco vehicles already in operation. The electric bus fleet operated by the public transport company MVG is expected to grow to 26 battery-electric vehicles by 2021, Electrive reports.
The investment is part of the project announced in 2018 by Stadtwerke München (SWM), that has the intention to procure 40 electric buses for the city's transit operator MVG.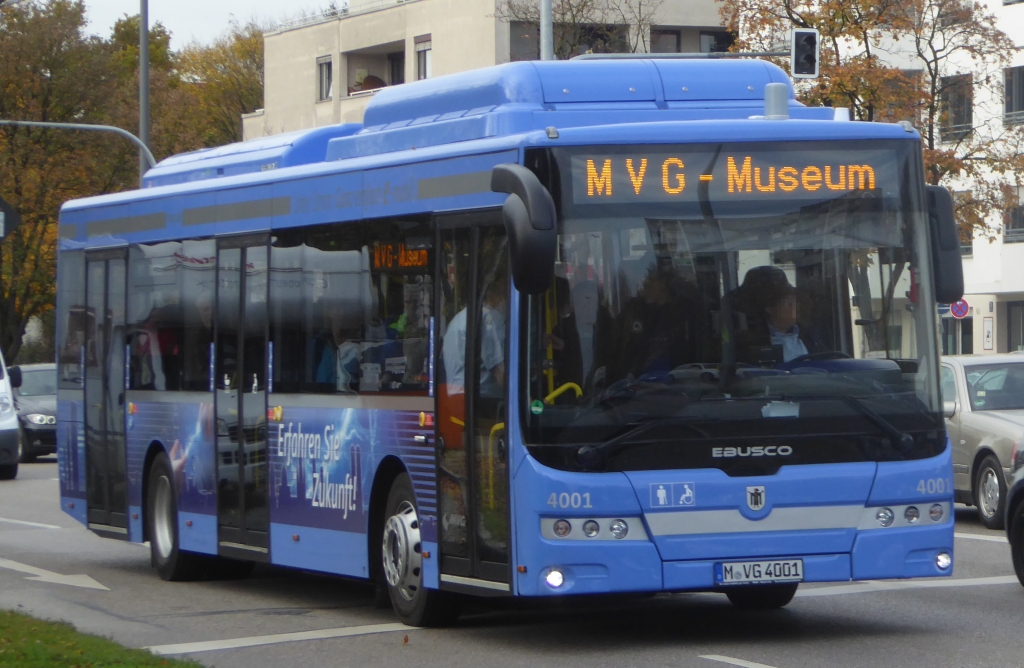 12 electric buses for MVG to be launched in 2020
According to the plans, 12 electric buses will be handed over to MVG by the end of 2020. Four articulated are going to arrive in 2021. And they'll be followed by further 4 e-buses, half Ebusco and half Mercedes, that will bring the number of new vehicles up to 20. Finally, Munich is also going to take part to the road testing phase of MAN Lion's City E.
Still according to Electrive, the investment for the 16 new electric buses and charging infrastructures will be some 12 million euros. MVG will apply for federal and state subsidies.
In Munich a batch of three e-buses by Solaris are already in operation, but they are managed not by MVG but by a private company instead. The vehicles are part of Ettenhuber's busfleet.
eCitaro G ready to debut soon
2020 will be the year of the launch of Mercedes eCitaro in articulated version. Namely: eCitaro G. The debut of the new version of the Mannheim-made battery-electric bus in 2020 has been scheduled by Daimler Buses 'electric' roadmap since the launch of the 12-meter Mercedes eCitaro.
The eCitaro 12-meter was put into serial production at the end of 2018 (the debut city was Hamburg), and in the period January – September 2019 has been delivered in 65 units. Recently Tübingen was handed over one vehicle, while Reutlinger Stadtverkehr (RSV) took delivery of four eCitaro. Other deliveries were made in Aachen, Wiesbaden, Luxembourg.
A depot for-ebuses in Munich
The electrification of Munich bus fleet asks for a purpose-built depot, where up to 200 electric buses will find their recovery place. The brand new depot, named Hybrid.M, will be managed by Stadtwerke München GmbH (SWM) and Münchner Verkehrsgesellschaft mbh (MVG). The tender for the charging infrastructures has been won by the Polish provider Ekoenergetyka, which will also provide 56 stations liquid-cooled. The depot will be ready by January 2021.